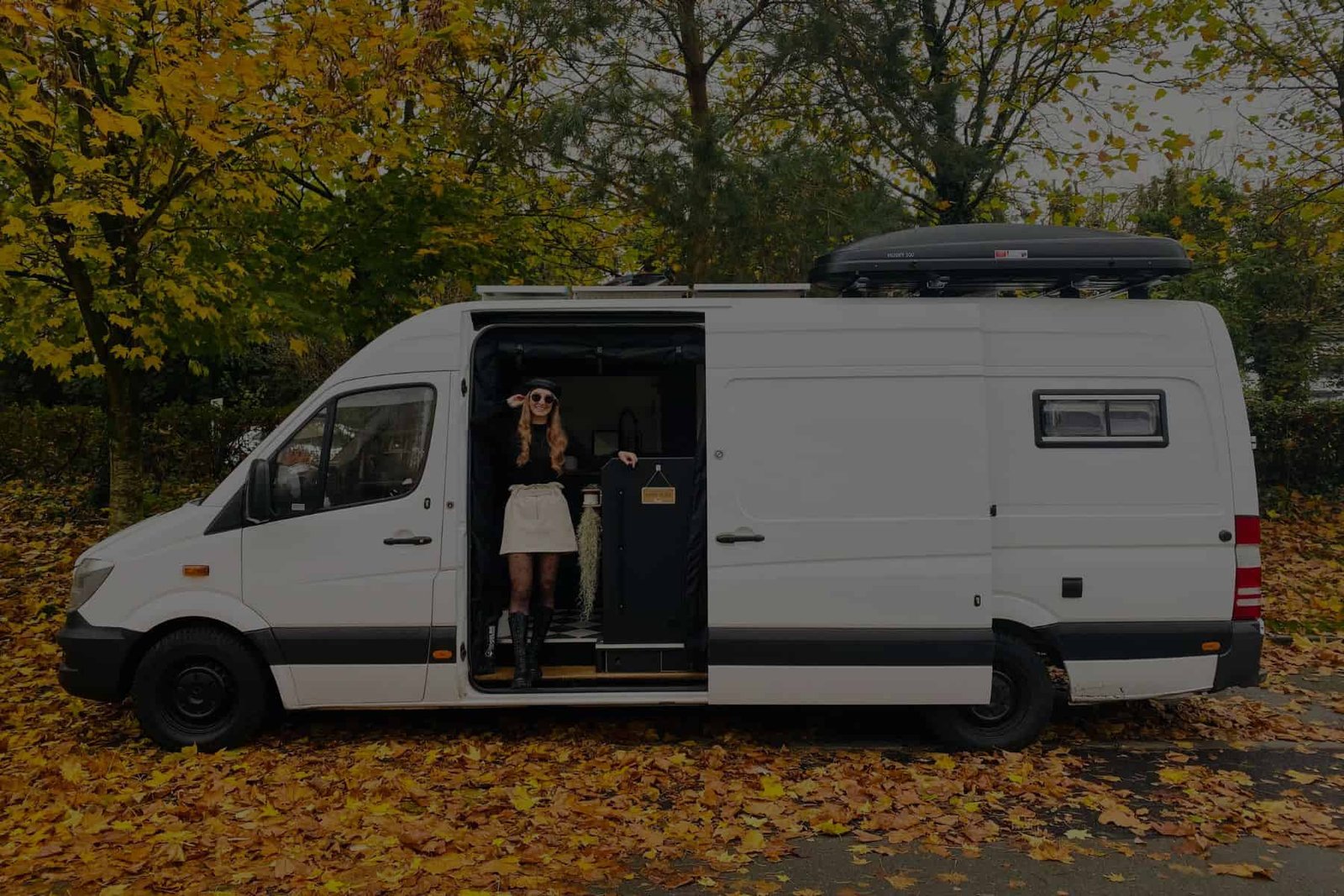 VANLIFE
In 2019, we decided to embrace our wanderlust and work towards our shared dream of full-time vanlife. In October 2022 we gave up bricks and mortar to live full-time in our converted Sprinter – 'Eleven'. Our van adventures have taken us to many European countries so far, with plans to visit other parts of the world soon! 🚐
Read more about our story…
This page is dedicated to all things Vanlife, from van build advice and vanlife essentials to helping you create road trip itineraries.
Vanlife Posts
Why Vanlife?
While the vanlife movement has grown in popularity over the years, for us it's something that has made sense for a while. As a long-term traveller since 2005, Teri-Anne knew that vanlife was something she had to give a go since 2015.
In 2019 we put a plan in motion and started the epic task of not only saving for a van conversion but researching and designing all of the components, that make a comfortable, full-time living space.
This space not only has to house us but also all of our adventure sports gear, for all four seasons.
We decided to start vanlife for many reasons including the desire for more freedom and flexibility, a simpler lifestyle, the ability to travel freely and extensively, and the desire to be closer to nature.
Living in one location hasn't worked out for either of us so far, we're always daydreaming about new places to either visit or base ourselves for a season. Living in the van allows us to do this, while also having all of our home comforts and belongings with us.
Vanlife has become increasingly popular in recent years, as more people look for alternative ways of living, that are not limited by the traditional framework of a nine-to-five job.
How Do We Work On The Road?
Once we had started putting the wheels in motion for building our dream van, we also needed to switch our location-dependant jobs to location-independent jobs, which would allow us to work remotely from the road.
This meant giving up life as a ski instructor for Sam and life in the hospitality and tourism industry for TA. Thankfully these are skills and qualifications that we carry with us and can pick up at any time if we would like to.
With over 10 years of experience in the wine industry, Sam was able to switch his wine merchant role to one more behind-the-scenes in content creation, for his family's wine import business.
As many of Teri-Anne's previous positions included marketing and content creation in a variety of industries, she decided to study and follow this path as a more permanent solution.
Working remotely allows us to work from any location as long as we have good Wi-Fi. We have a 4G antenna and dongle inside the van which allows us to work from the road and we find libraries and coffee shops when we need a change of scenery.
Our current positions also allow us to be flexible with our working schedule, as they are task-based careers and not time-based. We often find that working afternoons/evenings suit us better so that we have more free daytime to explore.
Join us on our vanlife adventure and learn all the tips, tricks and what not to do along the way with us.