Considering Vanlife In Australia?
Here's everything you need to know!
Let's dive headfirst into the vibrant world of vanlife in Australia. If you've ever dreamt of hitting the open road, embracing the untamed beauty of this incredible country, and living life on your own terms, then you've come to the right place.
But what exactly is vanlife? It's just you, your beloved four-wheeled home on wheels, and the freedom to roam wherever your heart desires. It's the epitome of independence, a chance to immerse yourself in nature, and an opportunity to swap the mundane routine for a life filled with awe-inspiring moments.
Whether you're a seasoned vanlifer looking for new inspiration or considering taking the leap into this nomadic lifestyle, we've got you covered. Our aim is to equip you with all the knowledge you need to embark on your own unforgettable journey across this vast and wondrous land.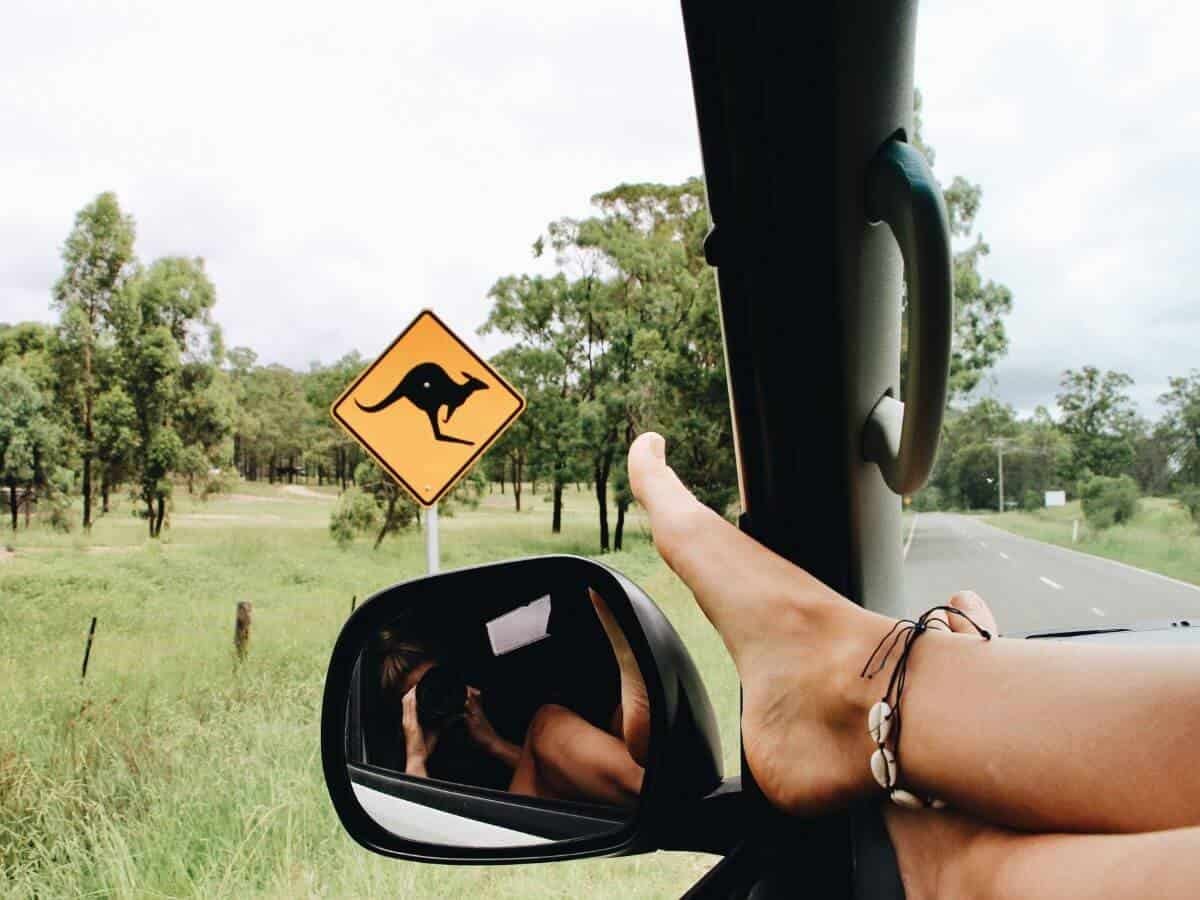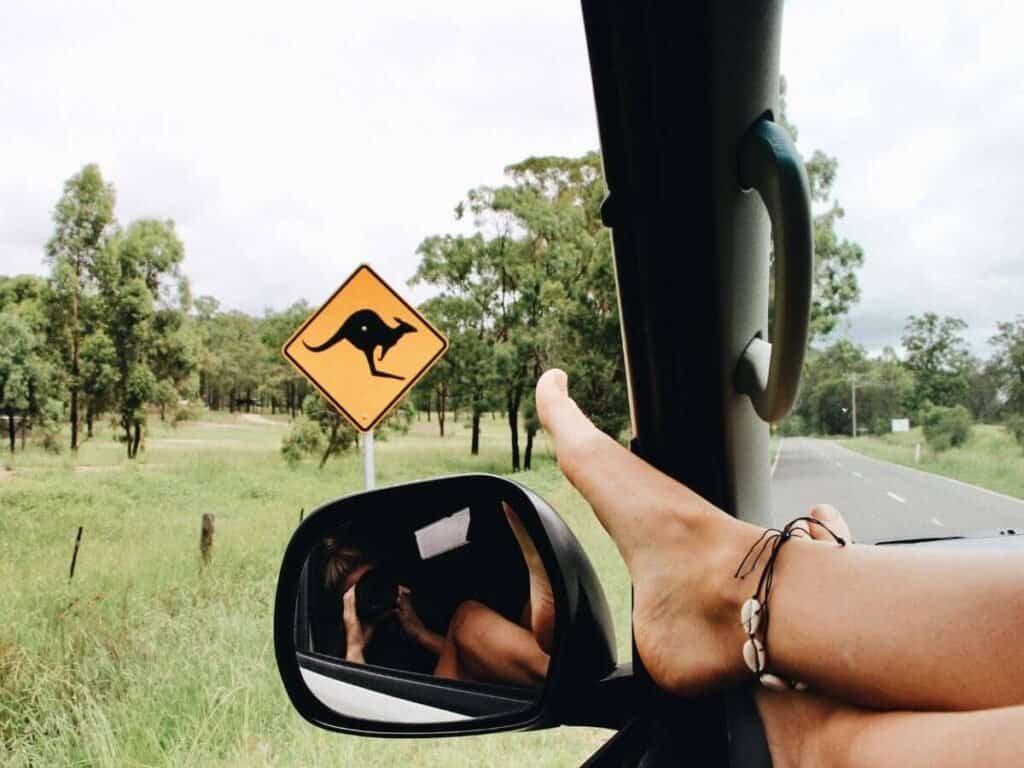 Vanlife Australia | Everything You Need To Know 2023
It's no secret that this nomadic way of exploring the Land Down Under has captured the hearts and imaginations of countless adventurers. Let's journey back in time to discover when campervan travel became popular in Australia.
The rise of campervan travel in Australia can be traced back to the 1960s and 1970s. During this period, the concept of hitting the open road with a fully equipped vehicle gained significant traction amongst both locals and international travellers. The vastness of Australia's landscapes, coupled with a growing interest in adventure and freedom, provided the perfect backdrop for the blossoming of campervan culture.
As the years went by, the popularity of campervan travel continued to soar. The 1980s and 1990s witnessed a surge in road trips as more people embraced the idea of escaping the confines of traditional accommodation and immersing themselves in the beauty of nature. The sense of independence, flexibility, and the ability to chart one's own course became irresistible to those seeking a unique and authentic travel experience.
Fast forward to the present day, and campervan travel remains as popular as ever in Australia. The freedom to explore remote corners of the country, the camaraderie of fellow road-trippers, and the convenience of having your accommodation and transport all in one make it an enticing choice for adventurers of all ages.
So, whether you're yearning to traverse the iconic Great Ocean Road, discover hidden gems in the Outback, or simply chase the sun along the stunning coastal stretches, hopping into a campervan and hitting the Australian highways is the ultimate way to embark on an unforgettable journey.
Is Vanlife Legal In Australia?
It is indeed legal to live in a campervan, motorhome, RV, or similar type of vehicle in Australia. While living in a van is legal, parking your van in certain places may not be. It's crucial to familiarise yourself with local regulations and be mindful of where you set up camp for the night.
Overnight stays on the side of the street, beach carparks, or shopping centre carparks are typically not legal in Australia. So, it's wise to find designated spaces like parkups, private properties or caravan parks for a peaceful night's sleep.
It's worth noting that regulations can vary from state to state. For example, living in a vehicle may not be illegal in New South Wales, but certain parking restrictions imposed by local councils could limit your options. So, it's essential to do your homework and be aware of the specific rules and regulations in your chosen area.
That being said, vanlife enthusiasts in Australia often face some challenges. Did you know that each state in Australia has designated areas where you can enjoy free or low-cost camping?
From national parks to state forests and reserves, there are plenty of spots where you can park your van and immerse yourself in nature without breaking the bank. So, if you're looking for budget-friendly camping options, these designated areas should be at the top of your list.
If you're considering vanlife in Australia, here are a few tips to keep in mind: respect the law and local regulations, seek out designated free camping areas or caravan parks, and embrace the adventure responsibly. Remember, safety and mindfulness are key to ensuring a smooth and enjoyable vanlife experience.
Can You Travel Around Australia In A Van?
Travelling around Australia in a van is not only possible but has been a popular travel option for locals and backpackers for decades. Before the vanlife movement was popular in the rest of the world, travellers were rocking up to Oz and circumnavigating this vast country in secondhand campervans that they hired or bought on arrival.
With vast landscapes, stunning coastlines, and breathtaking national parks, hitting the road in a campervan allows you to explore this beautiful country at your own pace. The west coast is known for its rugged and remote landscapes, while the east coast is considered more accessible and van-life friendly. So, if you're looking for easier access to amenities and campsites, the east coast might be your go-to destination.
Can You Sleep In Your Van In Australia?
While you can sleep in your van in various locations, exercising discretion and being aware of local regulations is essential. Some areas may have restrictions or require permits for overnight stays.
However, many popular destinations in Australia embrace van life, offering designated camping spots, caravan parks, and even opportunities for stealth camping. Use apps like Park 4 Night to find user generated information on locations to safely and legally park up for the night.
How Much Does It Cost To Live In A Van In Australia?
Like in any country, the cost of living in a van can vary depending on various factors such as accommodation, fuel, food, and entertainment. Vanlife can often be tailored to your budget and a much more affordable way to live. At the bare minimum, a monthly budget in a van could be as little as $1000 for an individual or $1700 per couple, a more comfortable budget would be closer to $2500 per couple.
These costs do not include the van itself. Buying a secondhand campervan can start from as little as $5,000. Renting can range from as low as $20 per day, but the average cost is closer to $100 per day. Converting a van yourself can range dramatically, depending on your budget and requirements.
All prices are given in the local currency of Australian Dollars (AUD).
Let's break this down to give you a better idea of how to work this out for your specific needs.
Accommodation: We tend to prefer stealth parking / free camping and have an off-grid camper that doesn't often require a hookup. But campsites in Australia can range from $20 to $70 per night.
Fuel: The cost of fuel will greatly depend on the distance that you are driving. 1 litre of diesel is roughly $1.80, so, for example, a full tank on a fully laden Mercedes Sprinter LWB would cost roughly $126 and would roughly get you 450 miles (724 km)
Insurance: The cost of campervan insurance in Australia depends on your vehicle, quotes can start from as little as $35 per month for third-party insurance only.
Food: Groceries could be kept to around $300 pp, if you're also wanting to allocate money to eat out, this could easily be achieved with a total budget for food of $500 pp or $1000 per couple.
Laundry: On average, laundry machines cost $6 for a wash and $8 for a dryer.
Prepaid Sim: For wifi and phone sims, prepaid options start from around $15 for 45gb
Entertainment & Extras: This is the open end of the budget that may just be the leftover money after the essential payments are made, or you may want to create a specific amount for entertainment, social events, a gym membership, clothes or unforeseen expenses.
We generally keep a separate budget for unforeseen expenses, known as our 'Emergency Pot'.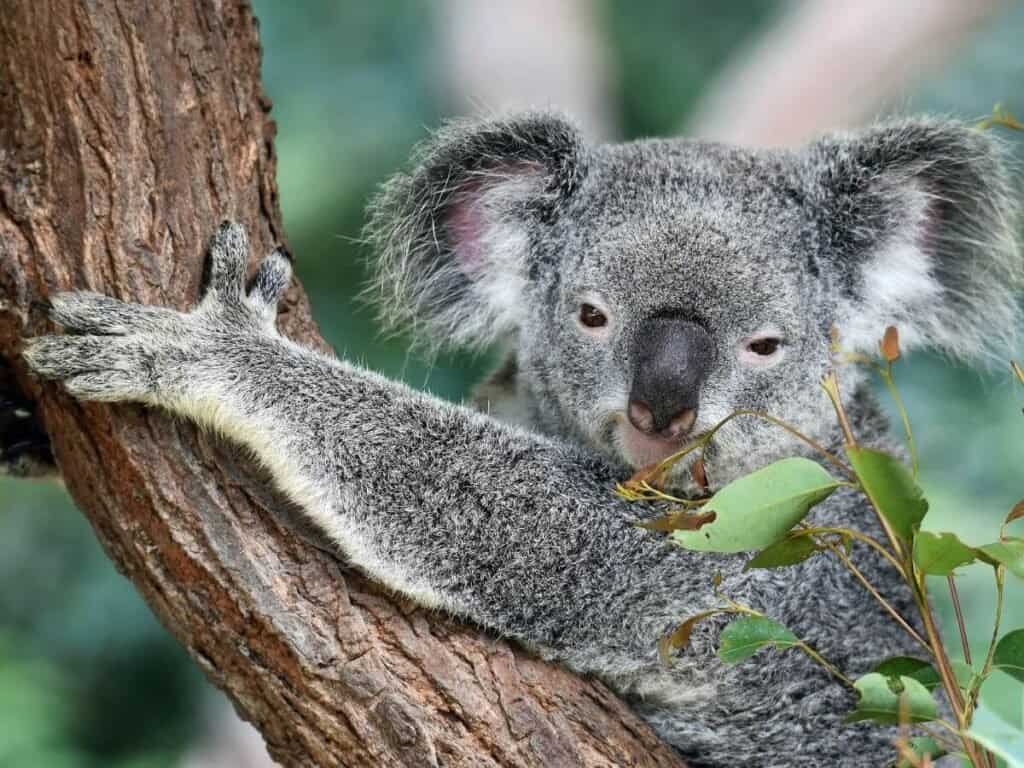 Is Vanlife Safe In Australia?
While vanlife in Australia is generally considered safe, it's important to exercise caution and make responsible choices. By being prepared, informed, and respectful of local regulations and conditions, you can enjoy a memorable and secure vanlife experience.
Here's what you need to know about the safety of vanlife in Australia:
Personal Safety: As with any form of travel, personal safety should be a priority. Be aware of your surroundings, lock your vehicle when unattended, and trust your instincts when it comes to choosing safe locations. Connect with fellow travellers, join online communities, and gather local knowledge to ensure a safer experience.
Apps like Park 4 Night, which have user generated content can be a great way to find recent reviews of a parkup location.
Road Conditions: Australia has vast distances to cover, and some roads can be challenging due to remote locations, harsh weather conditions, and wildlife crossings. It's crucial to be cautious, drive responsibly, and stay informed about road conditions.
Camping Locations: While there is nothing illegal about living in a van in Australia, finding suitable places to park and camp is essential. Free camping is only allowed in specific areas, so it's advisable to use resources like satellite maps or camping apps to locate designated spots or paid campsites.
Self-Sufficiency: Being self-sufficient is key to a safe and enjoyable vanlife experience. Ensure you have access to enough food, water, and necessary supplies during your travels. Stay prepared for emergencies and carry essential safety equipment like fire extinguishers and first aid kits.
Emergency Situations: Familiarise yourself with emergency services and contact numbers in different regions of Australia. It's also a good idea to have a backup communication method, such as a satellite phone, in case of emergencies.
Vanlife Australia – Are There Any Wildlife Hazards?
Australia is the land of unique and fascinating wildlife. However, it's essential to be aware of the potential dangers associated with encountering wildlife on your journey. Let's dive into some important points to keep in mind:
Kangaroos, Wallaroos, and Wallabies: These adorable marsupials may appear harmless, but collisions with them while driving can pose a risk. Be extra cautious, especially during dawn and dusk when they are most active.
Crocodiles: In certain regions, particularly northern parts of Australia, crocodile habitats overlap with camping areas. Stay away from water bodies where crocodiles may be present and follow any signage or local advice regarding crocodile safety.
Snakes: Australia is known for its venomous snakes, including the highly venomous Eastern Brown Snake and the Coastal Taipan. It's important to familiarize yourself with snake bite first aid procedures, wear appropriate footwear, and avoid walking through tall grass or rocky areas where snakes could be hiding.
Poisonous Spiders: While encounters with dangerous spiders are rare, it's good to be cautious. Redback Spiders and Sydney Funnel Web Spiders are considered toxic, so be mindful of their habitat and take necessary precautions such as shaking out shoes and clothing before wearing them.
Dingoes: These wild dogs are prevalent in certain areas of Australia. While they generally avoid human contact, it's crucial to keep a safe distance, not feed them, and store food securely to prevent any unwanted encounters.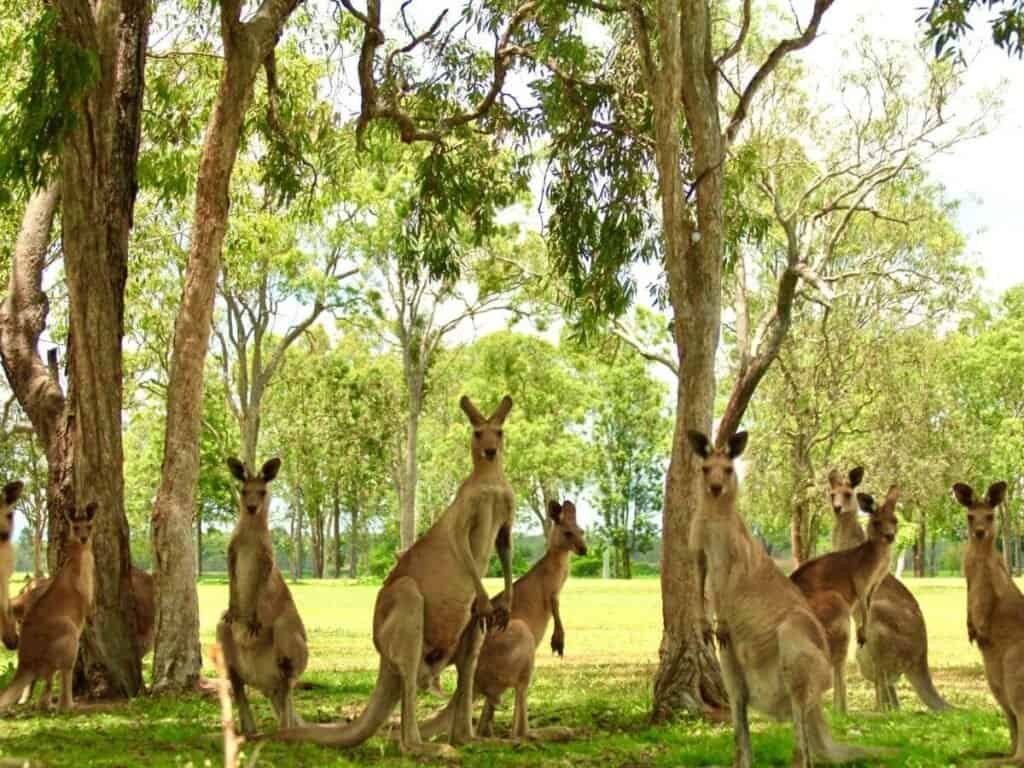 Vanlife Melbourne
It is perfectly legal to live in a campervan across the country, including Melbourne. However, there are some important rules and considerations to keep in mind. To ensure compliance, park your campervan on private property or within designated caravan parks. This way, you'll enjoy freedom and peace of mind without any legal hassles.
Melbourne offers various options for parking your campervan. Look for suitable campgrounds, caravan parks, or private properties that welcome campervans. Some popular spots around Melbourne include St Kilda Foreshore Campground, Crystal Brook Tourist Park, and Melbourne BIG4 Holiday Park.
It is possible to stealth park as long as you are parked legally and move around frequently, you can't set up permanent camp in one location if it's not private property or a campground.
Things To See & Do Near Melbourne
City Adventures: Discover Melbourne's vibrant neighbourhoods, iconic landmarks like Federation Square and the Royal Botanic Gardens, and immerse yourself in the city's thriving food and arts scene.
Great Ocean Road: Don't miss the chance to embark on a breathtaking road trip along the famous Great Ocean Road. Marvel at the Twelve Apostles, explore beautiful beaches and witness stunning coastal landscapes.
Yarra Valley: Indulge in a wine-tasting experience in the picturesque Yarra Valley, known for its vineyards and stunning scenery.
Dandenong Ranges: Head to the Dandenong Ranges to escape the city and immerse yourself in lush forests, charming villages, and breathtaking views.
Snow Sports: If you're looking to hit the slopes or see some snow capped peaks during winter, Melbourne is within driving distance of several ski resorts located around Victoria.
If you're on a working holiday visa and would like to know about working a ski season in Australia, check out our guide on working a ski season in Australia.
Vanlife Sydney
In the vibrant city of Sydney, the possibilities for living in a campervan are as endless as the stunning beaches and iconic landmarks. When stealth camping in big cities like Sydney, keep these tips in mind.
Keep your vehicle clean and inconspicuous. Complete all necessary tasks before reaching your camping spot for the night. Avoid creating noise or attracting attention to yourself.
Look for caravan parks around Sydney that welcome campervans. Some popular options include Lane Cove River Tourist Park, NRMA Sydney Lakeside Holiday Park, and Sydney Tourist Park.
Explore the nearby national parks, such as Ku-ring-gai Chase National Park and Royal National Park, which offer stunning landscapes and camping opportunities.
Things To See & Do Near Sydney
City Adventures: Explore the beauty of Sydney opera house, the harbour and the many beaches in this exciting city.
Coastal Road Trips: Take a road trip along the Pacific Coast, from Sydney to Coffs Harbour, and experience the beauty of coastal towns, pristine beaches, and breathtaking lookout points.
Blue Mountains: Venture west to the mesmerising Blue Mountains, where you can hike through ancient forests, witness stunning waterfalls, and enjoy panoramic views of the rugged landscape.
Hunter Valley: Indulge in a wine-tasting adventure in the celebrated Hunter Valley region, just a few hours' drive from Sydney. Savour award-winning wines, visit charming vineyards and indulge your taste buds with delicious local cuisine.
For more tips on locations to visit in Australia, check out our 25 Reasons & Things To Do Down Under.
Our Guide To Renting Or Buying A Campervan In Australia
If you're an adventurous traveller looking to embark on the ultimate road trip journey across Australia, nothing beats the freedom and flexibility of owning your own campervan. We'll walk you through everything you need to know about buying a campervan in Australia, from finding the best rental and sales companies to legal requirements, amenities and maintenance tips.
The Best Campervan Rental And Sales Companies
If well maintained, a campervan will hold a lot of its value, selling on a campervan in Australia after a road trip is a common practice.
Camplify: Offering a wide range of campervan rentals, Camplify is known for its quality vehicles and excellent customer service.
Travellers Autobarn: With a reputation for reliable and well-maintained campervans, Travellers Autobarn are a popular choice. They also have a buyback option so you can sell your van back to them at the end of your trip.
Apollo Campervans: Known for their fleet of modern and spacious campervans, Apollo offers both rentals and sales options.
Britz / Mighty: These trusted brands provide a variety of campervans for rent and sale, catering to different budgets and preferences. Britz / Mighty.
You can also find vehicles on eBay, Gumtree, Caravan & camping Sales and Backpacker Cars.
Types Of Campervans
Motorhomes: Fully self-contained vehicles with living quarters, including kitchen, bathroom, and sleeping areas. Ideal for longer trips or those seeking more comfort.
Campervans: Compact and versatile, campervans offer basic amenities such as a bed, small kitchenette, and storage space. Great for solo travellers or couples. Large converted vans such as Sprinters, can offer higher ceilings and showers.
Pop-Top Vans: These campervans have a retractable roof section, providing extra headroom when stationary. Perfect for those who want the best of both worlds – compactness and standing room.
Wagon: For a more compact option, wagons are a great option for those who don't need all of the amenities of a campervan.
Ute Camper: If you're after the best of both worlds a Ute Camper gives you the manoeuvrability and comfort of a car, with the living space of a motorhome.
💡 Top Tip: If you're hoping to stay off-grid and do plenty of stealth camping, we'd advise a more incognito looking van with plenty of solar.
Things To Look Out For
Mileage: How many miles (kms) are on the clock, does the van still have plenty of life in it and has it been serviced correctly? Kms don't always equate to how well a vehicle has been taken care of. We've driven Mercedes Sprinters with 80,000 miles on the clock that were in much worse condition than ones with over 130,000 miles on the clock.
What matters the most is how well the vehicle has been taken care of.
Seller: Is the seller the owner of the vehicle and do they have any outstanding finance?
Paperwork: Does the vehicle come with the correct paperwork, logbook and service history? Is it registered? Does it have a roadworthy certificate?
Mechanical Checks: If you don't know much about used vehicles, you can always hire mechanics from places like RAC and AutoGuru to carry out pre-purchase checks.
Legal Requirements
Driving License: To drive a campervan in Australia, you'll typically need a valid driver's license from your home country. However, it's always best to check the specific requirements based on your nationality and state regulations.
Road Rules: Remember that Australians drive on the left. Familiarise yourself with Australia's road rules and regulations, including speed limits, seatbelt laws, and driving etiquette.
Amenities And Equipment
Sleeping Arrangements: Most campervans come with a comfortable bed or convertible seating that serves as a sleeping area.
Kitchen Facilities: Look for campervans equipped with a fridge, stove, sink, and cooking utensils to prepare your meals on the go.
Bathroom Facilities: Some campervans offer onboard toilets and showers. Fo vans that don't you can use shared facilities at camping grounds.
Storage Space: Adequate storage is essential for organising your belongings during your trip. Check for cupboards, drawers, and external storage options.
Maintenance Tips
Regular Servicing: Schedule regular maintenance and servicing to ensure your campervan is in optimal condition throughout your travels. This also helps maintain resale value.
Safety Checks: Before hitting the road, conduct safety checks on tires, brakes, lights, and other essential components. Gas and Electric need to be signed off as safe to use.
Cleaning and Sanitisation: Maintain cleanliness and hygiene by regularly cleaning the interior and disposing of waste properly. Campgrounds usually offer filling and dumping stations for water and waste.
Tips For Vanlife In Australia
When it comes to travelling around Australia in a van, there are a few things you need to know. Let's dive into some helpful tips and insights:
Safety and Preparedness: As with any road trip, it's important to prioritise safety. Make sure your campervan is in good condition before embarking on your journey. Familiarise yourself with basic maintenance and safety procedures. Keep emergency supplies, such as water, food, and first aid kits, readily available.
Insulation and Ventilation: For the most part, Australia is hot! Good insulation and ventilation are key for comfortable vanlife living.
Comfort: Work out what are your most important factors first. Do you need a van tall enough to stand in, how do you sleep, will you want an indoor shower or are you happy with an outdoor or the use of campsites?
Off-Grid: If you're wanting to stealth camp and stay off-grid as much as possible, you're going to need a good solar setup.
Campsites and Facilities: Australia offers a wide range of campsites catering to campervans and RVs. You'll find everything from basic facilities to fully equipped caravan parks with electricity, hot showers, and laundry facilities. Research campsites along your route and consider booking in advance during peak travel seasons.
Driving Distances: Australia is a vast country, so be prepared for long drives between destinations. Plan your route accordingly and factor in rest stops along the way. Remember, driving in rural areas may involve stretches where you won't encounter many other vehicles, so it's essential to be self-sufficient.
Gravel Roads and Insurance: While Australia boasts incredible off-road experiences, it's important to note that most standard campervan rental insurance policies do not cover driving on gravel roads. If you're planning to venture into remote areas with gravel roads, speak with your rental company or insurer to ensure you have appropriate coverage.
Local Laws and Regulations: Observe local laws and regulations regarding camping, parking, and overnight stays. Keep an eye out for signs indicating restrictions on camping or parking in specific areas. Remember to always respect the environment and leave no trace behind.
Connectivity and Navigation: Stay connected and plan your route using navigation apps or GPS devices. Be aware that some remote areas may have limited mobile coverage, so it's a good idea to have offline or physical maps as backup.
Embracing Minimalism: Living in a campervan requires embracing minimalism and making the most of limited space. Pack essentials only. Opt for versatile clothing pieces and limit yourself to what you truly need. Utilise storage solutions like collapsible items, hanging organizers, and under-bed storage to maximise the available space in your campervan.
Apps: Apps like Wikicamps and Park4Night are absolute Vanlife essentials.
Plan, prep and go with the flow: Vanlife requires a lot of forethought. Where can we park, do we have enough water, how many days can we stay off-grid? Be as prepared as you can be but remember that things won't always go to plan. Vanlife is an intense way to live, give yourself an adjustment period, be patient with yourself, slow down when you can and be flexible.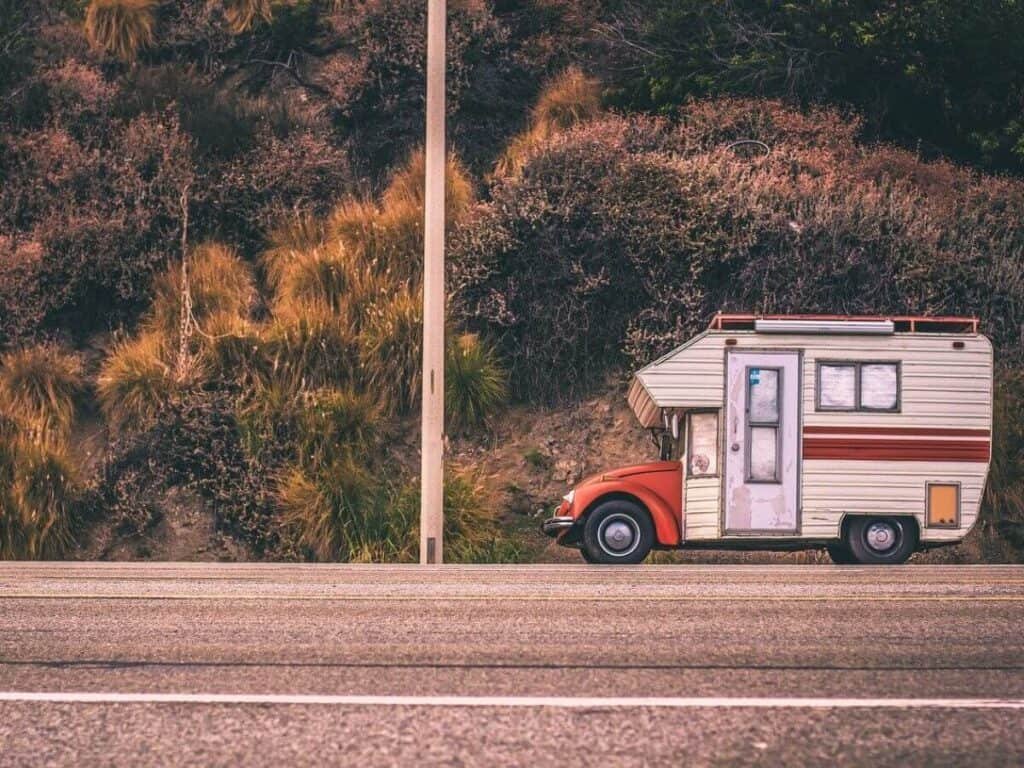 The Wrap-Up | Vanlife Australia
Vanlife in Australia offers an unparalleled opportunity to explore the vast landscapes, pristine beaches, and breathtaking natural wonders of this captivating country. Whether you choose to rent or buy a campervan, the freedom and flexibility it provides are unmatched. From the bustling cities to the remote outback, there's something for every kind of traveller.
By researching the best campervan rental and sales companies, understanding the legal requirements, and familiarising yourself with the amenities and maintenance tips, you can embark on an unforgettable adventure. Take advantage of the diverse camping options, follow local rules and permits, and choose from recommended travel routes that showcase Australia's beauty.
Vanlife not only allows you to create your own unique experiences but also provides an immersive way to connect with nature, meet fellow travellers, and embrace a slower-paced and more intentional way of living. It's a chance to disconnect from the everyday hustle and bustle and immerse yourself in the awe-inspiring landscapes that Australia has to offer.
So, pack your bags, hit the road, and let the spirit of vanlife guide you on an extraordinary journey through Australia. Whether you're chasing sunsets, hiking through national parks, or simply finding solace in the serenity of remote campsites, vanlife in Australia promises memories that will last a lifetime.
Remember, the open road awaits – so fuel up, set your GPS, and let the adventures begin!
If you've enjoyed this guide, check out our other Vanlife Guides: