Wondering Are There Mountains In Australia?
We've got all of the details!
Hello there, adventurous souls! So you've been wondering, "Are there mountains in Australia?" I bet you've been imagining Australia as a vast, flat expanse, where kangaroos hop about freely under the blazing sun, right? But Australia is so much more than its beaches and outback.
The land Down Under has some impressive mountains that make even the most seasoned hiker's heart skip a beat. So, let's embark on a thrilling journey that will take us from the sun-kissed beaches to the snow-capped peaks of Australia's awe-inspiring mountains.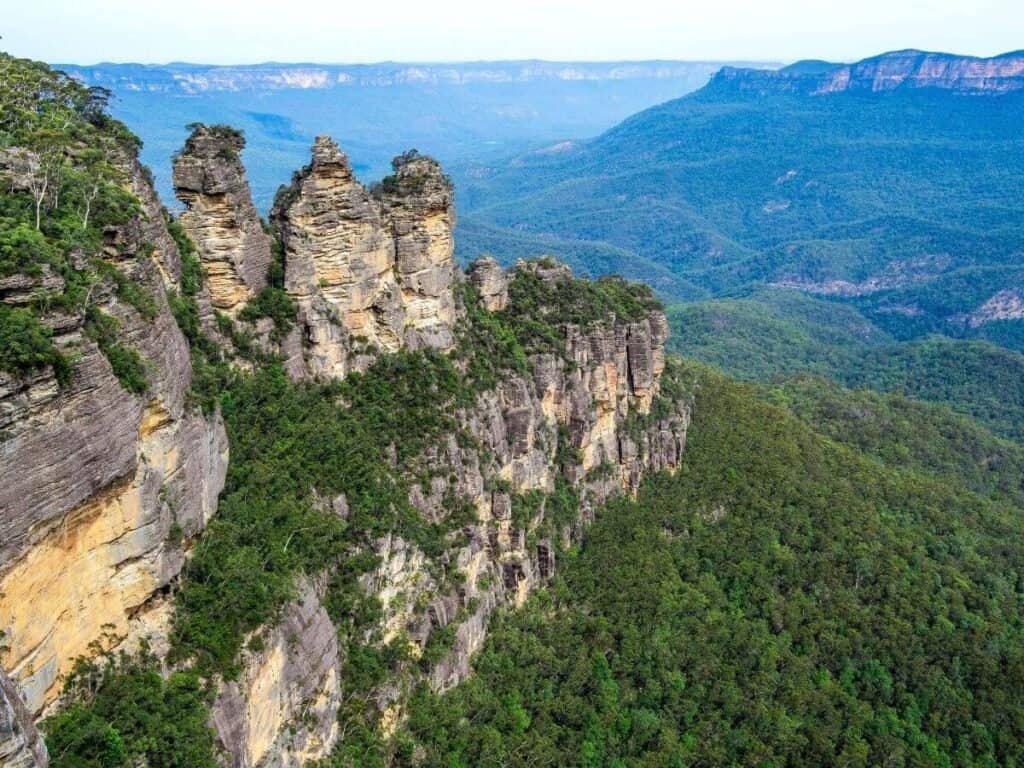 Are There Mountains In Australia?
The Great Dividing Range is Australia's most substantial mountain range and the third-longest land-based range in the world. Stretching over 3,500 kilometres from Dauan Island in Queensland to the Grampians in western Victoria, it's a geographical marvel that leaves even seasoned adventurers in awe.
The mountains of Australia are not merely geological formations; they're storytellers, narrating tales of a time when the earth was young. These peaks and ranges were formed millions of years ago, sculpted by the forces of tectonic plates, erosion, and glaciation. They've seen dinosaurs roam, witnessed the dawn of humans, and have been sacred sites for Indigenous Australians for tens of thousands of years.
These majestic mountains have significantly influenced Australia's climate, biodiversity, and culture. The Great Dividing Range, for instance, acts as a weather barrier, influencing rainfall patterns across the continent. Moreover, the mountains are home to unique flora and fauna, making them biodiversity hotspots.
Cultural festivals like the Man from Snowy River Bush Festival celebrate the high country culture, inspired by these mountains.
Are There Alps in Australia?
The Australian Alps, nestled in the southeastern part of the country, are home to the only peaks on mainland Australia that rise over 2,000 meters above sea level. The Snowy Mountains, a range within these Aussie Alps, boast several peaks that exceed 7,000 feet.
Now, if you're picturing yourself sipping hot cocoa by a cosy fire after a long day of skiing, you'd be spot on! The Australian Alps are home to renowned ski resorts like Thredbo and Perisher. So, you can definitely get your winter sports fix here.
This region is a year-round playground offering magnificent landscapes that are as diverse as they are beautiful. From alpine forests teeming with wildlife to the majestic Snowy River, the Australian Alps are a nature lover's paradise.
Highest Mountain In Australia
Mount Kosciuszko is the tallest peak in Australia at 2,228 meters above sea level and scales the impressive length of Australia's eastern coastline.
Australia's Ten Highest Mountains
Mount Kosciuszko, 2228m
Mount Townsend, 2209m
Mount Twynam, 2195m
Rams Head, 2190m
Unnamed peak on Etheridge Ridge, 2180m
Rams Head North, 2177m
Alice Rawson Peak, 2160m
Unnamed peak south-west of Abbott Peak, 2159m
Abbott Peak and Carruthers Peak, 2145m
Mt Northcote, 2131m
How Long Does It Take To Climb Mount Kosciuszko?
The Mount Kosciuszko Summit Walk is graded as a moderate walk, with most people completing the return journey in 4-5 hours. The Main Range Track is a more challenging hike that typically takes 6-8 hours to complete.
Mount Kosciuszko Climbing Routes
There are two primary routes to the top of Mount Kosciuszko:
Mount Kosciuszko Summit Walk: Starting from Thredbo, you can take the Kosciuszko Express Chairlift up four kilometres of the hike. The remainder of the journey is a 6.4km walk each way. This route is recommended for beginners as it is well-marked and not too strenuous.
Main Range Track: For more experienced climbers, the Main Range Track offers a more challenging route. Starting from Charlotte Pass, this 22km round trip winds through snow gum forests, glacial lakes, and alpine meadows before reaching the summit.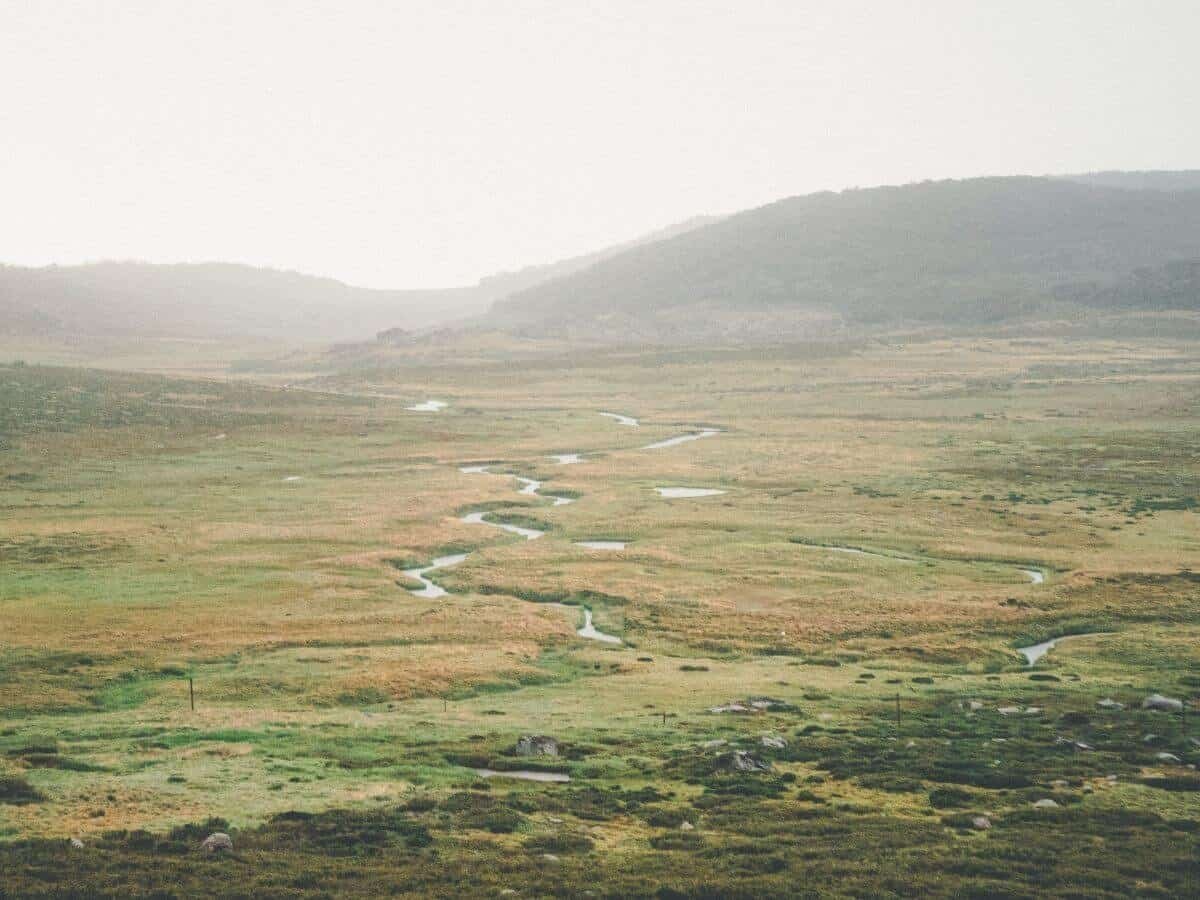 What Are Australian Mountains Called?
The Great Dividing Range in Australia is home to the Australian Alps, which can be broken down into two regions, the Victorian Alps in Victoria and the Snowy Mountains located across the Australian Captial Territory and New South Wales.
Mountain Ranges In Australia
In South Australia, sits the Great Dividing Range which consists of the Australian Alps, the Snowy Mountains, the Grampian Range and the Blue Mountains. The Arthur Range is located in Tasmania. And if you head to the centre of the country you can discover the Macdonnell Ranges.
The Great Dividing Range
This mammoth beauty stretches over 3,500 kilometres from Dauan Island in Queensland to the Grampians in Victoria. It's not just the length that's impressive; it's also home to Australia's highest peak, Mount Kosciuszko, standing at a whopping 2,228 meters.
The Snowy Mountains
Fondly known as 'The Snowies', nestled within the Great Dividing Range, this cool cat is the highest mountain range in Australia. Here, you'll find the picturesque Thredbo Village, a winter wonderland for skiing enthusiasts. And while you're there, why not take on the challenge of climbing Mount Townsend? Second only to Kosciuszko, this giant offers breathtaking views and an unforgettable hiking experience.
The Blue Mountains
Located in New South Wales. Famous for its dramatic scenery, it boasts steep cliffs, eucalyptus forests, waterfalls, and the iconic Three Sisters rock formation. A UNESCO World Heritage Site, it's a paradise for nature lovers!
The MacDonnell Ranges
These mountains run east and west of Alice Springs and are known for their striking red sandstone. Make sure to visit Simpsons Gap, a gorgeous gorge with a permanent waterhole.
The Victorian Alps
Within the Great Dividing Range. Besides its rugged beauty, it's also a hotspot for outdoor activities like hiking, cycling, snow sports and horse riding.
The Arthur Range
The Arthur Range features 22 significant peaks and 30 lakes and is part of the Tasmanian Wilderness World Heritage Area.
Check out this article for all things Vanlife Australia.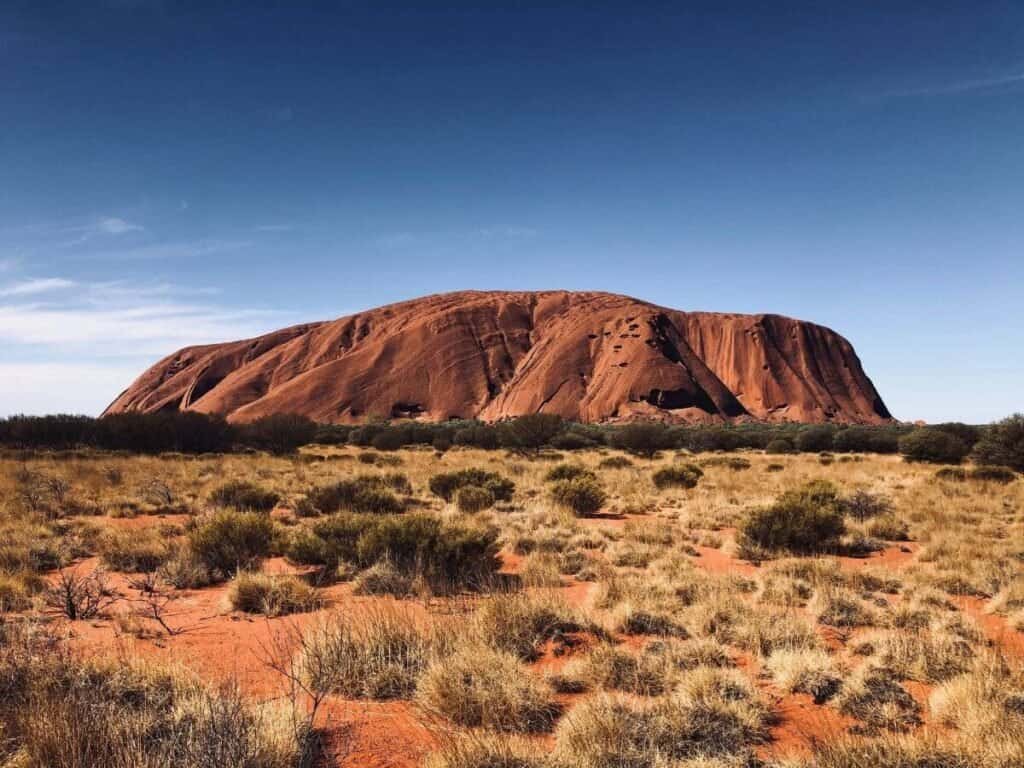 Who Has Higher Mountains Australia Or New Zealand?
If we're talking about sheer height, New Zealand steals the show. New Zealand is home to Mount Cook which sits at 3,734 meters, towering over Australia's highest peak of Mount Kosciuszko at 2,228 meters. That's over 1,500 meters higher.
The Southern Alps in New Zealand run almost the length of the South Island, boasting 23 peaks over 3,000 meters high. That's quite a lot of 'wow' packed into one place!
Now, while Australia has a higher number of mountain ranges, the average altitude of New Zealand's mountains is significantly higher. Plus, New Zealand's mountains offer more challenging terrain, making them a favourite amongst thrill-seekers and adventure junkies worldwide.
So, folks, after careful analysis and a thrilling roller-coaster ride across these spectacular landscapes, it's clear who the winner is. When it comes to the highest mountains, New Zealand takes the cake (or should we say, the peak?).
But remember, whether you're gazing at the star-studded skies from Mount Kosciuszko or battling the winds atop Mount Cook, every mountain holds magic.
Does Australia Get Snow?
In the heart of winter, certain parts of Australia transform into snowy paradises. The Australian Alps are the poster child for this wintry transformation, with ski resorts in NSW and Victoria and an average annual snowfall of around 40 inches.
Check out our complete guide on Australian Snowfall.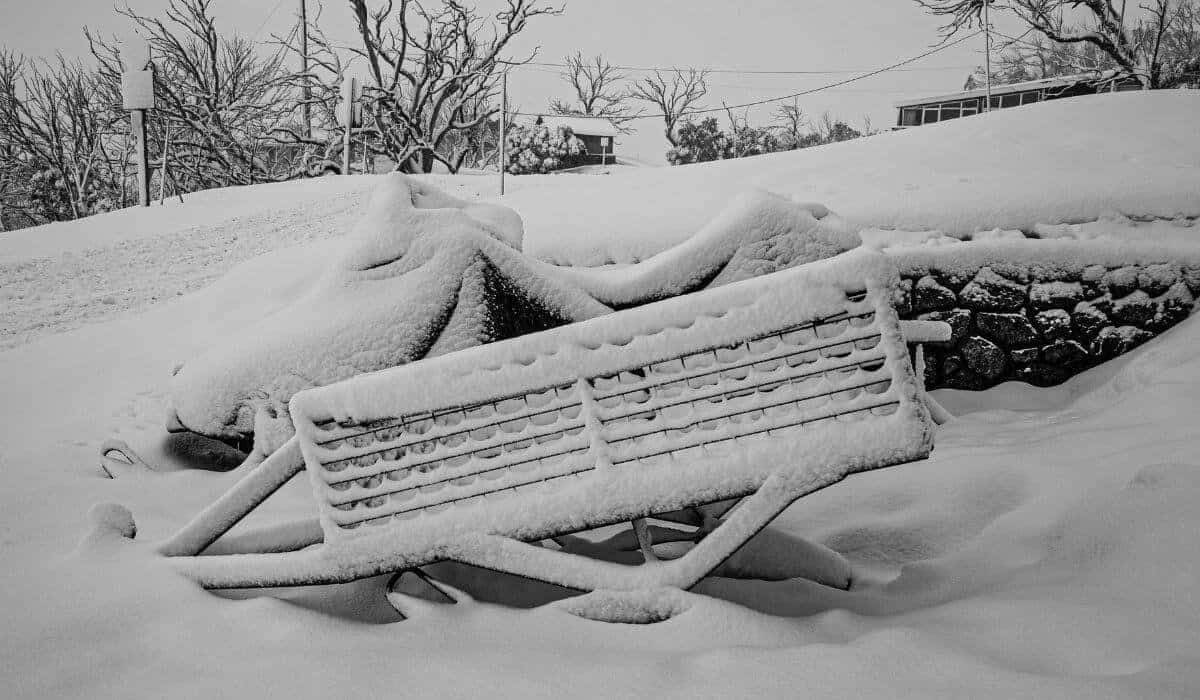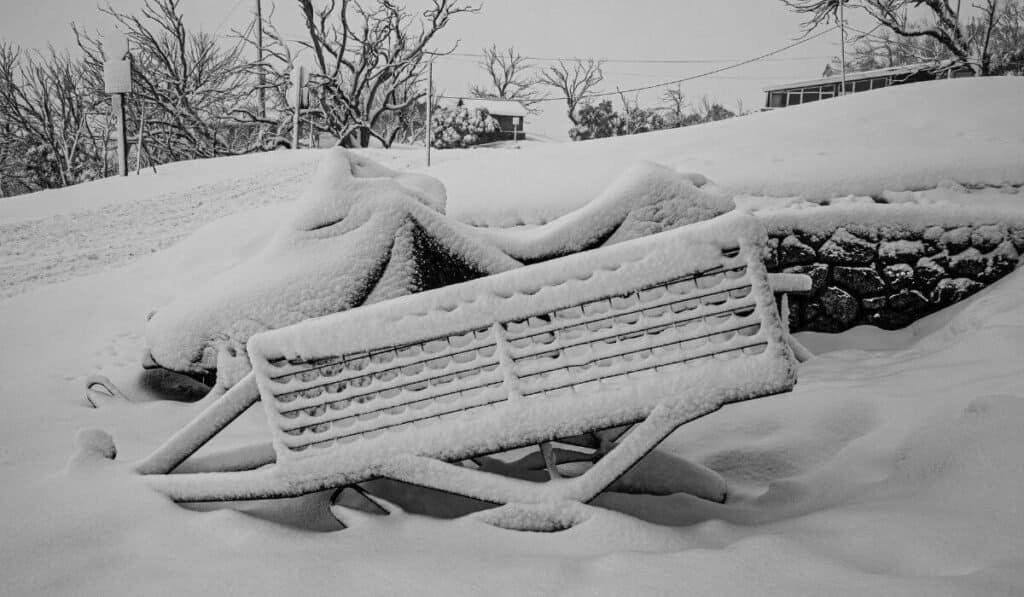 The Wrap-Up | Are There Mountains In Australia?
So, there you have it! The question isn't 'Are there mountains in Australia?' but rather 'How many mountains can I conquer during my Aussie adventure?' Because let's face it, with ranges like the Snowy Mountains, the Grampians, and the Arthur Range, you'll be spoiled for choice.
And sure, they might not be the tallest peaks on the planet (we're looking at you, Everest), but what they lack in height, they make up for with their rugged beauty, rich biodiversity, and cultural significance. Besides, who needs altitude sickness when you can enjoy a breathtaking sunrise over the Tasman Sea from the top of Mount Kosciuszko?
So why not swap those city breaks for some mountain magic? Trade in your designer heels for a sturdy pair of hiking boots and embrace the great outdoors. After all, life is too short for ordinary vacations. Go on, take a walk on the wild side – Australia's majestic mountains are waiting for you!