Wondering If You Should Visit Australia In Winter?
We've got the deets!
Does Australia even experience winter? While this continent is renowned for its golden beaches and sizzling summers, winter here is a hidden treasure waiting to be explored. So, grab your warmest coat, indulge in a steaming cup of hot chocolate, and prepare to immerse yourself in a winter wonderland like no other.
Winter in Australia offers a plethora of unique experiences and attractions that will leave you spellbound. If you're seeking snowy adventures, head south to the Snowy Mountains in New South Wales or the Victorian Alps.
Here, you'll find glistening ski slopes, snow-capped peaks, and cosy alpine villages that beckon with roaring fires and après-ski indulgences. Strap on your skis or snowboard, carve your way down powdery slopes and let the adrenaline fuel your winter escapades.
For those yearning for something offbeat, venture north to Queensland's Tropical North or the Kimberley region in Western Australia. Escape the winter chill by delving into lush rainforests, where cascading waterfalls plunge into emerald pools.
Immerse yourself in ancient Aboriginal culture, marvel at breathtaking gorges, and take a dip in natural hot springs nestled amidst rugged landscapes. These hidden gems offer a unique blend of warmth, adventure, and tranquillity.
If you're looking for a country where you can live vanlife in warm climates all year round, then Australia is the destination for you.
Winter In Australia | Everything You Need To Know 2023
While many flock to well-known winter destinations, Australia's lesser-known winter spots hold their own allure. Journey to Tasmania, the island state known for its rugged wilderness and captivating charm. Explore Cradle Mountain-Lake St Clair National Park, where snow-dusted peaks reflect in pristine alpine lakes. Traverse through wild landscapes, encounter native wildlife, and experience the magic of untouched nature.
If you're seeking a cultural winter escape, Adelaide in South Australia is the place to be. Don't miss the Adelaide Festival, a vibrant celebration of art, music, and performance that takes place during the winter months. Immerse yourself in captivating theatre productions, revel in eclectic music performances, and indulge in delectable gourmet delights at the city's renowned food and wine festivals.
How Cold Is Australia In The Winter?
With average temperatures around 15°C (59°F), in cities like Sydney, the coldest month, July, averages a comfortable 13°C (55°F). And if you're looking for a little more warmth, head up to Brisbane where winter temperatures range between a mild 9°C (48°F) and a balmy 29°C (84°F). The Australian Alps range from a nippy 3°C to a mild 12°C, but the minimum average monthly temperature can drop to -7°C.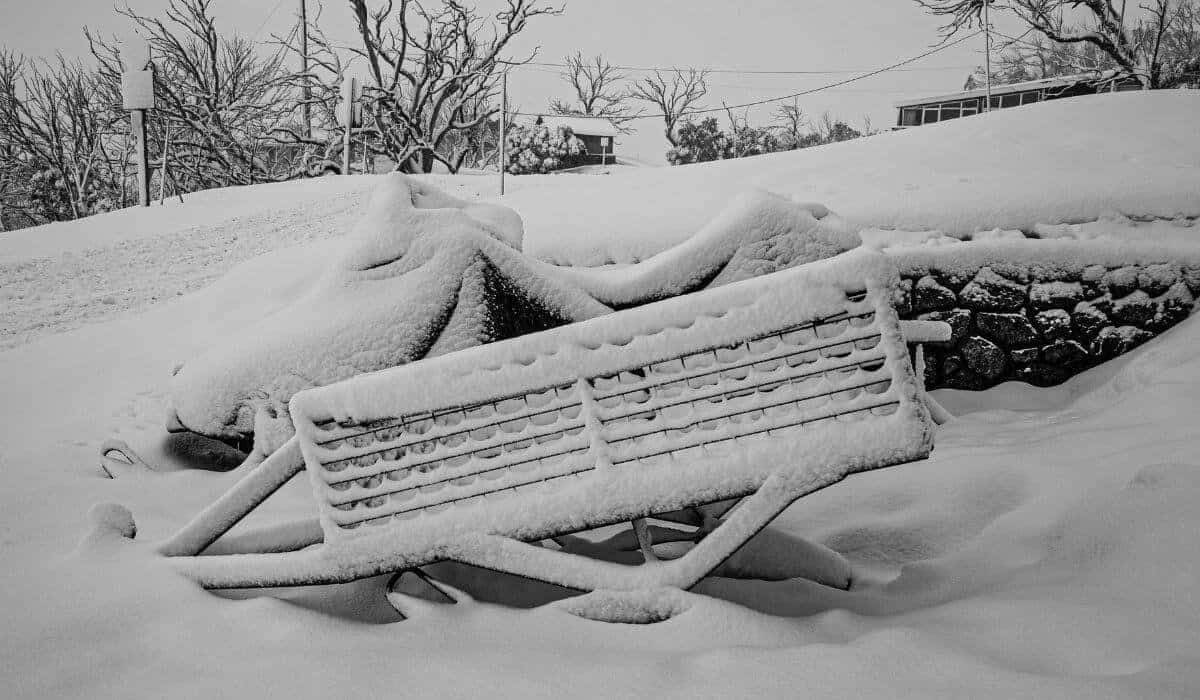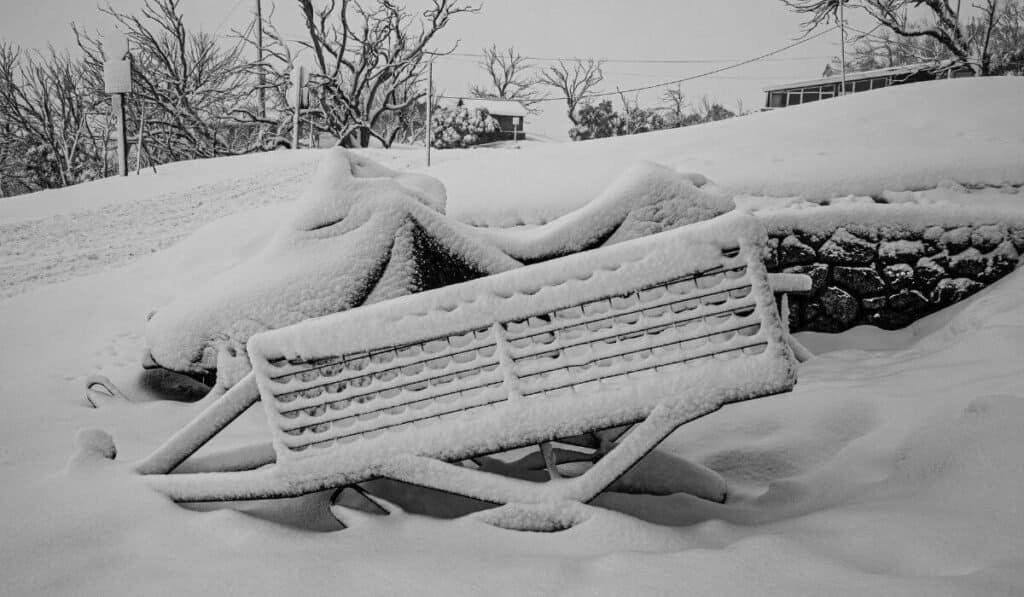 What Is Australia Like During The Winter?
Forget everything you know about winter. In Australia, it's not all about shovelling snow or scraping ice off your windshield. Instead, think mild temperatures, sunny days, and a whole lot of outdoor fun.
Picture this: You're strolling along the beach in Sydney, soaking up the winter sun as the temperature hovers around a comfortable 15-26°C (59-79°F). You might even find yourself swapping your winter coat for a light sweater.
Head over to Western Australia during the winter, or "dry" season (April-September), and you'll enjoy temperatures ranging from a delightful 24°C (75°F).
But let's not forget our friends who love a good chill. For you frosty folks, some regions can get as cold as -10°C (14°F), while others remain warm and sunny, reaching highs of up to 34°C (93°F). Talk about having the best of both worlds!
And here's the kicker: even in winter, Australia is teeming with life. Whether you're exploring the Great Barrier Reef, hiking through lush rainforests, or sipping world-class wines in the Barossa Valley, there's never a dull moment.
What Months Are Winter In Australia?
In Australia, winter hits the stage in June and takes a bow in August. So just as the northern hemisphere is digging out their summer shorts, Aussies are pulling on their (not so heavy) winter coats.
What Is The Coldest Month In Australia?
July is the coldest month in Australia. In Sydney, July brings average temperatures around 11°C (52°F). And over in Melbourne, June and July are the coldest months, with average daytime temperatures hovering around a refreshing 10.9°C (51.6°F) and nighttime temperatures dipping to an invigorating 9.2°C (48.56°F).
July is also prime skiing and snowboarding month in the Australian Alps, even when there hasn't been a huge amount of snowfall, the temperatures stay chilly enough in some resorts to keep the pistes open with snowmaking.
19 Unique Winter Activities In Australia
If you're looking for experiences that you won't find anywhere else or things to do in Australia during winter, check out our 19 unique winter activities in Australia:
1. Skiing the Australian Alps
Who needs Europe when you've got the Australian Alps? With popular resorts like Perisher and Thredbo, you can carve your mark on the slopes while enjoying some top-notch hot chocolate.
2. Trekking in Tasmania
This small island state turns into a hiker's paradise in winter, with stunning trails across Cradle Mountain and Freycinet National Park.
3. Uluru Magic
The iconic Uluru (Ayers Rock) becomes even more mesmerising in winter, with cooler temperatures making it a perfect time to visit.
4. Aboriginal Cultural Immersion
Use this opportunity to learn about Australia's rich indigenous heritage. Join guided tours, participate in traditional ceremonies, and get your hands dirty with some bush tucker.
5. Penguin Parade on Phillip Island
Watch these adorable little fellas waddle their way home at dusk. It's like watching a live version of Happy Feet!
6. Road Tripping
Australia's got some of the world's most scenic drives. Don't miss the Great Ocean Road in Victoria or the epic drive from Cairns to Cape Tribulation in Queensland.
7. Whale Watching
Winter is prime whale-watching season in Australia. Head to Hervey Bay or Byron Bay for a chance to see these majestic creatures up close.
8. Christmas in July
Enjoy all the festive cheer of Christmas without the snow! Indulge in a traditional roast dinner, complete with pudding and a glass of mulled wine.
9. Chase the Southern Lights
Yes, you read that right. Tasmania and other southern parts of Australia offer a chance to witness this natural phenomenon.
10. Vivid Sydney
This annual festival transforms Sydney into a spectacular canvas of light, music, and ideas. Trust me, it's a sight to behold.
11. Hot Springs in Mornington Peninsula
Nothing beats a relaxing soak in natural hot springs. Head to Mornington Peninsula for a rejuvenating experience amidst nature.
12. Daintree Rainforest Adventure
Swap the cold for tropical warmth in the ancient Daintree Rainforest. Spot unique wildlife, explore lush greenery, and take refreshing dips in crystal-clear waterholes.
13. Dark Mofo Festival in Tasmania
This unique winter festival is a must-visit, featuring eclectic art installations, captivating performances, and delicious food.
14. Wine Tasting
With cooler temperatures, it's the perfect time to explore Australia's renowned wine regions like the Barossa Valley and the Hunter Valley.
17. Kakadu National Park
Discover Australia's largest national park in the dry season. Cruise along rivers, witness thundering waterfalls and explore ancient Aboriginal rock art.
16. Crocodile Cruise in Adelaide
Get up close and personal with Captain Hook's nemesis and see these magnificent creatures in the flesh, on a river cruise.
17. Dolphin Watching in Glenelg
Make some new aquatic friends as you watch dolphins frolicking in the waves.
18. Wildflower Season in Perth
Witness the landscape come alive with a riot of colours as wildflowers bloom across the city and its surrounds.
19. Valley Views in New South Wales
Take a scenic drive through lush valleys, stopping at charming towns and local wineries along the way.
Check out our 'reasons to visit' article, for more things to do in Australia.
Helpful Tips For Your Winter Adventure In Australia
As you embark on your winter sojourn, it's essential to plan for a seamless and joyful trip. Here are some helpful tips to keep in mind:
Accommodation: Book your accommodation in advance, especially in popular winter destinations. Consider cosy cabins, boutique hotels, or even glamping experiences for a touch of adventure.
Transportation: If you're heading to the snowfields, check for shuttle services or hire a car for flexibility. For longer journeys, consider scenic train routes or domestic flights to reach your destination comfortably.
Seasonal Factors: Pack layers of clothing, including thermals and waterproof outerwear. Don't forget sturdy shoes, gloves, and hats to keep warm. Keep an eye on weather forecasts and road conditions for safe travel.
Events and Festivals: Research local winter events and festivals happening during your visit. From ice skating rinks to snow play areas, these events add an extra touch of magic to your winter experience.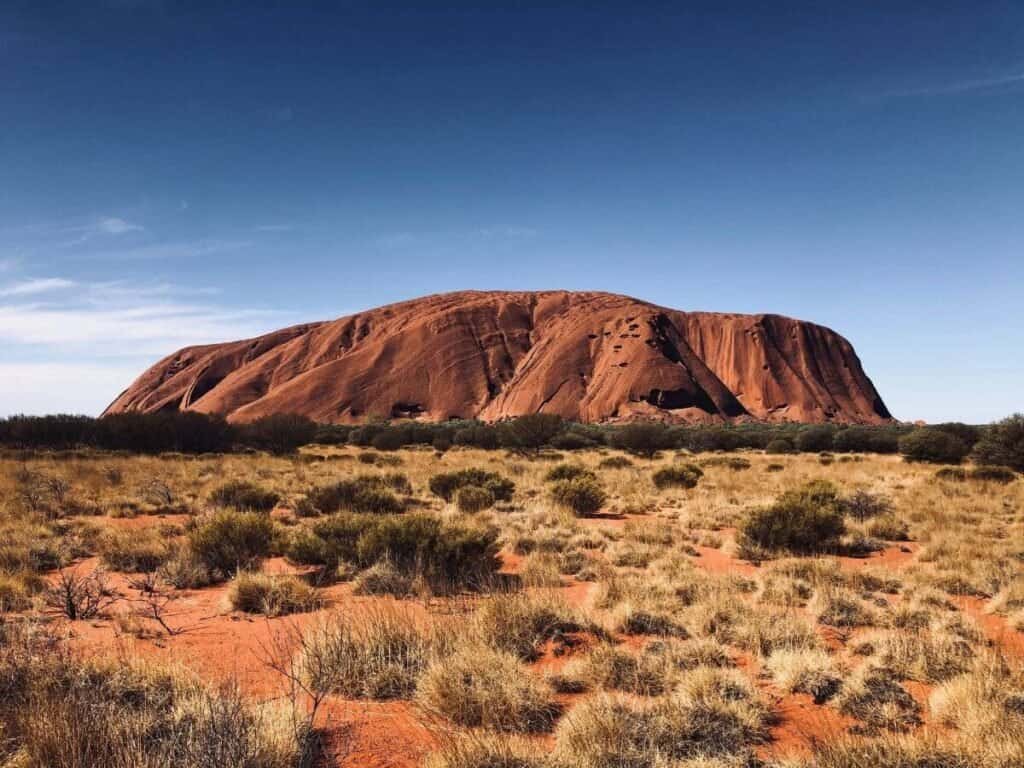 Weather In Australia
Spring (September-November), Australia bursts into life with blooming flowers and perfect beach weather, thanks to sublime temperatures around 20°C (68°F). Summer (December-February), summer sizzles with temperatures often soaring up to 35°C (95°F). Autumn (March-May) paints the landscape in hues of gold and amber, with temperatures ranging from 10°C (50°F) in the south to a balmy 30°C (86°F) in the north. Winter (June-August) is milder with an average temperature of 14°C (57°F) along the southern coasts.
Spring [September to November]: Spring in Australia is like waking up to find that all your dreams have come true. The landscape bursts into a riot of colour, temperatures hover around a perfect 20°C (68°F), and the air is filled with the scent of blossoming flowers.
Summer [December to February]: Think scorching heat, long days, and golden beaches. Temperatures can soar up to 40°C (104°F). Meanwhile, the coastlines enjoy a more moderate climate, with temperatures averaging around 25°C (77°F). But be warned, summer also brings cyclones to the northern regions, so keep an eye on those weather forecasts!
Autumn [March to May]: As the heat of summer fades, Australia dons a cloak of brilliant hues. Temperatures range from 10°C (50°F) in the southern states to 30°C (86°F) in the north. This is also the perfect time to visit Australia's wine regions, as the grape harvest takes place in autumn.
Winter [June to August]: Now, when I say 'winter', don't imagine snow-covered landscapes and sub-zero temperatures everywhere. Australian winters are more like that cool uncle who always turns up at family events with ice cream – they're chill, but not too frosty. Think mild days, cool nights, and plenty of sunshine.
The Wrap-Up | Winter In Australia
Winter in Australia is a secret treasure trove waiting to be discovered. Whether you're seeking snow-filled adventures or offbeat escapes, this diverse land has something to offer every traveller. Embrace the magic of winter down under, immerse yourself in unique experiences, and create memories that will warm your heart for years to come. So, bundle up, set off on your winter adventure, and let Australia work its enchantment on you.