Wondering If Australia Is Worth Visiting?
We've got the deets!
G'day, travel enthusiasts! Ever find yourself staring at a globe (or more likely, Google Earth), your finger hovering over the great Down Under, and wondering, "Is Australia worth visiting?" Well, mate, you've come to the right place. Let me tell you, Australia is not just a country, it's an experience, a grand adventure!
With its jaw-dropping landscapes, unique wildlife that seems straight out of a fantasy novel, vibrant cities pulsating with life, and a laid-back lifestyle, it's a world in itself. So, strap on your virtual seat belts, because we're about to dive into why Australia should definitely be your next travel destination.
For a lot of travellers, Australia is an exceptionally long-haul flight and home to creatures with a reputation for being on the more dangerous side. So, is Australia worth visiting? Let's explore the land down under….. 🦘🇦🇺
Is Australia Worth Visiting In 2023?
If you're dithering over whether to pack your bags for a trip Down Under in 2023, let me spill the beans: it's a resounding 'Yes!' Why, you ask? Sunny days, endless blue skies, frolicking along the beach, and the general heat and sunshine that Australia is renowned for.
Not to mention, the Great Barrier Reef, Sydney, Uluru, and the lush jungles that make up just a few of the must-see sights. And who can forget the mouth-watering barbecue and exquisite wine? If ski slopes are your thing, surprisingly, you'll also find them in this famously sunburnt country.
So, is Australia worth visiting in 2023? Crikey, it's a no-brainer!
Why Is Australia Worth Visiting? 25 Reasons & Things To Do
1. Explore Sydney
The capital city of New South Wales and the most populous city in Australia. This radiant city is nestled on Australia's east coast and is famous for its stunning harbourfront Sydney Opera House, with a distinctive sail-like design.
Sydney is a perfect blend of both a laid-back beachside town and a thriving metropolis that boasts some of the Southern Hemisphere's best surf, landmarks, and activities. It's home to iconic attractions such as the Sydney Harbour Bridge, Bondi Beach, and the Royal Botanic Garden.
2. Scuba Diving or Snorkeling in the Great Barrier Reef
My first underwater experience was a 'discover scuba' at the Great Barrier Reef, still to this day this is one of the world's most unique diving sites. A kaleidoscope of colours and life beneath the waves, it's a must-visit for any diving or snorkelling enthusiast. Whether you opt for scuba diving or snorkelling, both offer a unique way to experience this UNESCO World Heritage Site's stunning natural beauty.
Scuba diving lets you explore deeper into the reef's mysteries, giving you a chance to encounter a myriad of marine life up close. It's one of the best scuba diving destinations in the world, thanks to being the largest living structure on Earth. Some of the best places to scuba dive include Agincourt Reef, SS Yongala Shipwreck, Whitsunday Islands, Museum of Underwater Art, and Capricorn and Bunker.
3. Visit Uluru-Kata Tjuta National Park
Uluru-Kata Tjuta National Park, located in Australia's Northern Territory, is a UNESCO World Heritage site that has been home to the Anangu people for tens of thousands of years. The park is home to both Uluru and Kata Tjuta, two of Australia's most iconic natural landmarks.
Uluru, also known as Ayers Rock, is a massive dome of red sandstone that seems to rise directly from the desert landscape. It was sighted in 1872 by explorer Ernest Giles, but it has long been revered by the Aboriginal peoples of the region.
Kata Tjuta, also known as The Olgas, is located about 45 minutes drive west of Uluru. The Indigenous name means "many heads," which is apt given the formation's 32 weathered rock domes.
Please remember that Uluru-Kata Tjuta National Park is Aboriginal land, jointly managed by its traditional owners Anangu and Parks Australia. Visitors are asked to respect the cultural significance of this area and adhere to local customs and regulations.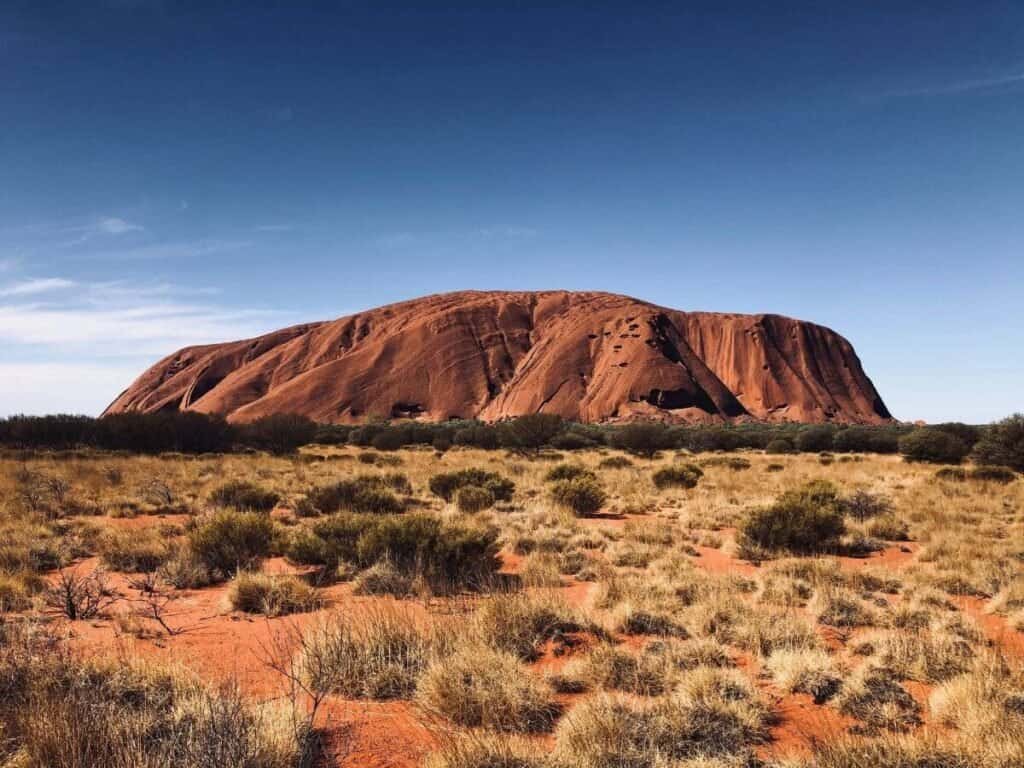 4. Wildlife at Kangaroo Island
Kangaroo Island, fondly known as Karta Pintingga, is an idyllic destination off the coast of South Australia. It's the country's third-largest island, following Tasmania and Melville Island. Just a 35-minute flight from Adelaide, the island is a sanctuary teeming with wildlife and natural beauty.
Aptly named, Kangaroo Island is home to around 65,000 marsupials. But kangaroos aren't the only wildlife you'll encounter here. It's one of the best places in Australia to see wild animals like koalas.
The island is truly the epitome of variety with pristine beaches, historic lighthouses, conservation lands, and even underground caves.
5. Catch Waves At Australia's Best Surf Spots
Australia is renowned for its world-class surf spots, offering perfect waves for both beginners and experienced surfers. Here are some top surf locations:
Byron Bay: Located in New South Wales, Byron Bay offers an abundance of beaches and excellent waves. One of the most popular spots is The Pass.
Bondi Beach: This iconic Sydney beach is known for its reliable surf and bustling atmosphere.
Manly Beach: Another Sydney favourite, Manly Beach offers consistent breaks suitable for all skill levels.
Bells Beach: In Victoria, Bells Beach is famous for its powerful swells and is home to the world's longest-running surf competition.
Cape Woolamai, Phillip Island: Known for its strong currents and big swells, this spot is best for experienced surfers.
Rottnest Island: Off the coast of Western Australia, Rottnest Island offers a variety of surf breaks in crystal clear waters.
Snapper Rocks: Located on the Gold Coast, Snapper Rocks is known for its superbank – one of the longest, hollowest and fastest wave formations in the world.
Noosa Heads: In Queensland, Noosa offers long, gentle waves perfect for longboarding.
6. Enjoy Melbourne's Street Art
Melbourne, often referred to as Australia's cultural capital, is famous for its vibrant street art scene. This form of artistic expression found its roots in the 60s, serving as a platform for political messages. Today, Melbourne's street art includes stencils, paste-ups, and murals, but not graffiti or tags, which are illegal.
One of the city's iconic street art locations is Hosier Lane. It's a dynamic canvas that changes daily with works from local and international artists. Another top spot is AC/DC Lane, named after the famous Australian rock band, which also features Duckboard Place, a vibrant mix of large-scale murals and smaller pieces.
Collingwood, Fitzroy, and Brunswick are neighbourhoods known for their impressive street art, where you can find walls covered with creative and thought-provoking pieces. Croft Alley and the corner of Franklin and Queen Street also offer a visual feast of diverse works.
7. Hike In The Tasmanian Wilderness
The Tasmanian Wilderness is a paradise for hikers, offering a diverse range of trails that range from easy day walks to challenging multi-day treks. Here, you'll find over 2,800 km of walking tracks and over 880 different walks in its national parks, conservation areas, and reserves.
For experienced walkers looking for a multi-day hike, the Leeaberra Track is a must. This 28 km trail traverses forest and heathland, offering a spectacular view of Tasmania's unique landscapes. Another popular choice is the Cradle Mountain Lake St. Clair National Park, part of the Tasmanian Wilderness World Heritage Area. This long-distance trail is one of Tasmania's most iconic hikes.
Other noteworthy treks include the South Coast Track, the Frenchman's Cap Trek, the Port Davey Track, the Mount Anne Circuit, and The Great Tasmanian Traverse. These are considered some of Tasmania's toughest treks but are well worth the effort for the breathtaking scenery they offer.
8. Wine Tasting In Barossa Valley
With its rolling hills and vineyards stretching as far as the eye can see, the Barossa Valley is one of Australia's oldest and premier wine regions. Located in South Australia, it's renowned globally for its fantastic wines, especially its signature Shiraz.
There are many engaging ways to experience the wine culture in the Barossa Valley. From casual tastings at cellar doors to guided tours that take you behind the scenes of winemaking, there's a flavorful adventure waiting for everyone.
9. Set Sail On The Whitsundays
If you're looking for an unforgettable adventure Down Under, then set your compass towards the Whitsundays. It's not just a paradise, it's THE paradise! The Whitsundays is a cluster of 74 jaw-droppingly beautiful islands nestled in the heart of the Great Barrier Reef and the perfect place for a sailing adventure.
With temperate weather all year round, there's never a bad time to escape to the Whitsundays. However, if you're looking for the prime slice of the sailing season, plan your trip between May and November.
The top ticket to exploring the islands is hopping aboard a multi-day sailing cruise, with companies like Prosail. Three days filled with sun, sea, and spectacular sights, topped off with two cosy nights under the stars.
10. Take A 4WD Fraser Island Adventure
Fraser Island, or as the locals call it, K'gari, is a paradise for adventure seekers. This World Heritage-listed wonder offers a unique blend of sandy beaches, lush rainforests, and freshwater lakes. And what better way to explore its beauty than by 4WD?
K'gari Fraser Island Adventures offer a complete hassle-free package that includes a guided tour. For a tag-along tour head to Pippies for the ultimate backpacker experience.
11. Cruise On The Kimberley
The Kimberley is home to majestic canyons, a smorgasbord of wildlife, and outback stations that will make you feel like you've stepped into an old Western movie. Covering some 423,000 square kilometres, it's three times the size of England.
Now, you might be thinking, "But isn't it a bit remote?" Well, yes, it is. But that's part of its charm! The Kimberley is one of the last true frontiers on earth, offering a rugged, untouched beauty that's hard to find these days.
12. Get Your Thrills At The Gold Coast Theme Parks
This isn't your average merry-go-round and cotton candy kind of deal. Nope, we're talking about the world's tallest, fastest, and downright craziest rides that make even the bravest hearts skip a beat.
First stop: Dreamworld. This bad boy is one of the biggest and best theme parks on the Gold Coast. It's a favourite with families for its plethora of rides and attractions. And if you fancy a splash, don't forget to check out their WhiteWater World water park.
Next, we've got Warner Bros. Movie World. It's like stepping into a Hollywood movie set but with more adrenaline. Meet your favourite stars and superheroes, and get a taste of the ultimate thrill on their heart-stopping rides.
Last but not least, there's Wet'n'Wild and Aussie World. Whether you're in the mood for some high-speed water slides or some good old-fashioned fairground fun, these parks have got you covered.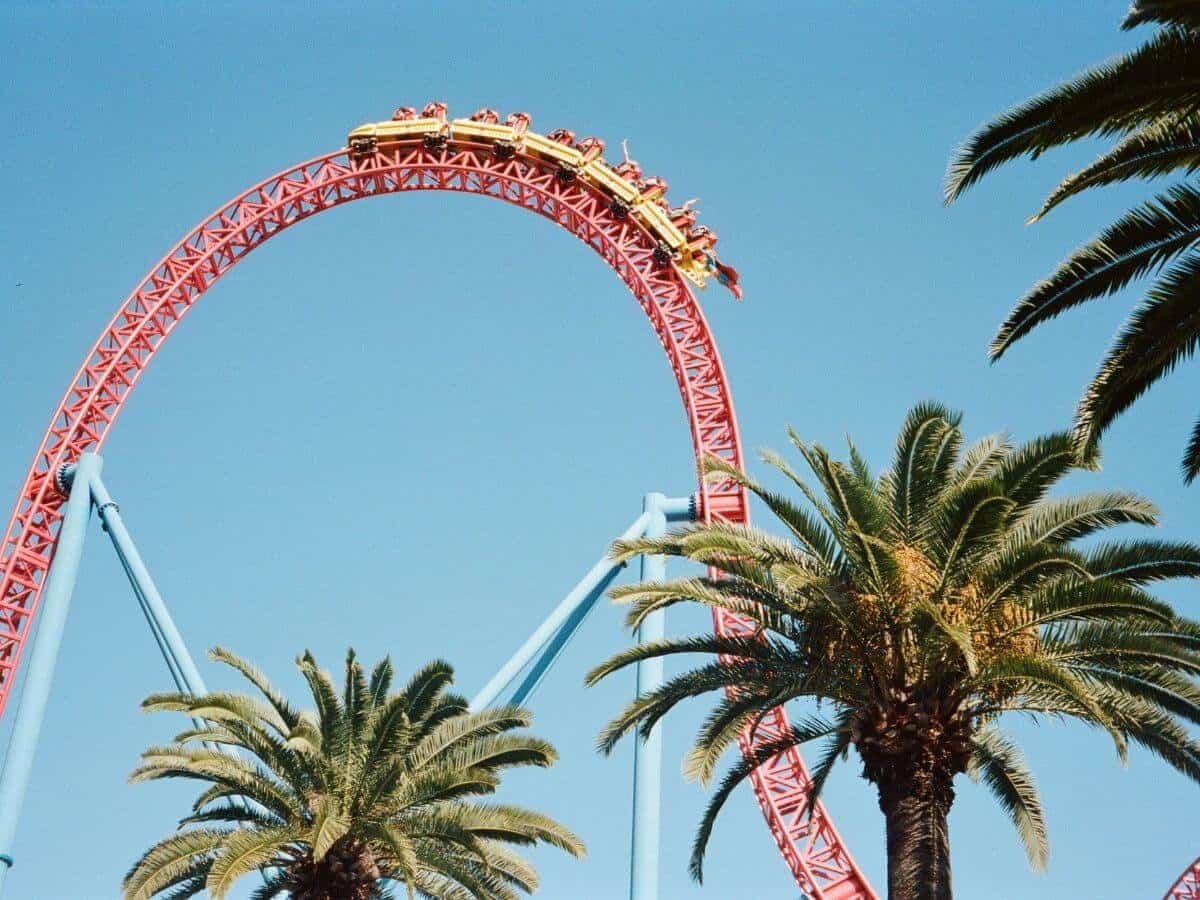 13. Celebrate Christmas In July
Ho ho ho! Who says you have to wait until December for Christmas? Not in Australia, my friend. Down under, they are shaking things up with a celebration called "Christmas in July".
Why, you ask? Well, it all comes down to the weather. While the rest of the world is freezing and dreaming of a white Christmas in December, Australians are chilling at the beach and slapping some shrimp on the barbie. So, they thought, why not have a second Christmas during their winter season, complete with all the traditional trimmings?
Christmas in July doesn't replace the "real" Christmas on December 25th, but it sure does add an extra dose of festive cheer to the Aussie calendar. And let's be honest – who wouldn't mind an extra round of turkey, pudding, and presents, right?
While the concept originated from a 1940s film of the same name, it has since gained momentum worldwide. In Australia, it's usually celebrated on 25th July, although, being an unofficial holiday, folks choose a date that suits them best.
14. Ski, Snowboard Or Hike The Mountainous Regions
While not on the tallest end of the scale, Australia is home to over 14,000 peaks to explore by foot or planks. Let's start with the hiking trails, Mount Gower in New South Wales is an 875-meter-high mountain and one of the top-rated hikes. Then there's the Blue Mountains National Park, home to 334 hiking trails
If you're looking for a longer challenge, check out the Australian Alps Walking Track or the Overland Track. And trust me, nothing beats the scenic beauty of the Great Ocean Walk or the Larapinta Trail.
Ready to trade your boots for skis? Down in Victoria, you've got the Alpine National Park. It's a winter wonderland where you can ski, snowboard, toboggan, or simply make snow angels.
In New South Wales, there's Perisher, the largest ski resort in the Southern Hemisphere. And let's not forget the snowy slopes of Thredbo, where you can carve your way down Australia's longest ski runs.
15. Check Out Art Exhibitions in Canberra
Art lovers and culture vultures, Canberra is absolutely bursting with art exhibitions that you just can't afford to miss. The National Gallery of Australia is home to some of the finest art collections in the Southern Hemisphere and regularly hosts world-class exhibitions. So, whether you're into contemporary or classic, this is your one-stop shop for all things artsy.
16. Explore Adelaide's Central Market
Adelaide's Central Market is a culinary haven, a bustling hub of food and culture, smack dab in the heart of Adelaide. With over 70 traders under one roof, it's one of the largest undercover fresh produce markets in the southern hemisphere.
Imagine a football field full of the freshest fruits, vegetables, meats, seafood, and gourmet goodies—it's like walking into a food lover's dream. As one of the oldest markets in Australia, Adelaide Central Market has been the go-to spot for fresh produce since 1869.
Whether you're craving dim sum, croissants, or good old Aussie meat pies, they've got you covered. There's something magical about strolling through the aisles, the air filled with the aroma of fresh coffee, the sound of traders calling out their specials, and the buzz of happy shoppers. It's not just shopping; it's an experience.
17. Dive With Whale Sharks In Ningaloo Reef
Situated off the coast of Exmouth in Western Australia, Ningaloo Reef is one of those magical places that make you believe in all things extraordinary. From March to August, whale sharks grace the waters of Ningaloo Reef, making it the perfect time for an unforgettable underwater rendezvous.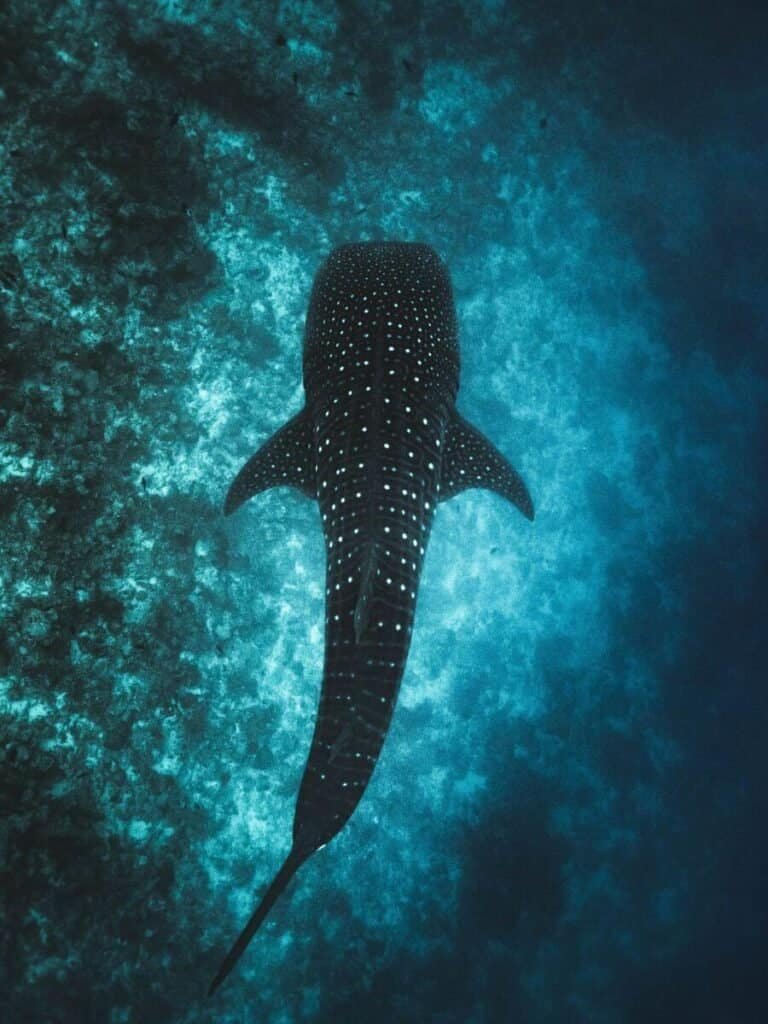 18. Take A Road Trip
​​With epic coastal drives, thrilling outback adventures, and everything in between, the Land Down Under serves up some of the most unforgettable road trips on the planet.
The Great Ocean Road is a 243-kilometre stretch of pure, unadulterated beauty. Winding its way along Victoria's stunning coastline, this drive offers jaw-dropping views at every turn. Think craggy cliffs, lush rainforests, cascading waterfalls, and, of course, the iconic Twelve Apostles.
Gibb River Road, nestled in the heart of Western Australia, this famous dirt track is not for the faint-hearted. But if you've got an adventurous spirit and a sturdy 4WD, it's a journey of a lifetime. Expect rugged landscapes, remote wilderness, and some of the most spectacular gorges you'll ever lay eyes on. From wallabies to crocodiles, you never know who you might meet along the way!
Tasmania's East Coast, what this road trip lacks in length, it more than makes up for in charm. Picture-perfect beaches, quaint seaside towns, and world-class wineries are just some of the treats in store for you here. And with the azure waters of the Tasman Sea as your constant companion, you'll be pinching yourself to make sure it's real.
19. Photograph The Twelve Apostles
This stunning rock formation along the Great Ocean Road in Victoria, Australia, is a dream come true for photographers. Despite the name, there aren't actually twelve of these limestone stacks. There were only ever nine, and now there are eight. But hey, who's counting?
Whether you're a pro wielding a DSLR or an enthusiast armed with a smartphone, you can capture some truly spectacular shots.
Golden hour? Check. The Apostles bask in the warm glow of the setting sun, making it prime time to snap some pics. Night owl? The Milky Way over the Apostles provides a celestial spectacle that's simply out of this world.
Prefer a bird's-eye view? Drones can capture some epic aerial shots. But remember, play by the rules and respect the no-fly zones. If you're looking for the crème de la crème of photo spots, Gibson Steps should be on your list. From there, you can capture the Apostles against the backdrop of the roaring Southern Ocean.
20. Get Involved In The Melbourne Sports Scene
If you're a sports enthusiast, Melbourne is your promised land, your Shangri-La, your paradise! From cricket to football, golf to motorsports, Melbourne has got it all.
Sip a cup of Melbourne's finest brew as you catch up with the latest AFL scores. Or perhaps you're more into the thrill and adrenaline of motorsport? Melbourne is home to the Aussie F1. And let's not forget the city's love for basketball, netball, rugby, and the Olympics!
21. Go Hot Air Ballooning In Alice Springs
It's the crack of dawn, and you're in the middle of the Australian Outback. The sun is just starting to peek over the rugged West MacDonnell Ranges, casting long shadows and bathing everything in a soft, golden light. You feel a rush of excitement as the giant balloon inflates, and before you know it, you're floating gently into the sky.
As you rise higher and higher, you'll get to appreciate the vast remoteness and breathtaking scenery of the Australian outback. Reds, oranges, and browns stretch out as far as the eye can see, interrupted only by the occasional green patch of grass. And if you're lucky, you might even spot some wildlife – kangaroos, emus, or maybe even a dingo!
After your flight, which lasts either 30 or 60 minutes, depending on your preference, you'll be treated to a traditional Aussie breakfast. Think bacon and eggs, toast, and a steaming cup of bush tea or coffee. All this while you soak up the early morning sun.
22. Treat Yourself To The Ghan Expedition
The Ghan Expedition is a luxurious four-day, three-night rail journey that starts from Darwin and ends in Adelaide. It's like a moving hotel, really. All your meals and beverages are included, and you get to live in comfort whether you choose the Platinum or Gold Service.
23. Kayak To The Pub On The Noosa Everglades
Also known as the river of mirrors, the Noosa Everglades is a paradise tucked away in Queensland's Sunshine Coast, and one of only two Everglades systems on the planet.
After a tiring day paddling on the river, reward yourself with a stop off at one of Queensland's oldest pubs, The Apollonian Hotel.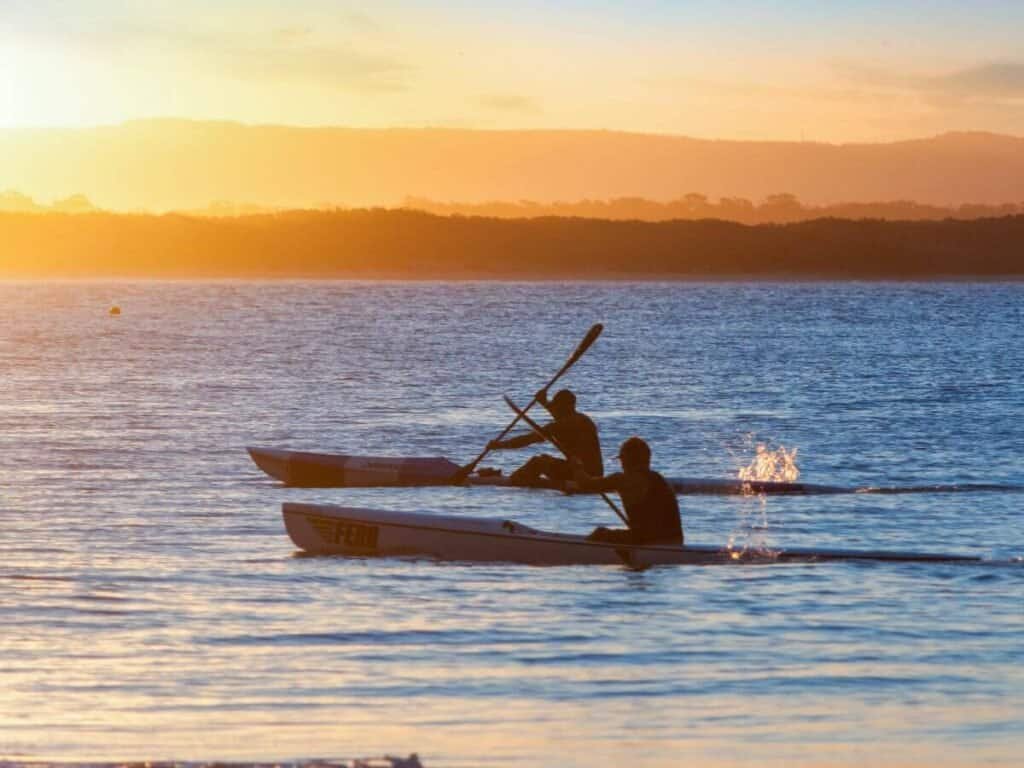 24. Be Amazed At Cape Tribulation
Situated in the heart of northern Queensland, Cape Tribulation is where the world's oldest rainforest meets the spectacular Great Barrier Reef. It's a two-for-one deal of UNESCO World Heritage Sites.
The Daintree Rainforest is an ancient, lush wonderland where every tree, every leaf, tells a story millions of years old. You can explore the Daintree National Park, visit the exotic fruit farm (yes, they have a fruit-tasting adventure), and even climb aboard a fast boat for a closer look at the Great Barrier Reef.
And when the day is done, you can kick back and soak up the sights and sounds of this coastal paradise. After all, with its equatorial climate, Cape Tribulation is like a giant amphitheatre, with a semicircle of hills dominated by Mt Sorrow and Mt Hemmant.
25. Live Vanlife
Way before vanlife was as popular as it is now, backpackers and working holiday visa owners were flooding into Australia. Travellers buy beat-up old campervans, circumnavigate the country and then sell their trusty steed before vacating the country.
This has been a popular travel option in Australia for decades and one that has never been easier with the boom in campervan living.
Is Australia Worth Visiting? 25 Reasons & Things To Do
How Many Days In Australia Is Enough?
For holidaymakers, 10 days is the sweet spot. During this time, you could venture into a few different areas, giving you a taste of everything from the bustling city life in Sydney to the serenity of the Outback.
If you're anything like me, you'll want to squeeze every ounce of adventure out of your trip. And for that, I'd say go for at least three weeks. This will not only allow you to hit up some big cities and tourist spots but also give you plenty of time to venture out to more remote and isolated areas.
Australia is HUGE! It's the kind of place where you can spend weeks exploring and still feel like you've only scratched the surface. But don't let that intimidate you. After all, every great adventure begins with a single step, right?
In the end, it all boils down to what you want out of your trip. Whether you're there for a week or a month, Australia is sure to leave an indelible mark on your traveller's soul. Australia also offers working holiday visas for many nations, check to see if you are eligible for an extended trip down under.
Is It Worth Going To Australia For Just One Week?
Of course, if you're strapped for time, even a week can give you a tantalising taste of what Australia has to offer. And trust me, once you've had a bite of the Aussie experience, you'll be coming back for seconds.
Is Australia Worth Visiting? 25 Reasons & Things To Do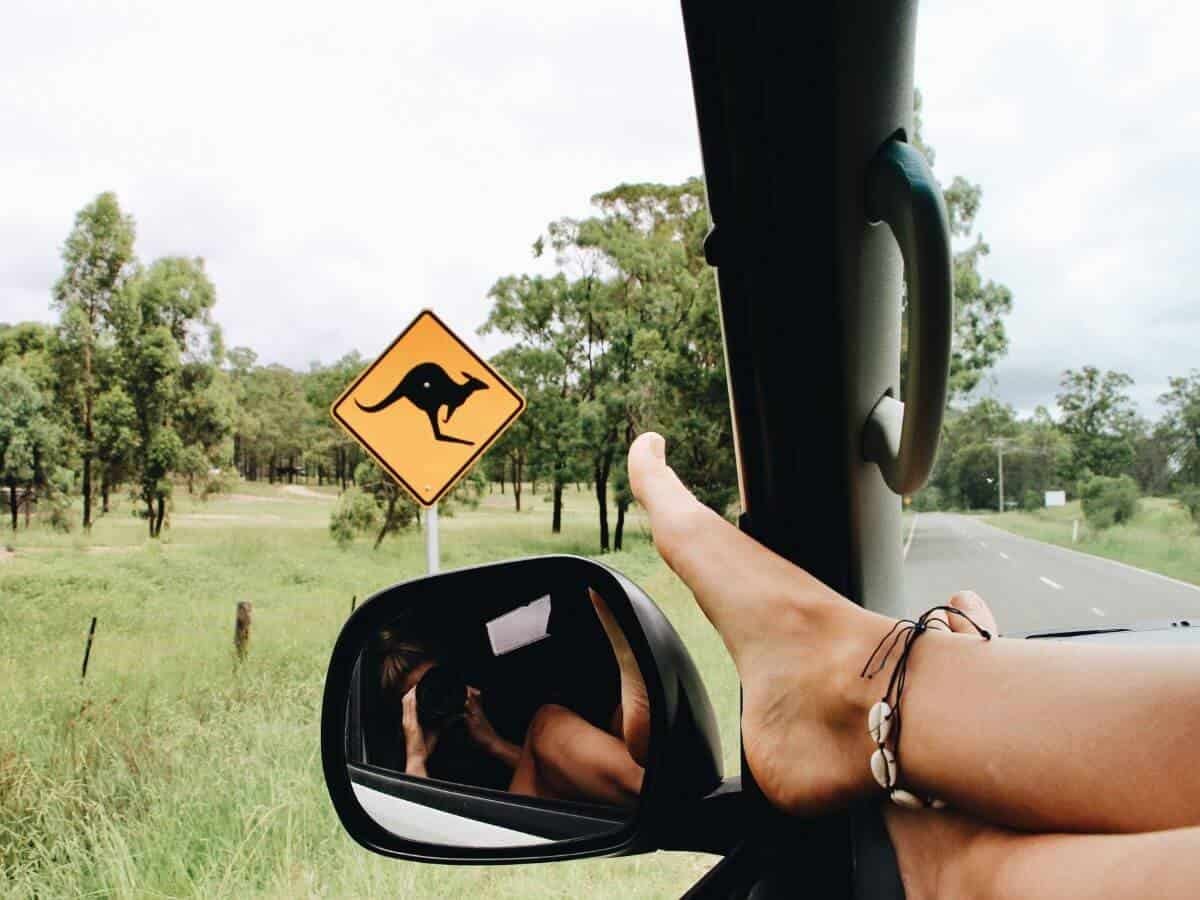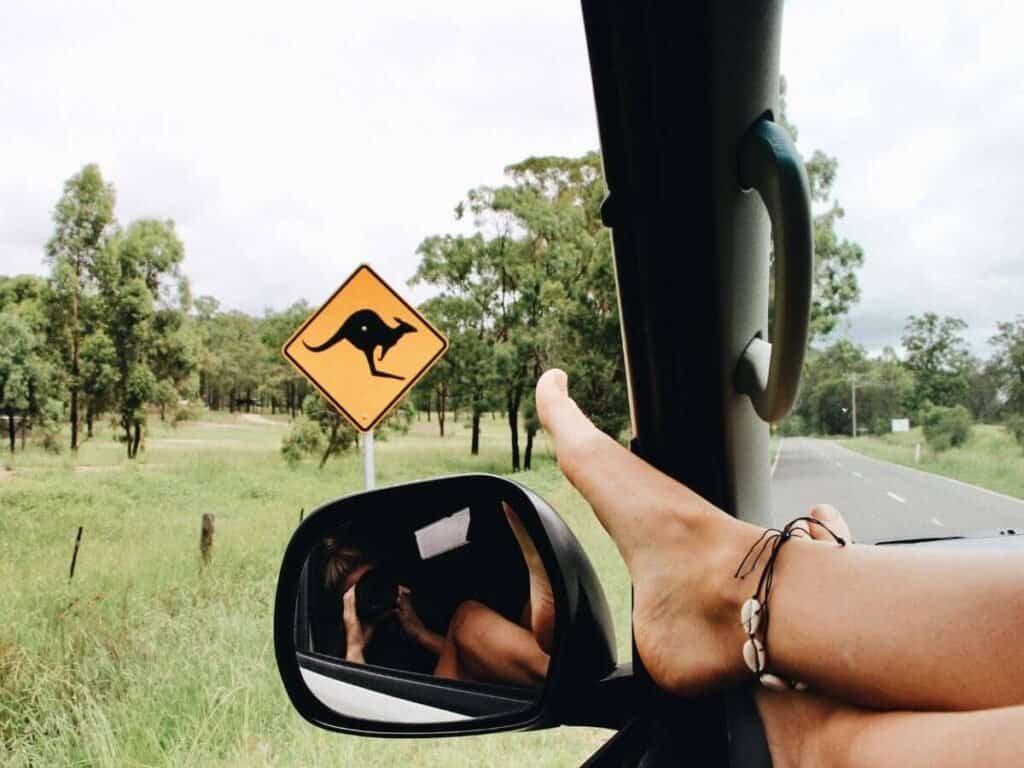 What Is Australia Known For?
Australia is known for so many things that it's hard to cram them all into one neat little package. But I'll give it a whirl! First off, Australia is known for its jaw-droppingly gorgeous landscapes. From the sun-kissed beaches of the Gold Coast, the vast, crimson plains of the Outback, to the lush rainforests in Queensland and the awe-inspiring Great Barrier Reef.
Then there's the wildlife! Kangaroos, koalas, and wombats! Australia is home to some of the most unique, and let's face it, downright adorable animals on the planet. And if like me, you have a thing for all things spooky, Australia is home to plenty of snakes, spiders and bats of all sizes.
Australians are known for their laid-back attitude, infectious sense of humour, and welcoming nature. You can't walk into a pub without making a new mate or two. They love a good 'barbie' (that's a barbecue, not the doll), and a game of footy, and they'll never turn down a chance to show off their beautiful country to visitors.
Australia is also famous for its iconic landmarks. The Sydney Opera House, the Harbour Bridge, Uluru – these are sights that will take your breath away and make for perfect Instagram-worthy shots.
Surf breaks and Aboriginal culture are a huge source of pride for Australia and let's not forget the food! Australia is a melting pot of cultures, and this is reflected in its cuisine. From succulent seafood to delectable desserts like Pavlova, and yes, even Vegemite, Australian food is as diverse as it is delicious.
Is Australia Worth Visiting? 25 Reasons & Things To Do
What Is The Best Time To Visit Australia?
The best time to visit Australia can very much depend on your itinerary. If you're a savvy traveller looking to get the most bang for your buck, the shoulder seasons of February to April and September to November are your best bet. Not only will you find cheaper flights, and milder weather but you'll also avoid the tourist rush.
Australia is a bit of a show-off with its two climates. The northern half is at its driest and most welcoming between April and September. You can bask in warm, sunny days as you explore the national parks and landscapes that look like they've been plucked straight out of a postcard.
If beach hopping is high on your agenda (and let's be honest, who wouldn't want to lounge on Australia's stunning beaches?), aim for the warmer months of September to April in New South Wales and southeast Queensland. Picture yourself riding the waves, sand beneath your toes, and the sun setting in the background. Sounds like paradise, doesn't it?
For the Red Centre and the Great Barrier Reef. The best time to visit these iconic landmarks? Mid-April to late August.
If you're looking to experience snow down under, head to the mountains of New South Wales and Victoria between June and August for your best chance of snow activities.
Is Australia Worth Visiting? 25 Reasons & Things To Do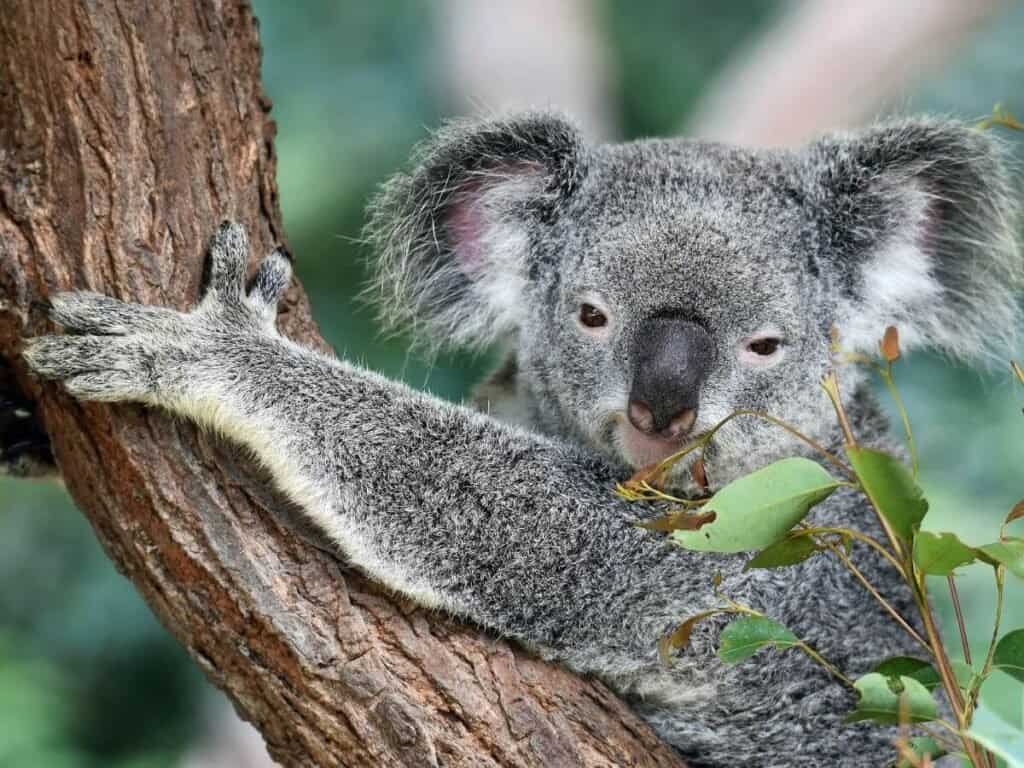 Is Australia Safe?
Australia is not just a safe place to visit. It's a place that wraps you up in its sun-kissed arms and says, "G'day mate! Welcome to a world of adventure!"
Let me put your mind at ease. Australia is a haven for travellers. Whether you're planning to study, work, live, or just kick back and enjoy the sights, you're in good hands Down Under.
What about crime? Let's be real, every place has its share of pickpockets and bag snatchers. But in Australia, these occurrences are mostly limited to larger cities and are relatively low compared to other countries. Just exercise the same common sense you would anywhere else in the world, and you'll be fine.
And ladies, if you're planning a solo trip, Australia is a dream destination for women travelling alone.
However, with unique dangers like bushfires, snakes, spiders and sharks, it is definitely advisable to be aware of your surroundings and take precautions where necessary.
Is Australia Worth Visiting? 25 Reasons & Things To Do
Reasons Not To Visit Australia
I see you've been browsing the darker corners of the internet and stumbled upon some "reasons not to visit Australia". Now, as your trusty travel confidante, it's my duty to set the record straight. So let's tackle these, shall we?
First up, we've got the "dangerous animals" trope. And sure, Australia does have its fair share of critters that can give you a fright. But here's the thing: Most Aussies go about their daily lives without so much as a glimpse of these creatures. In fact, you're more likely to encounter a kangaroo than a venomous snake or spider.
Next up, we have the "it's too expensive" argument. Now, I won't sugarcoat it: Australia isn't the cheapest place on the planet. But with a bit of savvy budgeting and planning, it's entirely possible to have an unforgettable Aussie adventure without breaking the bank.
Then there's the "it's too remote" claim. Well, I say, isn't that part of the charm? The chance to explore a land that's unlike any other, where ancient rainforests meet modern cities and the outback stretches as far as the eye can see. Sure, it might take a bit longer to get there, but trust me, it's worth every second.
And finally, we have the "only a few amazing places to see" statement. To which I say, "Are you kidding me?" From the Great Barrier Reef and the Sydney Opera House to Uluru and the Daintree Rainforest, Australia is bursting at the seams with incredible sights.
The Wrap-Up | Is Australia Worth Visiting?
And there you have it! We've journeyed together through the sun-drenched beaches, peeked into the nooks and crannies of the bustling cities, and yes, even braved the wide, wild expanse of the Outback. Now, you find yourself back here, staring at your screen, and wondering, "Is Australia really worth visiting?"
Well, let me let you in on a little secret: Australia isn't just worth visiting; it's the kind of place that gets under your skin, takes up residence in your heart, and refuses to leave. It's the land of 'no worries, mate', where every sunrise feels like a welcome and every sunset, an invitation to stay.
But don't just take my word for it. After all, what's life without a little adventure, right? So why not take the plunge and find out for yourself? I promise you won't be disappointed.
So pack your bags, buckle up, and get ready for the ride of your life. Because Australia isn't just a destination; it's an experience. And trust me, it's one you won't want to miss. So, is Australia worth visiting? You bet your kangaroo-loving, koala-cuddling, Vegemite-eating self it is!
So, what are you waiting for? Australia is calling. Are you ready to answer?