Ah Scotland, the land of castles, haggis, and kilts. Known for its lush green rolling hills, rugged coastline, and a multitude of lochs, Scotland is a beautiful country that attracts millions of tourists every year. If you're planning a trip to this beautiful part of the world, chances are one of the first questions that may pop into your head is "Does it snow in Scotland?"
Does It Snow In Scotland?
Scotland can have some harsh winters with temperatures dropping for days on end in more remote parts of the highlands, and yes – there's often plenty of snow! So what kind of snowy fun can you look forward to during a Scottish winter?
In this article, we will explain everything you need to know about Scotland's snowy landscape.
What Month Does It Snow In Scotland?
Snow in Scotland can occur at any time between November and April, with January and February being the coldest months. However, snowfall can be relatively unpredictable due to Scotland's maritime climate.
In Scotland, snow can start falling around early November, but the big snowfall is most likely to occur during the months of December, January and February. This is due to the moist air coming off the Atlantic bringing cold fronts that hit Scotland's highlands causing heavy snowfall. This can vary from year to year, however, as there are some winters when it does not snow at all.
When Does Winter Start In Scotland?
Winter in Scotland officially starts on December 1st and lasts until the end of February. However, as mentioned earlier, snowfall can occur as early as November and as late as April.
What Parts Of Scotland Get Snow?
Scotland can experience snow in various or all parts, the place most known for its significant snowfall is the Grampian Mountains. This range of mountains includes the Cairngorms National Park, The Nevis Range, Glencoe and Glenshee ski and snowboard areas, making it a popular destination for winter sports enthusiasts.
The place that generally receives the most snowfall in Scotland is the Cairngorms National Park, on average the Cairngorms statistically receives the most snowfall in the whole of the UK
Southern Uplands
While not as high as the Highlands or Grampian Mountains, the Southern Uplands in the south of Scotland still receive a fair amount of snowfall, especially in areas with higher elevations.
Central Lowlands
The central part of Scotland, including cities like Glasgow and Edinburgh, can also experience snowfall, although it is less frequent and typically not as heavy as in the mountainous regions
Hebrides
The Hebrides, which include the Inner and Outer Hebrides, experience occasional snowfall during the winter months. However, due to their coastal location and the influence of the Gulf Stream, the Hebrides generally have milder winters compared to mainland Scotland.
Orkney Islands
Located to the north of mainland Scotland, the Orkney Islands also experience snowfall during the winter months. Snow can be more frequent here than in the Hebrides, but the accumulation is usually not as heavy as in the Scottish Highlands.
Shetland Islands
The Shetland Islands, situated even further north of the Orkneys, also receive snow during the winter season. Due to their northerly latitude, the Shetland Islands can sometimes experience harsher winter conditions and heavier snowfall compared to the Hebrides and Orkney Islands.

In general, snowfall in these island groups is less predictable and consistent compared to mainland Scotland, particularly the mountainous regions.
Overall, snow in Scotland is more likely in the higher elevation areas. However, weather conditions can vary from year to year, and it's always best to check local forecasts before planning any trip or outdoor activities.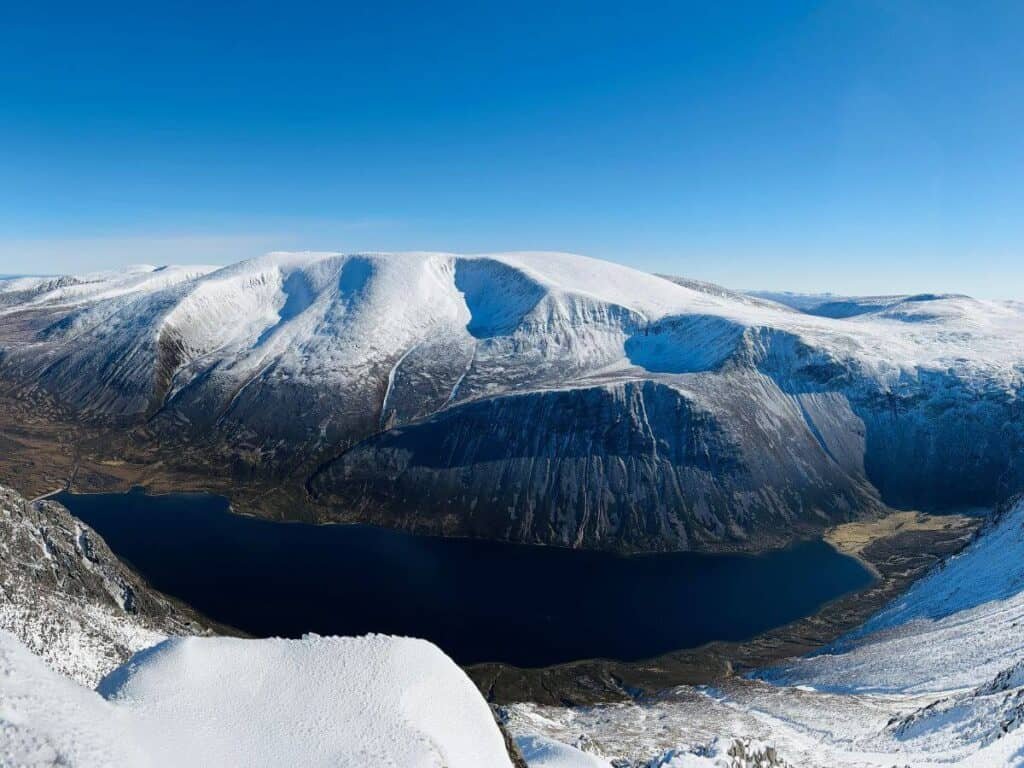 Does It Ever Snow In Glasgow?
Yes, it does! Although Glasgow tends to receive less snow than other areas of Scotland due to its low elevation and proximity to the coast, snowfall is not uncommon during the winter months. However, it is usually very short-lived as temperatures tend to be higher in Glasgow compared to other parts of Scotland.
That said, it can surprise even the best-equipped locals from time to time! It's always a good idea to check the latest forecast before heading out, so you'll know what kind of weather conditions you're likely to face. Additionally, it's important to be prepared with warm clothing and appropriate footwear to ensure you stay safe and comfortable throughout your travels.
Does It Snow In Edinburgh?
Yes, Edinburgh can receive snowfall during the winter months. The amount and frequency of snowfall can vary each year, with some years experiencing light snowfall and others having heavier snow events. Being a coastal city, Edinburgh can also experience warmer temperatures than inland areas. So, while the likelihood of snow occurring in Edinburgh is reasonably high, it may not always stick around for long!
What Are The Temperatures In Scotland During Winter?
During winter in Scotland, temperatures can vary depending on the location and weather conditions. On average, daytime temperatures range from 2°C to 6°C (36°F to 43°F), while nighttime temperatures can drop to around -1°C to 3°C (30°F to 37°F).
However, it's not uncommon for temperatures to fall below freezing, especially in more inland and elevated areas. Coastal regions tend to be slightly milder due to the influence of the Atlantic Ocean.
How Much Snow Settles?
The amount of snow that settles in Scotland during winter can vary significantly depending on the location, elevation, and weather conditions. In general, the Highlands and mountainous regions receive the most snow, with some areas getting up to 100 inches (2.5 meters) or more in a season.
In contrast, lower-lying areas and cities like Edinburgh and Glasgow typically see less snow accumulation, ranging from a few inches to a couple of feet (5-60 centimetres) throughout the winter season. However, these numbers can fluctuate each year.
What Should I Pack For A Winter Trip To Scotland?
For a winter break in Scotland, it's essential to pack warm and waterproof clothing to stay comfortable in the cold and unpredictable weather. Here's a list of items you should consider packing:
Warm clothing: Thermal or woollen base layers, long-sleeve shirts, sweaters, and fleece jackets.
Outerwear: A waterproof and windproof jacket or coat, preferably with a hood.
Bottoms: Waterproof trousers or pants, thermal leggings or tights, and jeans.
Footwear: Waterproof and insulated boots with good grip for icy or snowy conditions. Pack warm socks, preferably made of wool, thermal, or wicking material.
Accessories: Hats, gloves, scarves, and buffs to protect your extremities from the cold.
Layers: Bring extra layers to add or remove according to the weather and indoor heating.
Umbrella: A compact umbrella for unexpected rain or snow showers.
Bag: A waterproof backpack or daypack for carrying essentials while exploring.
Travel essentials: Adapters for electronic devices, toiletries, medications, and any necessary travel documents.
Remember that the weather in Scotland can be unpredictable, so it's best to be prepared for various conditions. Dressing in layers will help you stay comfortable and adapt to changing temperatures throughout the day.
How Easy Is It To Get Around In Scotland During Winter?
Travelling around Scotland during winter can be both easy and challenging, depending on the weather conditions and your choice of transportation. Here are a few points to consider when planning your trip:
Weather conditions: Snowfall, ice, and freezing temperatures are common, particularly in the Highlands and more remote areas. This can cause road closures, delays, and cancellations for public transportation.
Public transportation: Trains and buses operate throughout the country, although services may be reduced or delayed due to adverse weather conditions. Major cities like Edinburgh and Glasgow have extensive public transport networks that work reliably even during winter months. It's essential to check schedules and plan your journey in advance, especially if you're heading to more remote areas.
Driving: Renting a car is a popular option for exploring Scotland, but driving in winter can be challenging due to icy roads and reduced visibility. If you choose to drive, make sure you're comfortable with winter driving conditions, have a suitable vehicle with winter tires and snow chains if necessary, and keep up-to-date with local weather forecasts.
Ferries: Ferries connect mainland Scotland with its many islands, but services may be disrupted or cancelled due to adverse weather conditions. It's essential to check ferry schedules and plan accordingly.
While it's possible to get around Scotland during winter, it's essential to plan ahead and be prepared for potential disruptions.
What Are The Daylight Hours In Scotland During Winter?
During winter, Scotland experiences shorter daylight hours due to its northern latitude. In the winter months, particularly December and January, daylight hours can be pretty limited.
In December, around the time of the winter solstice (usually December 21st or 22nd), daylight hours are at their shortest. Sunrise can be as late as 8:45 am, and sunset can occur as early as 3:30 pm, providing approximately 6 hours and 45 minutes of daylight.
As you move into January and February, daylight hours gradually increase. By the end of February, you can expect around 10 hours of daylight, with sunrise occurring around 7:15 am and sunset around 5:15 pm.
These times may vary slightly depending on your exact location in Scotland. Northern areas will generally experience even shorter daylight hours, while southern regions may have slightly longer days. To get a more accurate idea of daylight hours during your trip, you can use online tools like sunrise-sunset calculators for specific dates and locations.
When Is The Skiing And Snowboarding Season In Scotland?
The skiing and snowboarding season in Scotland typically runs from December to April, depending on snow conditions and weather. The best time for skiing and snowboarding is usually between January and March when snowfall is most consistent and the ski resorts are fully operational.
Keep in mind that the weather in Scotland can be unpredictable, and snow conditions can change rapidly. It's always a good idea to monitor the weather forecast and resort updates regularly to ensure favourable conditions for skiing and snowboarding.

We experienced an unusual winter season in Scotland and only had a handful of slope days over all of January and February, keeping an eye on conditions is essential in this exceptionally unpredictable part of the world.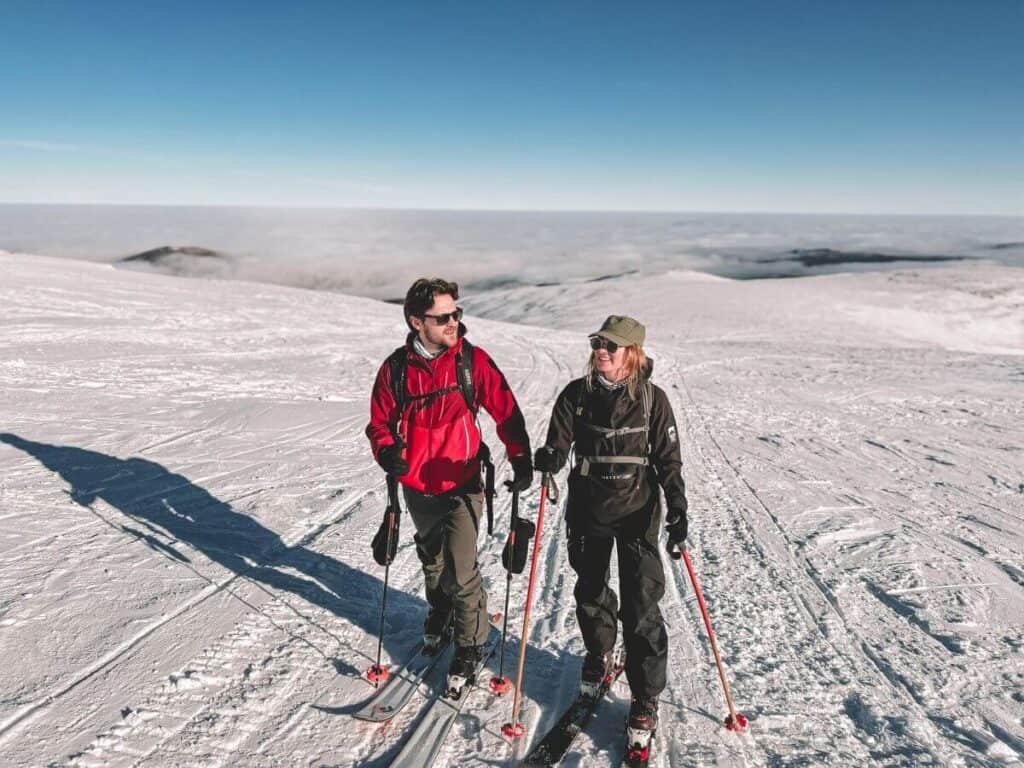 Where Are The Ski Resorts In Scotland?
Scotland is home to five main ski resorts, each offering a unique experience for skiers and snowboarders. Here's a brief overview of their locations:
Cairngorm Mountain: Located in the eastern Highlands within Cairngorms National Park, this resort is near the town of Aviemore. It's one of the most popular ski resorts in Scotland and boasts the UK's highest funicular railway.

Glencoe Mountain: Situated in the West Highlands, Glencoe Mountain Resort is about 26 miles south of Fort William. Offering stunning views and a range of slopes, it's the oldest ski resort in Scotland and a favorite among skiers and snowboarders.

Glenshee: Found in the eastern Highlands, Glenshee Ski Centre is between Blairgowrie and Braemar. With 22 lifts and 36 runs, it's the largest ski resort in Scotland, providing diverse terrain for all skill levels.

Nevis Range: Nestled in the West Highlands near Fort William, Nevis Range Mountain Experience offers skiing and snowboarding on Aonach Mor, the eighth-highest mountain in the UK. The resort features a gondola system that transports visitors up the mountain for easier access to the slopes.

The Lecht: Located in the eastern Highlands within the Cairngorms National Park, The Lecht Ski Centre is close to the towns of Tomintoul and Strathdon. It's particularly well-suited for families and beginners, with a range of gentle slopes and facilities for learning.

Each resort provides a distinct atmosphere and varied skiing or snowboarding experiences, making Scotland an excellent destination for winter sports enthusiasts. If you're looking at dipping your toe into the water of Off-Piste Skiing, check out our thorough guide.
Is Scotland Expensive To Visit?
The cost of visiting Scotland can vary depending on factors such as your travel style, accommodation preferences, and activities. While it's not considered the cheapest European destination, you can still enjoy a trip to Scotland without breaking the bank by following some budget-friendly tips. Here's a general overview of expenses and some money-saving suggestions:
Accommodation
Accommodation costs in Scotland can range from budget-friendly hostels and guesthouses to luxurious hotels and castles. On average, a mid-range hotel may cost around £80-£120 per night, while budget options like hostels start at £20-£30 per night. To save on accommodation, consider booking in advance, staying in smaller towns or cities, or opting for self-catering apartments.
Food
Eating out in Scotland can be moderately expensive, with a meal at a mid-range restaurant costing around £15-£25 per person. However, you can save money by cooking your meals, eating at pubs or cafes, or trying local street food. Don't forget to try some traditional Scottish dishes like haggis, neeps and tatties, or Cullen skink!
Transportation
Public transportation in Scotland is reliable and relatively affordable, with buses and trains connecting major cities and towns. For more flexibility, you can rent a car, but remember to factor in fuel costs and potential winter driving conditions. To save on transportation, consider purchasing rail passes, using buses for long distances, or booking train tickets in advance.
Attractions And Activities
Scotland offers a wide range of attractions and activities, many of which are free or low-cost. Explore historic cities like Edinburgh and Glasgow, visit museums and galleries, or enjoy the stunning natural beauty of the Highlands and islands. For paid attractions, check if there are any discounts or combination tickets available.
Scotland can be moderately expensive to visit, there are numerous ways to save money and enjoy your trip on a budget. With some planning and savvy spending decisions, you can experience the beauty and culture of Scotland without breaking the bank.
How Much Does A Ski Pass Cost In Scotland?
Ski lift pass prices in Scotland can vary depending on the resort, duration, and age group. While it's essential to check each resort's website for the most up-to-date pricing, you're looking at between £30-£40 for an adult day pass.
Here's a general idea of what you might expect for adult day passes at the five main Scottish ski resorts:
Cairngorm Mountain: Approximately £37-£40 for a full-day adult pass.
Glencoe Mountain: Around £30-£35 for a full-day adult pass.
Glenshee: Approximately £32-£36 for a full-day adult pass.
Nevis Range: Around £35-£39.50 for a full-day adult pass.
The Lecht: Approximately £30-£34 for a full-day adult pass.
Please note that these prices may vary depending on the season, special offers, or discounts. Some resorts offer half-day, multi-day, or season passes at reduced rates. Additionally, there may be discounts for children, students, and seniors.
To get the most accurate and current pricing information, visit the individual resort websites or contact their customer service teams.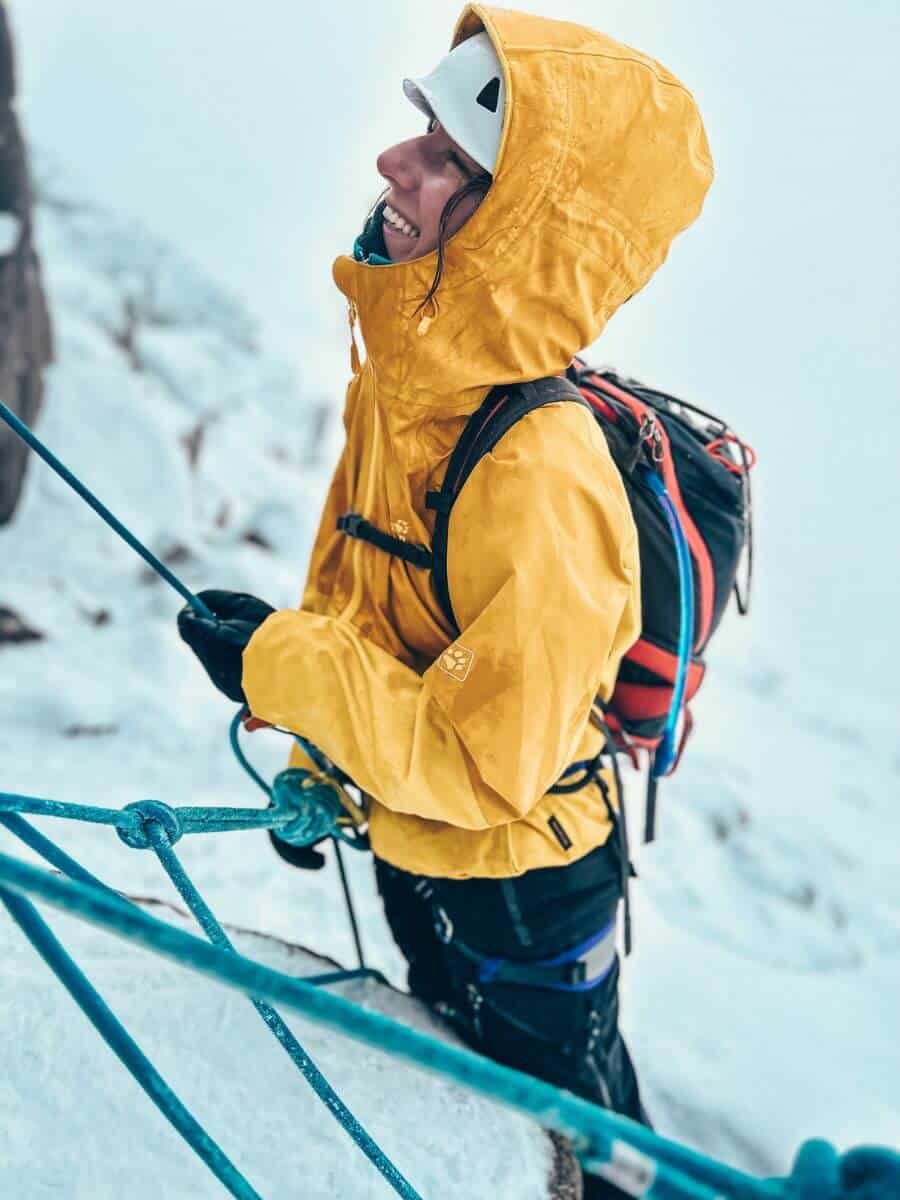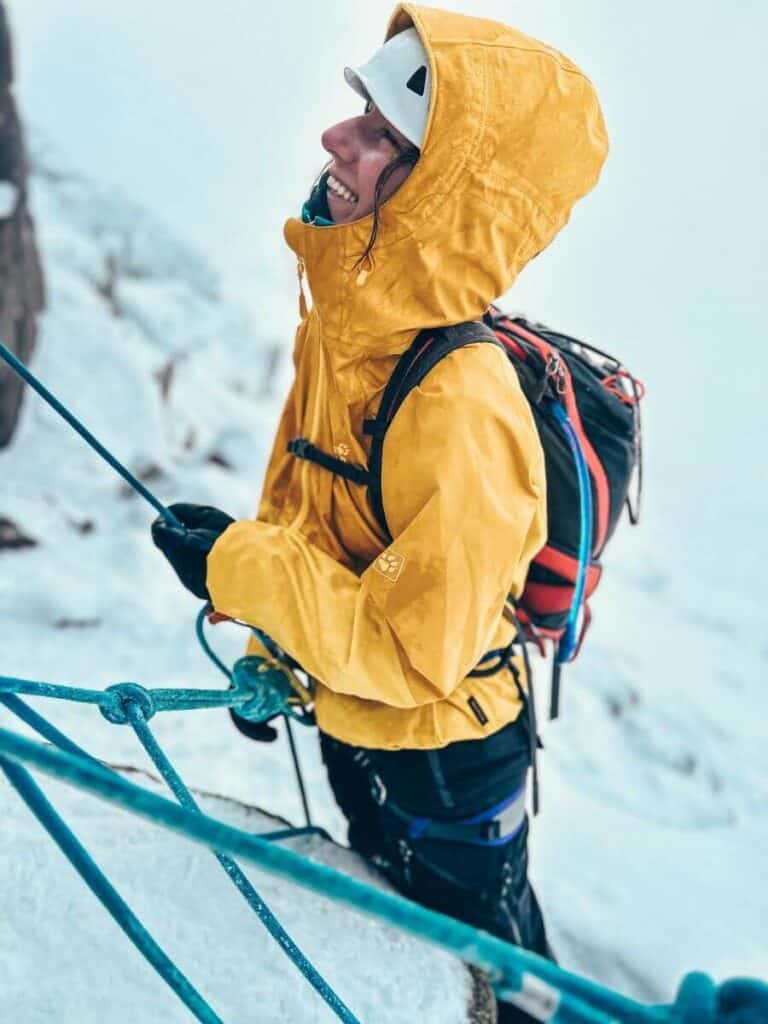 Can I Go Climbing Or Mountaineering During Winter In Scotland?
​​Yes, you can definitely go climbing or mountaineering in Scotland during the winter months. In fact, winter climbing in Scotland is highly regarded among outdoor enthusiasts worldwide. The rugged terrain, snow-covered peaks, and icy cliffs provide unique and challenging experiences for climbers and mountaineers.
Some popular winter climbing and mountaineering destinations in Scotland include:
Ben Nevis
The highest mountain in the UK, Ben Nevis offers a variety of routes suitable for both beginner and experienced climbers. Its North Face is particularly famous for its ice-climbing routes.
Glencoe
This region boasts several iconic mountains, such as Buachaille Etive Mòr and Bidean nam Bian, providing excellent winter climbing and mountaineering opportunities.
Cairngorms
The Cairngorms National Park offers a vast range of climbing options, including classic winter routes on mountains like Cairn Gorm, Ben Macdui, and Lochnagar.
Isle of Skye
The Cuillin Ridge on the Isle of Skye is another popular destination for winter climbing, with its dramatic rocky peaks and challenging routes.

While winter climbing and mountaineering in Scotland can be a thrilling experience, it's essential to remember that it also comes with increased risks due to harsh weather conditions, shorter daylight hours, and the potential for avalanches. To ensure a safe and enjoyable adventure, consider the following:
Check weather forecasts and avalanche reports before heading out.
Ensure you have the appropriate skills, experience, and equipment for the chosen route.
Dress in warm, waterproof layers, and wear suitable footwear.
Carry essential safety equipment, such as an ice axe, crampons, and a headlamp.
Consider hiring a local guide or joining a guided tour if you're new to winter climbing or unfamiliar with the area.
With the right preparation and precautions, winter climbing and mountaineering in Scotland can be an unforgettable and rewarding experience. If you're looking for a local guide, our favourite is Gritstone Mountaineering.
The Wrap-Up | Does It Snow In Scotland?
Scottish winters are magical, and the snow-covered mountains are a sight to behold. With the snow comes fun and adventure, but it's always essential to be prepared for Scotland's unpredictable weather.
So next time you're planning your trip, don't overlook Scotland's winter season and all the beautiful sights and activities it has to offer. Remember, Scotland is always worth a visit, no matter the weather.