Wondering If Scotland Is Worth Visiting?
We've got the details!
If you're asking yourself "Is Scotland worth visiting?", then take a peek at our in-depth guide about this often overlooked, but insanely beautiful country.
Scotland is home to stunning landscapes, delicious cuisine, fascinating culture, and friendly locals that will make your holiday an unforgettable experience.
You'll find a variety of activities to enjoy in Scotland such as skiing, hiking, city-touring, exploring castles and more – so why not explore the land of haggis and whisky?!
Is It Worth It To Go To Scotland?
Oh, absolutely! Scotland is a treasure trove of experiences just waiting to be discovered. It's about more than just the kilts and bagpipes or even the iconic Edinburgh Castle. There's so much more to this country that makes it worth the trip.
For starters, the dramatic landscapes are a sight to behold. Imagine standing atop a rugged mountain, looking down at the lush green valleys and serene lochs – it's like stepping into a painting. And if you're a fan of wildlife, Scotland is your paradise, with an array of animals from red deer to puffins calling this place home.
But it's not just nature that makes Scotland shine. The architecture is quite unique, from ancient castles to modern marvels. History buffs will have a field day exploring the rich past of this nation.
And let's not forget the activities. Whether you're into hiking, golfing, whisky tasting, or even monster hunting (ahem, Loch Ness), Scotland has you covered.
"But isn't Scotland expensive?" Well, it's true that at peak times accommodation can be pricey and some places, like Edinburgh Castle, do charge an entry fee. But many museums are free to enter, and the priceless experience of soaking in the Scottish culture? Well, that's free too.
Outdoor activities such as hiking are also free and a great way to explore the wilderness of Scotland.
So, is Scotland worth visiting? In my book, it's a resounding yes! But don't just take my word for it. Pack your bags, catch a flight, and experience Scotland for yourself. Trust me, you won't regret it.
How Many Days Should I Visit Scotland?
The amount of time you should spend in Scotland really depends on your own individual preferences and what type of experience you're looking for.
If you're just passing through or short on time, a three-day stay may be enough to take in a few highlights of the country, but if you want to explore further off the beaten path, plan to stay a week or longer. Two weeks would be the optimum amount of time to fit in a good selection of Scottish scenes, activities and culture.
In three days, a city break in Glasgow or Edinburgh with a quick stop off at a nearby loch and castle could easily be achieved. A quick fire around the NC500 can be done in as little as five days, although we advise giving this route at least ten days to fully experience it.
However, if you're like us and you want to sink your teeth into the full Scottish experience, then you're going to need more time. To explore the Highlands, visit a couple of islands (We highly recommend the Isle of Skye), take a whisky tour, and really immerse yourself in the culture, you're looking at around 10 to 14 days.
Of course, the more time you can spare, the better. Because let's face it, once you've seen the breathtaking landscapes of Scotland, tasted haggis, thrown some stones in Loch Ness hoping to wake up Nessie, and listened to the haunting tunes of a bagpipe, you'll be hooked. And leaving will be the last thing you'll want to do.
So, whether you have a few days or a couple of weeks, make sure to pack them full of unforgettable Scottish adventures. After all, Scotland is not just a destination, it's an experience!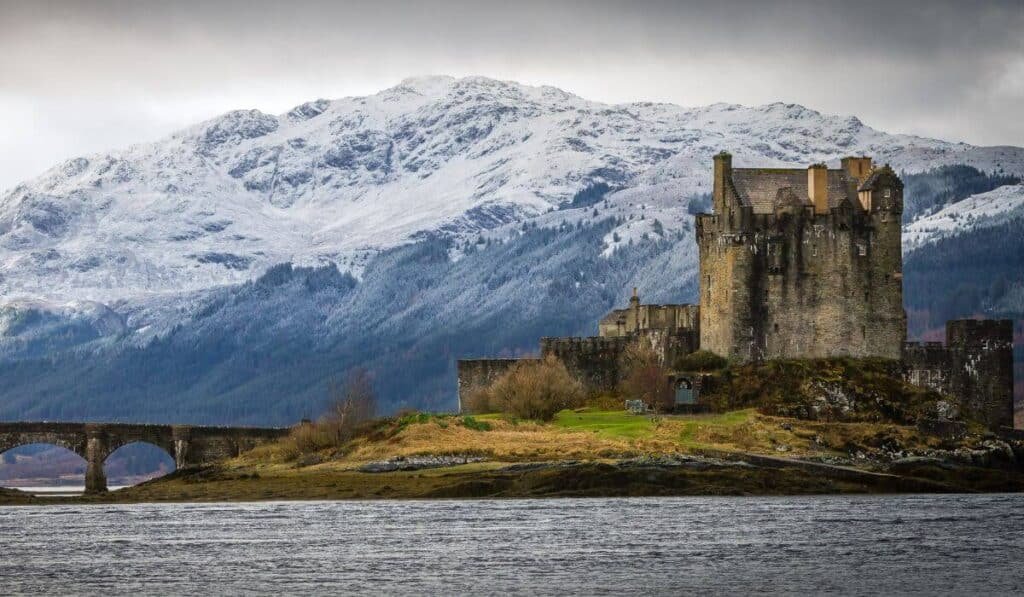 Why You'd Be Mad Not To Visit Scotland
Is there any reason not to want to visit Scotland? I'm struggling to think of one. Scotland, with its stunning landscapes, rich history, and vibrant culture, is a destination that should be on everyone's bucket list.
Why, you ask? Let's start with the natural beauty. From the rugged Highlands to the serene lochs and the dramatic coastlines, Scotland is a treat for the eyes. Whether you're an outdoor enthusiast or a city slicker, the breathtaking views are sure to leave you spellbound.
And then there's the history. Scotland's past is as varied and colourful as a tartan pattern. Every castle, every stone, every street has a story to tell. Walking through the country is like stepping back in time.
But it's not just about the past. Scotland is very much alive and kicking. The cities, particularly Edinburgh and Glasgow, are buzzing with energy, offering everything from world-class dining to a thriving arts scene.
So, why wouldn't you want to visit Scotland? Perhaps you're worried about the weather? Sure, it can be unpredictable, but that's all part of the charm. And besides, a bit of rain is a small price to pay for the chance to experience all that Scotland has to offer.
Besides, without the clouds and rain, you won't get those moody vibes which create the dramatic scenes that Scotland is famous for.
Scotland is a great place to visit and you should decide if the pros outweigh the cons for your ideal trip. Give yourself enough time to really explore and make sure you bring plenty of rain gear! You won't regret it.
The Best Time To Visit Scotland
The best time to visit Scotland depends on your activities, but overall we found September to be an all round winner. Travelling to Scotland outside of the summer months means fewer tourists, less midges, warmer water and often dryer days than in winter.
The most popular time to visit Scotland is during the summer months, from May to September. This period offers the most sunlight and the warmest weather, which is ideal for exploring the stunning landscapes of the Highlands or taking a leisurely stroll through the bustling streets of Edinburgh or Glasgow.
However, if you're not a fan of crowds, you might want to consider visiting in May, June, or September. These months still offer plenty of sunshine but without the throngs of tourists that descend on Scotland during the peak of summer. Plus, you'll have a better chance of snagging a good deal on accommodation and flights.
Spring is a beautiful time to visit, with wildflowers blooming and lambs frolicking in the fields. Autumn, on the other hand, is a riot of colours, with the trees turning a vibrant shade of orange and red.
You may be wondering, is Scotland worth visiting during winter? Winter certainly has its charm, especially if you're lucky enough to witness a snow-covered castle or enjoy a cosy night by the fireplace in a traditional Scottish pub.
If winter activities are on your list and you'd love to see what a ski or snowboard adventure would be like in Scotland, then head to the Scottish Highlands between December and April. Keep an eye on local forecasts to see how their snow season is looking.
In other words, there's never really a bad time to visit Scotland. It all depends on what you're looking for in your trip. So, whether you're after sunny skies, fewer crowds, or the chance to see Scotland in a different light, there's a season for you.
Is It Better To Visit Ireland Or Scotland?
If you're torn between visiting Ireland or Scotland, let me tell you – you're not alone. Both countries boast stunning landscapes, rich histories, and vibrant cultures. But, if we have to pick one, let's delve into what makes each of these destinations uniquely appealing.
Scotland tends to win the day if your heart beats faster at the sight of dramatic landscapes. We're talking jaw-dropping mountains, deep blue lochs, and wild coastlines that look like they've been ripped from the pages of a fantasy novel. Plus, Scotland's historical sites are truly incredible, from the ancient Edinburgh Castle to the mysterious standing stones on the Isle of Lewis.
However, while Scotland might have the edge in natural beauty, Ireland is no slouch. Its rolling green hills, rugged cliffs, and quaint rural villages are a sight to behold. Plus, Ireland's weather is generally more temperate, making it a good choice for those who aren't fans of Scotland's more extreme climate.
Then there's the matter of culture. Ireland is renowned for its friendly locals, lively music scene, and of course, its pubs. If you're looking for a place where you can enjoy a pint of Guinness while tapping your feet to a traditional Irish jig, then Ireland is the place for you.
Scotland offers a unique blend of old and new, where traditions like bagpipe playing and Highland games coexist with modern festivals and cutting-edge design.
For adventure sports, Scotland is the place to go for all things mountain related. Hiking, climbing, mountaineering, skiing and snowboarding are all possible in the Scottish Highlands. And while not common knowledge to those outside of the surfing community, Ireland is actually home to some of the most sought after surf beaches in the world.
Whether you choose Ireland or Scotland really depends on what you're after. Want dramatic landscapes and a taste of the Highlands? Choose Scotland. Prefer a warmer climate and a cultural experience steeped in music and merriment? Ireland's your best bet.
But let's be honest here, both countries are fantastic in their own right. So why not toss a coin, pack your bags, and discover the charm of these Celtic lands for yourself?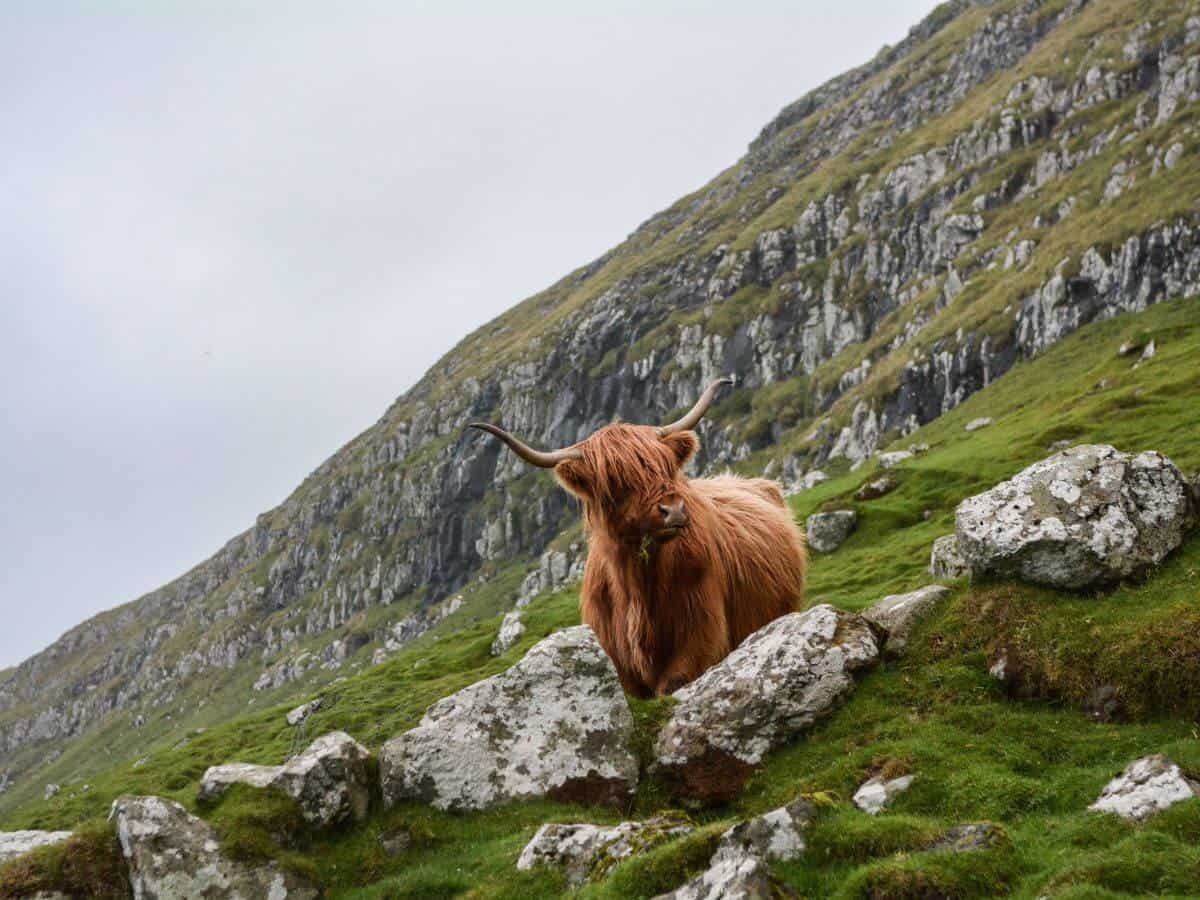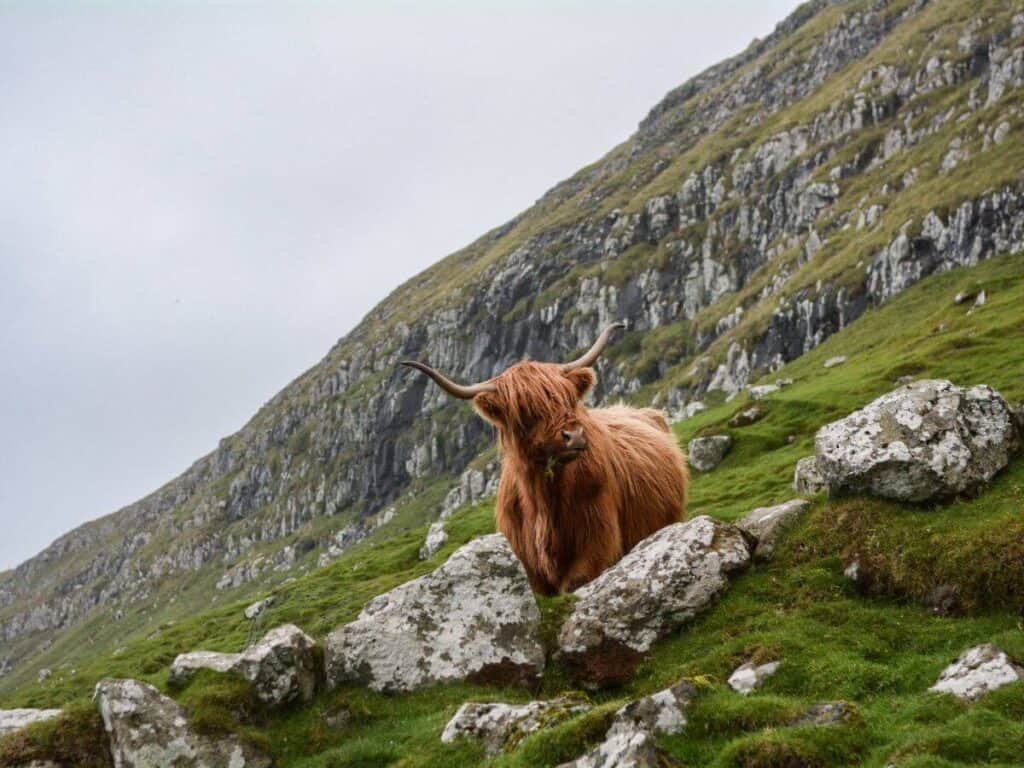 Things To Do In Scotland | 17 Activities For Adventurers
1. Hiking And Munro Bagging In Scotland
Is Scotland worth visiting for hikers and what is Munro bagging? Well, Munro bagging is a uniquely Scottish pastime that involves climbing all the mountains in Scotland that are over 3,000 feet, also known as Munros. There are 282 of these bad boys, ranging from the towering Ben Nevis to the more modest Beinn Teallach.
Now, don't let the number intimidate you. You don't have to climb all 282 Munros to be a Munro bagger. Even one counts! Plus, there are options suitable for beginners as well as seasoned mountaineers. So, whether you're a newbie hiker or a veteran peak-bagger, there's a Munro with your name on it.
What makes Munro bagging so special, though, isn't just the physical challenge. It's the chance to immerse yourself in Scotland's breathtaking landscapes. Think rolling green hills, serene lochs, and panoramic views that'll make all the huffing and puffing worthwhile.
Of course, like any outdoor activity, safety is paramount. The best time to embark on your Munro bagging adventure is between April and October when the weather conditions are generally safer. Make sure to pack the right gear, check the weather forecast, and let someone know your plans before you set off.
Hiking and Munro bagging in Scotland is more than just a sport. It's a journey into the wild heart of Scotland, an opportunity to test your limits, and a chance to see the world from a whole new perspective.
So is Scotland worth visiting for hikers? With 282 peaks over 3,000 feet and an even bigger selection of smaller peaks, forest walks and coastal paths, Scotland is a dream come true for most hikers.
2. Skiing, Snowboarding And Ski Touring In Scotland
Is Scotland worth visiting for winter sports? Scotland might not be the first place that comes to mind when you think of winter sports, but let me tell you – it's an undiscovered gem. With its five ski resorts and vast wilderness, Scotland offers a unique and exhilarating experience for skiing, snowboarding, and ski touring enthusiasts.
Scotland's ski resorts, namely Glencoe Mountain, Glenshee Ski Centre, Nevis Range, CairnGorm Mountain, and Lecht 2090, provide a range of pistes catering to beginners and advanced skiers and snowboarders alike. You'll find everything from gentle slopes for newbies to challenging off-piste areas for the more daring.
The best part? You'll be carving your way down the slopes surrounded by Scotland's stunningly rugged landscapes. The season typically runs from December to April, depending on snowfall.
For those seeking a more adventurous and less travelled path, ski touring in Scotland is a fantastic option. This involves using special bindings that allow you to walk uphill with your skis on, then locking the heel down to ski off-piste on the way down.
It's a great way to explore the Scottish backcountry and enjoy the tranquillity of the mountains away from the usual ski runs. But remember, it requires expert skiing level, a good level of fitness, appropriate equipment, and awareness of avalanche risks.
Whether you're swooshing down groomed slopes, mastering your first snowboard trick, or forging your own path through untouched snow, Scotland delivers a winter sports experience unlike any other. Just don't forget to take a moment between runs to soak up those breathtaking Highland views!
3. Mountaineering In The Scottish Peaks
If you're looking for a thrilling outdoor adventure, mountaineering in Scotland is just the ticket. Scotland offers a unique and challenging environment that attracts mountaineers from around the world.
If you're new to mountaineering, we highly advise you to take a course with a reputable guide. These courses can help you learn essential skills like navigation, rope work, winter skills, and avalanche awareness, ensuring you can enjoy your adventures safely.
Established in 1889, the Scottish Mountaineering Club has been at the forefront of climbing and mountaineering in Scotland for over a century. Joining the club can be a great way to meet like-minded people and gain access to a wealth of knowledge and experience.
While mountaineering in Scotland can be enjoyed year-round, each season offers a different experience. Summer provides long daylight hours and generally, milder weather, while winter brings the challenge (and thrill) of snow-covered peaks and icy conditions. Who doesn't love to carry around an ice axe like a badass?
4. Wild Camping And The Outdoor Access Code Scotland
Imagine setting up your tent amidst stunning landscapes, under a sky full of stars, with the sounds of nature as your lullaby. Sounds dreamy, right? Well, it's not just a dream; in Scotland, it's a reality thanks to the Scottish Outdoor Access Code.
The Scottish Outdoor Access Code is a unique piece of legislation that allows people to access most land and inland water in Scotland for recreational and educational purposes. This means you can camp virtually anywhere you like, as long as you follow the code's guidelines and respect the environment.
Wild camping, is defined by the Access Code as lightweight camping by small numbers of people staying no more than two or three nights in any one place. It's an incredible way to connect with Scotland's natural beauty, but it also comes with a responsibility to leave no trace.
Here's what you need to remember while wild camping in Scotland:
Respect the environment: Don't litter, disturb wildlife, or damage vegetation. Take all your rubbish with you and leave your campsite as you found it.
Be considerate: Avoid camping in enclosed fields of crops or farm animals and keep a reasonable distance from houses or buildings.
Plan ahead and be prepared: Scotland's weather can be unpredictable, so pack waterproof clothing, a good tent, and enough food and water.
Remember, the freedom to wild camp comes with a duty to respect Scotland's spectacular landscapes. So, pack your tent, respect the access rights, and get ready for an unforgettable adventure in the great Scottish outdoors. Happy camping!
5. Vanlife In Scotland | The Ultimate Road Trip Adventure
Scotland has one of the most scenic drives in the world – the North Coast 500. This 516-mile route loops around the northern coast, offering breathtaking views of rugged mountains, white sandy beaches, and majestic castles. It's no wonder many vanlifers are drawn to this epic journey.
But the fun doesn't stop there. From the enchanting Isle of Skye to the vibrant city of Edinburgh, there are countless places to explore in your home-on-wheels. And thanks to Scotland's progressive access rights, you can find campsites and parkups in many areas, giving you the freedom to wake up to a new spectacular view every morning.
Of course, Vanlife in Scotland isn't always a fairy tale. The weather can be unpredictable, so be prepared for everything from glorious sunshine to sudden downpours.
Additionally, the Scots who are embracing Vanlife are not just holidaymakers but a growing community of individuals opting for a simpler, nomadic lifestyle. They've swapped bricks and mortar for life on the open road, seeking a deeper connection with nature and a break from the hustle and bustle of conventional living.
Vanlife in Scotland offers a unique blend of freedom, adventure, and simplicity. Whether you're chasing sunsets on the coastline, stargazing in the Highlands, or exploring historic cities, Scotland is a vanlife destination that will steal your heart.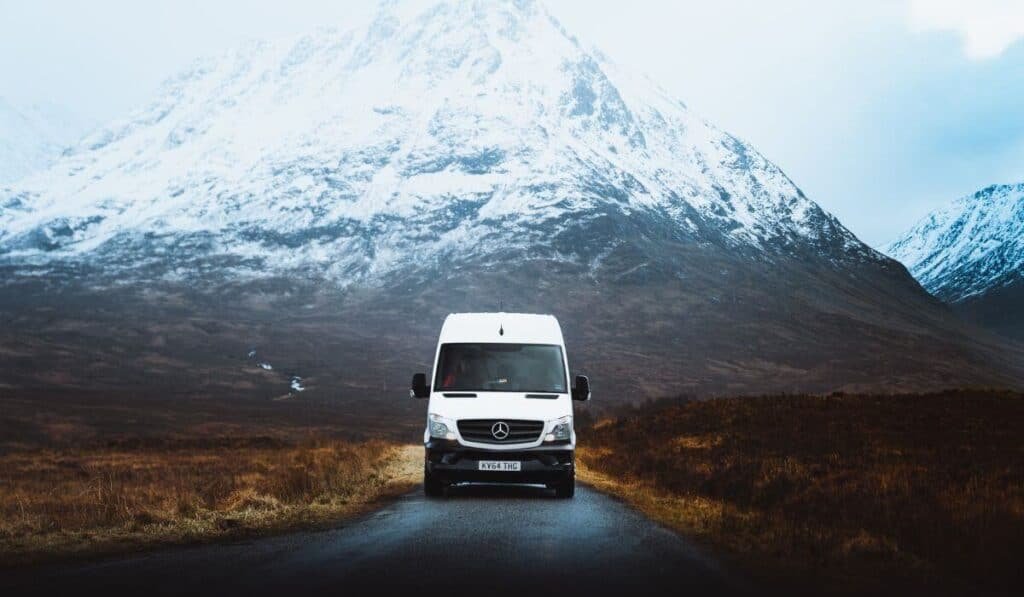 6. The Castles Of Scotland | Step Back In Time
The castles of Scotland, each one a page from a fairy tale, are steeped in history and surrounded by breathtaking landscapes. They are a testament to Scotland's rich heritage, and exploring them is like stepping back in time.
Let's start with Edinburgh Castle, perched atop an ancient volcano in the heart of the city. This castle isn't just famous in Scotland; it's renowned worldwide for its historical significance and architectural grandeur. It houses the Scottish Crown Jewels and offers panoramic views of Edinburgh that are simply unbeatable.
Next up is Stirling Castle, one of the largest and most historically important castles, both architecturally and historically. Once the residence of Scottish kings and queens, including Mary Queen of Scots, it stands as a symbol of Scottish independence and spirit.
Then there's Eilean Donan, arguably one of the most photographed castles in Scotland. Situated on a small tidal island, this iconic castle offers a dramatic backdrop where three sea lochs meet.
In the northeastern part of Scotland lies Balmoral Castle, the Scottish holiday home to the Royal Family. Its grandeur and vast estate make it a spectacle worth witnessing.
The list goes on with hundreds more, each with its own unique story and charm. From the romantic ruins of Dunnotar Castle to the medieval stronghold of Blackness Castle and the majestic Glamis Castle with over 600 years of history, believed to have inspired Shakespeare's Macbeth.
Visiting these castles is not just about admiring the architecture; it's about immersing yourself in the tales of battles, romance, treachery, and bravery that they've witnessed over the centuries.
So, whether you're a history buff, an architecture enthusiast, or just someone who loves a good story, Scotland's castles are waiting to sweep you off your feet.
7. Edinburgh | Visit The Scottish Capital
Edinburgh, without a doubt, steals the crown as our top-loved city in the UK! We're absolutely smitten by its hauntingly beautiful gothic architecture that whispers tales of a dark and intriguing past.
But it's not all stone and shadow – the city's abundant green spaces are a breath of fresh air, literally! And let's not even get started on the gastronomic adventures awaiting you here. From sizzling haggis to the smoothest Scotch whiskies, Edinburgh's food and drink experiences are nothing short of a culinary extravaganza.
This city is renowned for its festivals that fill the streets with music, laughter, and an infectious energy you can't help but be swept up in. Ever heard of the famous Edinburgh Fringe? Oh, it's just the world's largest arts festival!
And if you're one for exploring, you're in for a treat. The city centre is a World Heritage site (yes, you read that right!), where every cobblestone street and gothic building has a story to tell. You could take a leisurely stroll along the Royal Mile, bask in the grandeur of Edinburgh Castle, or get lost in the countless exhibits of the National Museum of Scotland.
For those who love nature, Arthur's Seat offers a slice of wilderness right in the city's heart. And the Royal Botanic Garden is a green oasis that'll make you forget you're in a bustling city.
If you're feeling adventurous, climb up Calton Hill for a panoramic view of the city that will leave you breathless. And while you're at it, don't forget to check out the Palace of Holyroodhouse and the Scottish Parliament.
So, what are you waiting for? Start planning your trip to Edinburgh, a city that's a delightful mix of the old and the new, the traditional and the unconventional, the tranquil and the dynamic.
8. Visit The Lochs Of Scotland
Ahh, the lochs of Scotland! They're the sparkling jewels in Scotland's crown, wouldn't you agree? There are over 30,000 stunning bodies of water, each with its own unique charm. From small, quaint lochans to the grandeur of Loch Ness and Loch Lomond, it's a sight that'll leave you awestruck.
Let's start with Loch Ness – yes, the one with the legendary monster. While we can't guarantee a Nessie sighting, we can promise breathtaking views. And then there's Loch Lomond, a loch known for its tranquil beauty, perfect for those seeking some peace and quiet.
How about a trip back in time to the Lochs of Harray and Stenness in Orkney? Or a visit to the Wester Ross area to see Loch Maree, arguably one of the most beautiful lochs in Scotland? If you're a fan of fjords, you'll love Loch Fyne, Scotland's longest sea loch. And let's not forget Loch Awe, the very essence of Scotland.
Each loch has its own story to tell, its own landscape to show off, and its own way of capturing your heart. From freshwater lochs teeming with wildlife to sea lochs offering fantastic boating experiences, Scotland's lochs are a testament to the country's stunning natural beauty.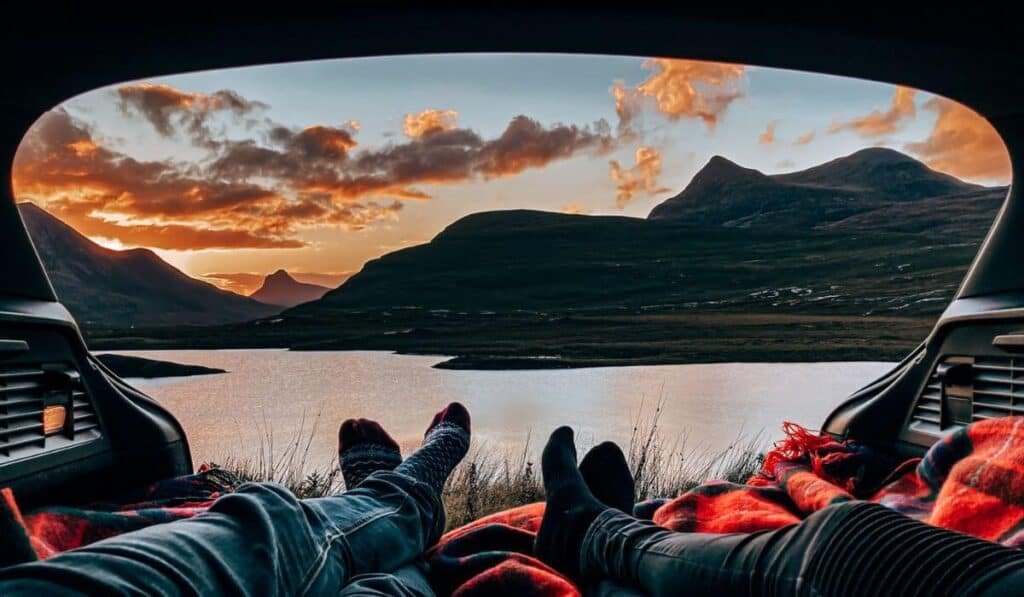 9. Whisky Tasting In Scotland
Whisky, or as the Scots call it, "the water of life" isn't just a drink; it's a craft, a passion and a centuries-old tradition. It's like liquid sunshine in a glass, and trust me, it's just as warm.
To be christened as 'Scotch Whisky', it must mature in oak casks within Scotland's borders for at least three years. But the magic lies in the process. Skilled distillers transform barley and water into this golden elixir, each step carefully monitored to ensure the perfect blend of flavours.
Scotland is dotted with five (or six, if you count the Islands) whisky regions, each lending its unique character to the whisky it produces.
There's the Lowland, with its light and floral whiskies; the Highland, known for its rich and varied styles; Speyside, home to half of the country's distilleries, offering sweet and complex whiskies; Islay, famous for its peaty and smoky whiskies; and Campbeltown, once the whisky capital of the world, now producing distinctive maritime drams.
The real fun begins when you set out to explore these regions. It's a journey through the rolling green hills, pristine rivers, and historic distilleries, each with its own tale to tell.
Take a tour, learn about the process, and maybe even try your hand at making your own blend. And of course, there's the tasting. From the gentle sweetness of a Speyside malt to the smoky punch of an Islay whisky, it's an adventure for your taste buds!
10. The NC500 | Scotland's Ultimate Road Trip
The North Coast 500, or as it's affectionately known, Scotland's Route 66. Now, this isn't just any road trip. It's a 516-mile journey of pure, unadulterated Scottish beauty that will leave you in awe.
Starting and ending in Inverness, the NC500 takes you on a rollercoaster ride along Scotland's northern coastline. Imagine winding roads hugging the dramatic coastlines, ancient landscapes, deep sea lochs, bustling towns, and secluded beaches – it's like stepping into a postcard!
But the magic of the NC500 is not just about the drive (though that is spectacular!). It's about the treasures you'll discover along the way. You'll encounter beautiful castles like Dunrobin, historical sites like Clachtoll Broch, and natural wonders like the Smoo Cave.
And let's not forget the wildlife! Keep your eyes peeled for seals basking on the rocks, birds of prey soaring in the skies, deer roaming close to the roads and fields filled with highland cows.
Fancy a dram? There are plenty of whisky distilleries to visit. Foodie? Indulge in the freshest seafood and local delicacies. Adventure-seeker? Try surfing at Thurso or hiking in the Torridon Hills.
11. Harry Potter Tourism For The Potterheads
Is Scotland worth visiting for Harry Potter fans? Scotland is steeped in wizarding lore, with enchanting locations that inspired J.K. Rowling or were transformed into magical sites on the silver screen.
Your first stop would undoubtedly be Edinburgh, the city where it all began. Walk down Victoria Street, said to be the real-life Diagon Alley, and visit The Elephant House, the café where Rowling penned parts of the wizarding saga. You can even explore the local school that may have inspired Hogwarts!
Next, venture into the Scottish Highlands, which served as the breathtaking backdrop for many scenes in the films. Remember the Hogwarts Express chugging along a stunning viaduct? That's the Glenfinnan Viaduct, and yes, you can ride the Jacobite Steam Train across it – a dream come true for any Potterhead!
There are also tours that take in the dramatic beauty of Rannoch Moor and the mysterious depths of Loch Shiel, both featured in the movies.
But the magic doesn't stop there! You can visit the quaint town of Fort William, home to Hagrid's hut in the third movie, or the beautiful Steall Falls, the backdrop for the Triwizard Tournament.
So, if you're a Potterhead it is definitely worth a visit to Scotland, grab your wand, don your house colours, and get ready to step into the world of Harry Potter. Scotland awaits, ready to bewitch you with its charm. Mischief managed!
12. Visit The Famous Isle Of Skye
The Isle of Skye really is the place where fairy tales come to life. Imagine a land with rugged landscapes, medieval castles, and picturesque fishing villages. That's Skye for you! It's the largest island in the Inner Hebrides and, without a doubt, one of Scotland's most enchanting destinations.
Skye is a painter's palette of moody hues – dramatic cliffs, sparkling lochs, and lush green valleys. Just take a hike up to the Old Man of Storr, an imposing rock formation that stands guard over the island. Or venture to the Quiraing, a landslide area that looks like it's been plucked straight out of a fantasy novel!
The Fairy Pools are crystal-clear pools, cascading waterfalls, and vibrant green foliage look too magical to be real. Dip your toes in if you're feeling brave – the water's chilly, but it's an experience you won't forget.
Hungry? Head to the Oyster Shed, a gem hidden away in the small village of Carbost. Here you can indulge in the freshest seafood while soaking up views of the surrounding hills and lochs.
And let's not forget about the rich history and culture. Visit Dunvegan Castle, the oldest continuously inhabited castle in Scotland and once the stronghold of the Chiefs of MacLeod. Or explore the ruins of Armadale Castle, set in a beautiful garden that tells the history of the Highlands.
13. Island Hopping In Scotland
Starting with the Hebrides, a widespread archipelago off the west coast of Scotland. Some of the most popular islands here include Skye, Islay, and Mull. Skye, as you know, is a dreamy landscape of rugged cliffs and quaint villages. Islay is a haven for whiskey lovers, with eight active distilleries! And Mull? It's a wildlife paradise, where you can spot everything from puffins to otters.
Next, let's head to the Inner Hebrides. Here, Coll and Tiree are must-visits. Coll is famed for its dark skies – perfect for stargazing. Tiree, on the other hand, is known as the "Hawaii of the North" and is a hotspot for windsurfing.
No island-hopping trip would be complete without a stop in the Orkneys and Shetlands in the north. These islands offer a glimpse into Scotland's Viking past, along with stunning coastal walks and bird-watching opportunities.
One of the great things about island hopping in Scotland is that it's easy to get around. Ferry services connect many of the islands.
14. Very Low Tourism In Off-Peak Months
Is Scotland worth visiting during the low season? Travelling during the low season, which typically spans from as early as September to as late as May, can be a brilliant idea in Scotland.
The bustling summer tourists have packed up their tartan picnic blankets and headed home, leaving you free to roam the magnificent Scottish landscapes at your own pace. Imagine having the freedom to explore ancient castles, charming villages, and dramatic coastlines without jostling for space. Sounds like a dream, right?
And then there's the cost factor. With fewer tourists around, prices for accommodation and flights often drop, making it a great time to snag a deal. Your wallet will thank you!
Visiting Scotland in the off-season gives you the chance to experience the country in a different light – quite literally. Winter brings with it shorter days, yes, but also the chance to witness the breathtaking spectacle of the Northern Lights. Plus, you'll get to enjoy cosy fireside meals, savour a wee dram of Scotch, and maybe even experience a traditional Scottish ceilidh.
Now, it's worth mentioning that the weather during these months can be chilly and unpredictable. But hey, isn't that part of the charm? It's all about bundling up and embracing the elements. After all, there's a certain beauty in watching the mist roll over the Highlands or seeing the snow-capped peaks against a winter sky.
So, as far as we're concerned it's definitely worth visiting Scotland during the low season, in fact, we'd advise you to visit during the low season over the high season.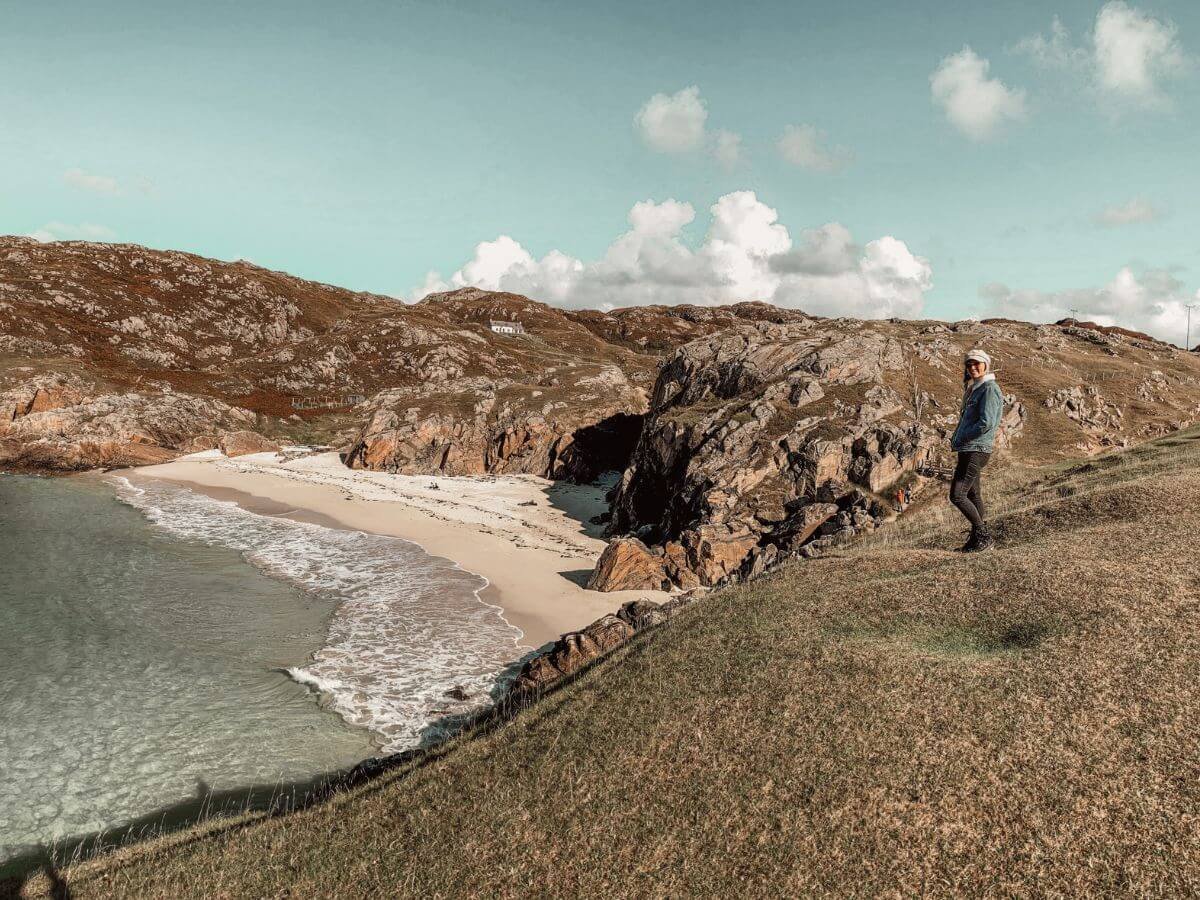 15. Scotland Is A Food Haven
Is Scotland worth visiting for its food? Scottish cuisine is like a warm, hearty hug for your taste buds. Let's take a tantalising journey through Scotland's food culture and offerings.
Scotland's culinary traditions are deeply rooted in its rich history and unique landscape. From the highlands to the lowlands, the country's diverse environments provide an abundance of fresh, quality ingredients. Seafood from crystal-clear waters, game from lush green lands – it's a veritable feast for any food lover!
Now, when you think of Scottish food, haggis probably springs to mind first, right? This savoury pudding, traditionally served with turnips and mashed potatoes (or 'neeps' and 'tatties' as they're locally known), is indeed a national treasure. But there's so much more to Scottish cuisine than just haggis.
For starters, there's the seafood. Scotland's extensive coastline and numerous islands offer a bounty of fresh catches every day. Whether it's succulent Scottish salmon, plump mussels, or juicy langoustines, seafood lovers are in for a treat.
Then there's the game. Venison, pheasant, and grouse – are just some of the game meats that feature prominently in Scottish cuisine, often accompanied by locally foraged berries and mushrooms. Talk about a field-to-fork experience!
And let's not forget about the sweet stuff. Shortbread, tablet (a kind of fudge), and cranachan (a delightful mix of whipped cream, whisky, honey, and fresh raspberries) are just some of the treats that await those with a sweet tooth.
But food in Scotland isn't just about tradition. There's a vibrant contemporary food scene too. From innovative fine dining in Edinburgh and Glasgow to the growing trend of street food markets, Scotland's culinary scene is evolving and embracing influences from around the world.
So, whether you're tucking into a comforting bowl of Cullen skink (a deliciously creamy fish soup), sampling a dram of world-renowned Scotch whisky, or indulging in a decadent deep-fried. Mars bar (yes, that's a thing!), the food culture is reason enough to make Scotland worth visiting. It's sure to leave you coming back for seconds. Or thirds. Or… well, you get the idea.
16. Scottish Wildlife
No, I'm not talking about the people falling out of Glasgow's clubs at 4 am, although they are fascinating to watch. Scotland is a haven for an array of fascinating creatures.
In the Highlands, you might spot the majestic red deer, the largest of the UK's land mammals. Their antler-clad silhouettes against the setting sun are absolutely stunning!
Speaking of silhouettes, let's not forget about the birds of prey soaring in the Scottish skies. Golden eagles, buzzards, ospreys, falcons, and red kites are just some of the winged wonders you'll find here. If you're lucky, you might even spot the elusive capercaillie, one of Scotland's most iconic woodland birds.
Next, let's head to the coast. Scotland's waters are home to an array of marine life, including four species of sea turtles: the leatherback, loggerhead, Kemp's ridley, and green turtle. And let's not forget the playful seals basking on the beaches, or the dolphins that can often be seen frolicking in the waves.
But the star of the show has to be the otter – a delightful creature that can be spotted along Scotland's rivers and coastlines. There's something truly magical about watching these graceful animals in their natural habitat.
And we mustn't forget about the smaller critters. With over 50,000 insect species and countless varieties of flora, the biodiversity in Scotland is simply mind-boggling.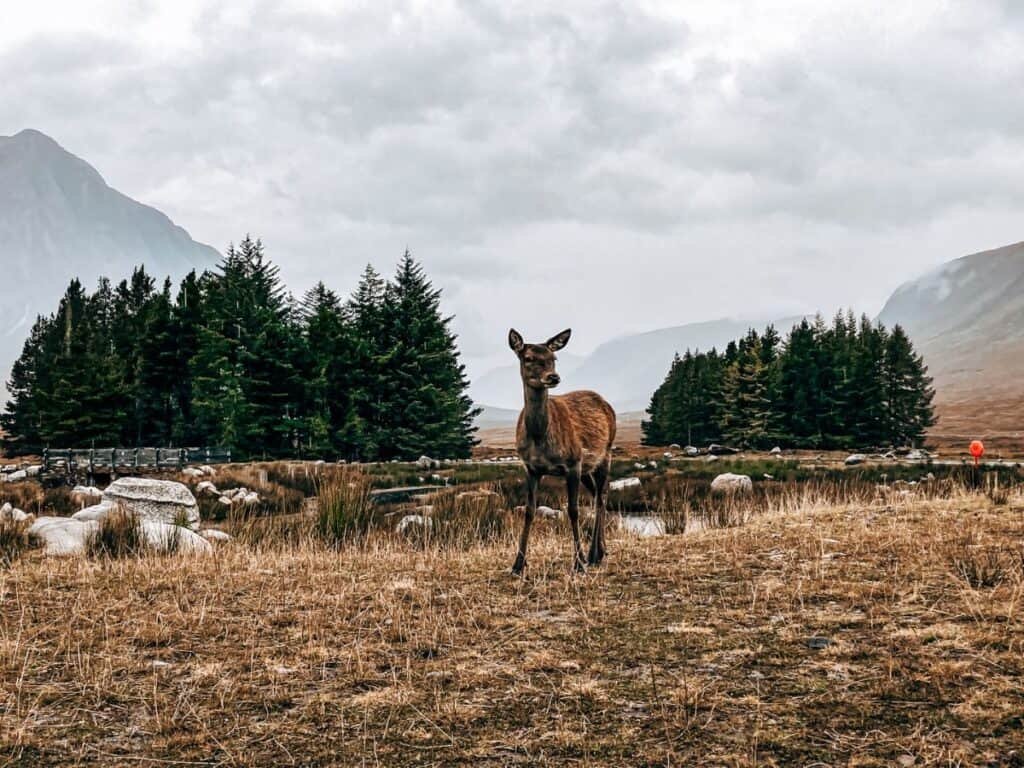 17. Festivals In Scotland
Is it worth visiting Scotland for its festivals? Festivals in Scotland are as varied and vibrant as a Highland landscape at sunrise. From arts to music, food to film, and everything in between, there's always a celebration happening somewhere in this lively country.
There's the legendary Edinburgh Fringe, the world's largest arts festival. Every August, performers from around the globe descend upon the city, transforming it into a buzzing hub of creativity. From stand-up comedy to gripping dramas.
Don't forget about Hogmanay, Scotland's unique way to ring in the New Year. Think torchlight processions, fireworks displays, and a whole lot of singing "Auld Lang Syne".
If you're a literature lover, Burns Night is a must. This annual celebration of Scotland's national poet, Robert Burns, involves traditional music, recitations of Burns' poetry, and of course, a hearty meal of haggis.
If music is more your thing the Orkney Folk Festival and the Celtic Connections in Glasgow are just two of the many music festivals that showcase the best of Scottish and international talent.
Up Helly Aa! This is not just any Viking festival – it's the largest of its kind in Europe and a fiery spectacle that lights up the dark winter skies of Scotland's Shetland Islands.
And let's not forget the Highland Games, a unique blend of sports, culture, and community spirit. With events like the caber toss, hammer throw, and highland dancing, it's a spectacle like no other.
There's also a fantastic range of food and drink festivals, such as the Spirit of Speyside Whisky Festival, celebrating Scotland's most famous export.
Of course, these are just a few examples. There are countless other local festivals and events throughout the year, each offering a unique slice of Scottish culture. So, whether you're a fan of film, a foodie, or just fond of a good old-fashioned ceilidh, Scotland is certainly worth visiting.
Is Scotland A Country?
The answer is both simple and complex. Yes, Scotland is indeed a country, but it's not an independent sovereign state.
Scotland is one of the four constituent countries that make up the United Kingdom (UK), alongside England, Wales, and Northern Ireland. This means that while Scotland has its own distinct culture, parliament, and legal system, it is still part of the UK and falls under British sovereignty.
It's a unique arrangement that gives Scotland a certain degree of autonomy while still being part of a larger political union. So, while Scotland may not be a country in the same way that, say, France or Canada is, it most certainly is a distinct nation with its own proud identity and rich history.
So, there you have it! Scotland: a country within a country. Simple, right? Well… let's just say it's all part of the charm!
What Language Do They Speak In Scotland?
I get it, while Scottish people may be a little tricky to understand, they are, in fact, speaking English. Although they have their own Gaelic language, the most commonly spoken language of Scotland is English.
Scottish Gaelic, a Celtic language with ancient roots, is still spoken by a small percentage of the population, particularly in the Western Isles. While it might not be as widespread as it once was, efforts are being made to keep the language alive through education and media.
The Wrap-Up | Is Scotland Worth Visiting?
The question isn't really 'Is Scotland worth visiting?' but rather 'How soon can you pack your bags?' With its breathtaking landscapes, vibrant cities, rich cultural heritage, and warm-hearted locals, Scotland offers an unforgettable experience for every kind of traveller. Whether you're a history buff, nature enthusiast, foodie, or simply someone looking for their next adventure, Scotland has plenty to offer.
So go ahead, immerse yourself in the land of lochs and legends, bagpipes and whisky, haggis and Highland games. Scotland isn't just worth visiting, it's a destination that deserves a spot at the very top of your travel bucket list.