Wondering If Scotland Is Safe To Travel?
Here's everything you need to know!
In the breathtaking land of kilts, bagpipes, and haggis, safety is a question that often crosses the minds of prospective travellers. "Is Scotland safe?" you might wonder as you dream of exploring its rugged highlands, historic cities, and enchanting lochs.
This guide is here to address your concerns and provide valuable insights into safety in Scotland from a traveller's perspective. From the bustling streets of Edinburgh to the remote corners of the Hebrides, we'll delve into what you need to know to ensure your Scottish adventure is memorable for all the right reasons.
Is Scotland Safe? The Ultimate Guide For Travellers
Is Scotland safe?
Overall, Scotland is generally considered a safe country to visit or live in. It's known for its friendly locals and stunning landscapes. However, just like when visiting any foreign country, it's essential to stay alert and aware of your surroundings, especially in larger cities like Glasgow or Edinburgh where petty crimes like pickpocketing can occur.
Always take standard safety precautions: don't walk alone at night in unfamiliar areas, keep an eye on your belongings, and avoid risky situations.
Is England Or Scotland Safer?
When comparing safety between Scotland and England, it's essential to remember that safety can vary greatly from one area to another within each country. Both countries are generally safe for residents and visitors, but crime rates can fluctuate depending on the specific region or city.
In terms of overall crime rates, there isn't a huge difference between the two. According to statistics, some areas in England might have slightly higher crime rates, particularly in larger cities. However, Scotland has areas with high crime rates as well.
It's always important for both locals and tourists to stay vigilant, be aware of their surroundings, and take standard precautions to ensure personal safety. Always research the specific regions you plan to visit for more precise information.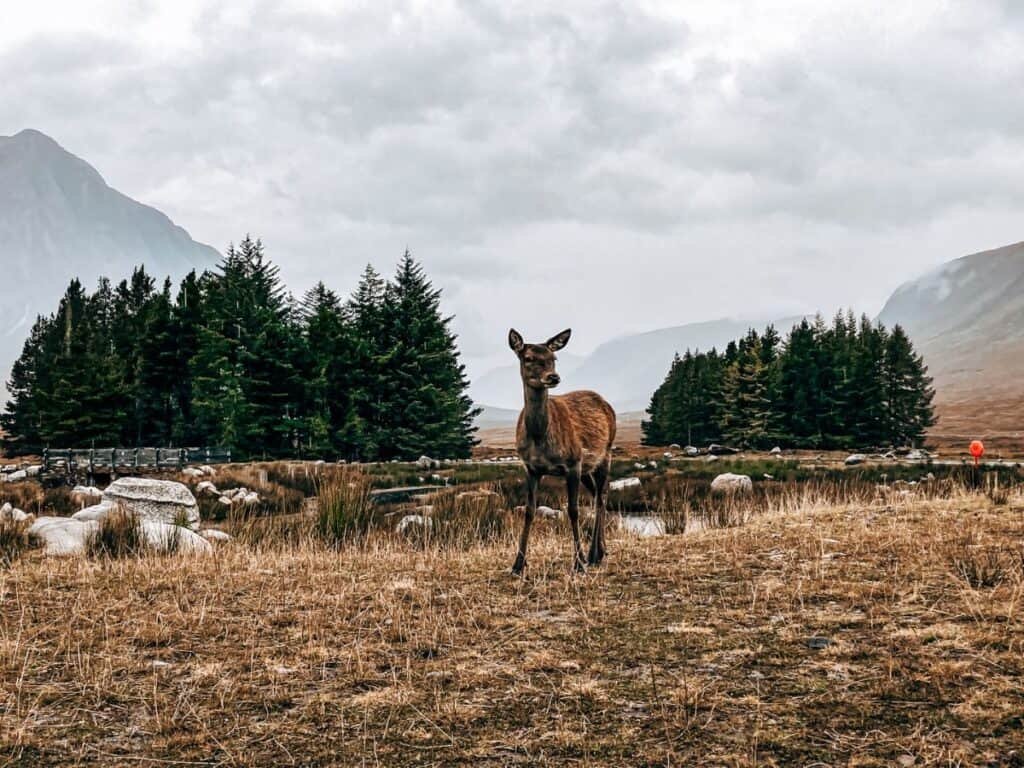 Is Scotland Safe To Travel Alone As A Woman?
Yes, Scotland is generally considered safe for solo female travellers. The locals are known for their friendliness and hospitality.
However, like any destination, it's important to take certain precautions. Always stay aware of your surroundings, especially when travelling at night or in less crowded areas. It's also recommended to let someone know your travel itinerary, just in case.
Although we travelled to Scotland as a couple, it's definitely a destination I would be happy to do alone.
Is Scotland Safe? The Ultimate Guide For Travellers
Is It Safe To Visit Scotland Now?
It's generally safe to visit Scotland now. However, due to COVID-19, restrictions may apply. Check the latest travel advisories before planning a trip. Always follow local guidelines and precautions. Stay vigilant and enjoy your journey.
Is It Safe To Walk Around Edinburgh?
Yes, it's safe to walk around Edinburgh. Like any city, caution is advised, especially at night. Popular areas are well-lit and busy. Always stay aware of your surroundings. Enjoy exploring this historic city!
Is Glasgow Safe?
Glasgow is generally safe. Like any city, some areas are safer than others. Stay vigilant, especially at night. Avoid isolated areas. Follow local advice and guidelines.
Where are the hotspots for pickpockets in Glasgow and Edinburgh?
While Glasgow and Edinburgh are generally safe cities, like any other major cities, they have areas where you should be extra vigilant about pickpockets.
In Glasgow, the city centre, particularly around Buchanan Street, Argyle Street, and Sauchiehall Street, can be hotspots, especially during peak hours when these areas are crowded.
In Edinburgh, the Royal Mile, Princes Street, and the areas around Edinburgh Castle and Waverley Station see a high footfall of tourists, making them attractive to pickpockets.
Remember, pickpockets often operate in busy areas and on public transport, so always keep an eye on your belongings, don't flash expensive items, and use a money belt or secure your inside pocket where possible. Stay alert, but don't let this deter you from enjoying these vibrant Scottish cities!
Is Scotland Safe? The Ultimate Guide For Travellers
Is Scotland Safe For International Students?
Absolutely! Scotland is a fantastic and safe place for international students. Scottish universities are known for their welcoming atmosphere and diverse student populations. The cities where most universities are located, such as Edinburgh, Glasgow, and Aberdeen, have comprehensive public transport systems and are generally considered safe.
But let's not ignore the elephant in the room – like any city around the globe, they do have their less desirable areas and occasional petty crime. So, common sense should always be your best companion. Stick to well-lit areas at night, keep your belongings secure, and familiarize yourself with the local area and its safety advice.
University campuses have security measures in place, including campus police, CCTV, and emergency protocols. Most universities also offer support services for international students, which can provide assistance and advice on living safely and comfortably in Scotland.
And let's not forget, Scottish people are renowned for their friendliness and hospitality. So, while you're busy hitting the books, make sure you take some time out to experience the warmth of the local culture. Plus, if you ever find yourself in a pickle, don't hesitate to ask a local – they're usually more than happy to help!
Is Scotland Safe For American Tourists?
Scotland is generally very safe for American tourists. Scots are known for their warm hospitality and friendliness towards visitors. Be aware that driving is on the left side of the road in Scotland, which can take some getting used to.
Is Scotland Safe For LGBTQ+ Travellers?
Scotland is widely recognized as one of the most progressive countries in Europe for LGBTQ+ rights. In fact, it was ranked the best country in Europe for LGBTQ+ legal equality by the ILGA-Europe in 2015, and it continues to uphold this reputation.
Scotland has a strong commitment to equality and human rights. Same-sex sexual activity has been legal since 1981, and the age of consent was equalized in 2001. Same-sex marriage has been recognized since 2014. Discrimination on the basis of sexual orientation or gender identity is illegal, and hate crimes based on these factors are considered serious offences.
Generally, Scotland is safe for LGBTQ+ travellers. Like any destination, it's important to be aware of your surroundings and follow local customs and laws. However, Scotland's cities and even many rural areas are known for their accepting attitude towards the LGBTQ+ community.
Scotland's major cities, Edinburgh and Glasgow, have vibrant LGBTQ+ scenes. Glasgow's Merchant City area is the heart of its gay scene, with a variety of bars, clubs, and restaurants. Edinburgh's Pink Triangle district is another hub for LGBTQ+ nightlife.
There are many LGBTQ+-friendly accommodations in Scotland. These range from boutique hotels in the city centres, such as The Glasshouse in Edinburgh or CitizenM in Glasgow, to cosy B&Bs in the countryside. Many accommodations proudly display the 'Pink Pound' sticker, indicating they are LGBTQ+-friendly.
Scotland hosts several LGBTQ+ events including the Edinburgh Pride and Glasgow Pride. These annual festivals celebrate the LGBTQ+ community with parades, parties, and performances. There are also LGBTQ+-specific tours available, such as the 'Pink UK' tour which provides a comprehensive exploration of Scotland's LGBTQ+ history and culture.
Is Scotland Safe? The Ultimate Guide For Travellers
Are Scottish Roads Safe?
Is Public Transport Safe In Scotland?
Public transport in Scotland is generally safe and reliable. Whether you're hopping on a train to traverse the beautiful Scottish landscapes or using city buses and trams in Edinburgh and Glasgow, you'll find that these services are well-maintained and user-friendly.
Trains and buses are frequently used by locals and tourists alike, and they connect not only the cities but also many towns and villages. The subway system in Glasgow, fondly known as the 'Clockwork Orange' due to its circular route, is also a safe and efficient way to get around the city.
Night services are available in larger cities, but do remember that like any place in the world, late-night travel can have increased risks, so always be aware of your surroundings.
Is It Safe To Drive In Scotland?
Yes, it is generally safe to drive in Scotland if you follow the road rules and take certain precautions. Here are some tips to help ensure a safe driving experience:
In Scotland, like the rest of the UK, you drive on the left-hand side of the road. If you're used to driving on the right, this might take some getting used to. Speed limits vary depending on the type of road and vehicle you're driving. They are strictly enforced, so always observe the limit.
Many roads, particularly in the Highlands and Islands, are single-track with passing places. Be aware of oncoming traffic and use passing places to allow vehicles to overtake or pass. Scottish weather can be unpredictable. Be prepared for sudden changes, and take extra care when driving in rain, snow or fog.
Be mindful of wildlife on the roads, especially in rural areas. Animals can often dart out into the road unexpectedly. The legal alcohol limit for drivers in Scotland is lower than in other parts of the UK. It's best to avoid alcohol altogether if you're planning to drive.
Long drives can be tiring. Take regular breaks to rest and stretch your legs. If you're renting a car, make sure you're familiar with its controls before setting off. And always have a map or GPS handy for navigation.
Is Scotland Safe? The Ultimate Guide For Travellers
Safety Tips For The Scottish Outdoors
Is Hitchhiking Safe In Scotland?
Hitchhiking can be a thrilling way to see Scotland's stunning landscapes. But is it safe? Generally speaking, yes. Scotland is known for its friendly locals and low crime rates.
However, let's not sugarcoat it – hitchhiking always carries a certain level of risk, no matter where you are. It's important to exercise caution. Stick to well-travelled routes, avoid hitchhiking at night, and trust your gut instincts. If a situation or a person seems sketchy, it's okay to decline a ride.
For solo travellers, especially women, the risks can be higher. Consider other options like public transportation, which is quite efficient in Scotland, or organised tours.
Weather In Scotland
Scotland's weather is as varied as its beautiful landscapes. It's often said that you can experience all four seasons in one day!
Spring (March to May): The weather starts warming up, with temperatures ranging from 8°C to 15°C. You'll see daffodils and cherry blossoms blooming across cities and the countryside. Pack layers and a light waterproof jacket for those occasional showers.
Summer (June to August): The warmest months of the year, with temperatures ranging from 15°C to occasionally 25°C. Long daylight hours mean you can explore until late in the evening. Pack sunblock, sunglasses, and a hat, but don't forget a light raincoat – summer showers are not uncommon!
Autumn (September to November): Autumn brings a chill in the air and stunning golden colours. Temperatures range from 8°C to 14°C. Pack warm layers, a good raincoat, and sturdy shoes for walking on slippery leaves.
Winter (December to February): Winters can be cold and wet, with temperatures often dropping below freezing. Snow is common, especially in the Highlands. Days are short, with darkness falling early in the afternoon. Pack warm clothing – think thermal layers, a heavy waterproof coat, hats, scarves, gloves, and sturdy waterproof footwear. Be extra cautious when driving due to potential ice on the roads.
Is Winter In Scotland Dangerous?
Ah, the Scottish winter – a season of crisp air, snow-dusted landscapes, and yes, some challenges. While it's not inherently dangerous, the winter in Scotland does warrant extra precautions.
Scottish winters can be cold, wet, and windy. Snow is common, especially in the Highlands, and ice can make walking and driving hazardous. Ensure you have appropriate clothing – think warm layers, waterproofs, and sensible footwear.
The days are short. In December, daylight might only be from about 8:30 am to 3:30 pm. This means less time for outdoor activities and an increased need for caution when driving or walking after dark.
Winter weather can make road conditions tricky. Snow, ice, heavy rain, and reduced visibility due to fog or early nightfall can all be hazards. Always check the weather forecast and road conditions before setting off, and consider using public transport where possible.
If you're heading into the mountains for winter sports or hiking, be aware that conditions can change rapidly. Always check the weather forecast, let someone know your plans, and carry appropriate equipment.
That being said, winter in Scotland also brings beautiful frosty landscapes, cosy firesides in traditional pubs, and the chance to see the Northern Lights. With a bit of planning and precaution, you can safely enjoy Scotland's winter wonderland. Just remember – there's no such thing as bad weather, only unsuitable clothing!
Is It Safe To Get In The Sea In Scotland?
Scotland's coastline is a stunning blend of rugged cliffs, sandy beaches, and yes, some pretty fantastic waves for those who love the water. But whether you're swimming, surfing, or just dipping your toes in, it's important to be aware of a few things.
Water Temperature: Even in summer, Scottish waters can be chilly. A good wetsuit is a must for swimmers and surfers alike. Cold water shock is very common. Hypothermia is also a real risk, so never stay in the water longer than you feel comfortable.
Tides and Currents: Scotland's coasts can have strong tides and rip currents. Always check the tide times and be aware of the local conditions. If you're not familiar with the area, ask locals or lifeguards for advice.
Surf Conditions: Scotland has some excellent surf spots, but they can also be challenging. If you're a beginner, stick to beaches patrolled by lifeguards and consider taking a lesson from a local surf school. Experienced surfers should be aware that winter brings the biggest swells but also colder water and harsher weather.
Wildlife: Jellyfish can be present, especially in the warmer months. Some species found in Scotland can sting. Seals and dolphins are common too – a delight to watch but remember to respect their space.
Safety: Always let someone know where you are and what time you plan to return. If you're in any doubt about the conditions, don't go in the water. Better safe than sorry!
Is It Safe To Swim In Scottish Lochs?
Imagine the thrill of diving into the pristine waters, surrounded by breathtaking landscapes. Yes, it is safe to swim in Scottish lochs, but as enchanting as it sounds, it's crucial to be aware of the potential risks:
Water Temperature: Lochs, even in summer, can be extremely cold. The shock of cold water can lead to gasping and hyperventilation, which can be dangerous. Always acclimate your body slowly and never stay in longer than comfortable. A good wetsuit could be a lifesaver.
Depth and Underwater Hazards: Lochs can be deceptively deep, and underwater hazards might not be visible from the surface. Be familiar with the area or swim with locals who know the loch well.
Weather Conditions: Weather in Scotland can change rapidly, and wind, rain, or fog can make swimming more challenging. Always check the weather forecast before heading out.
Algae Blooms: At certain times of the year, typically late summer, some lochs can experience blue-green algae blooms which can be harmful to humans and pets. If you see signs warning of this, do not enter the water.
Safety Measures: Never swim alone, always let someone know where you're going and when you plan to return. Having a flotation device with you is a good idea.
How To Stay Safe In The Scottish Mountains
Scotland's mountains are breathtaking and offer some fantastic hiking experiences, but they can also present a number of challenges. Here are some tips on how to stay safe:
Scottish weather can change quickly, especially at higher altitudes. Check the forecast before you set off and be prepared for all conditions.
Know your route and have a map and compass with you. GPS and smartphone apps can be handy but don't rely on them entirely as batteries can die or signal can be lost.
Wear layers to adjust to changing temperatures, and always have waterproof and windproof clothing. Good walking boots are essential.
Carry food and water, a first aid kit, a head torch, a whistle, and a fully charged mobile phone. A survival bag or blanket is also a good idea.
Be realistic about your fitness level and experience. Don't attempt routes beyond your capabilities.
In an emergency, dial 999 or 112 and ask for Mountain Rescue. Give them your location, the nature of the injury or problem, and stay where you are until help arrives.
Always let someone know your plans – where you're going, what route you're taking and when you expect to return.
Remember, mountain safety is largely about preparation, respect for the weather and knowing your own limits. Stay safe and enjoy the majestic beauty of Scotland's mountains!
What Is The Phone Reception Like In Scotland?
Phone reception in Scotland can vary depending on your location and your service provider.
In urban areas such as Edinburgh, Glasgow, Aberdeen, and other major cities, you should find excellent coverage with most, if not all, major networks. You'll generally have good 4G service, and 5G is being rolled out in many areas too.
In rural areas, the Highlands, or the Islands, coverage can be more patchy. You might find that you have good reception in one place, but a few miles down the road, you could be struggling for a signal. This is particularly true in mountainous areas or very remote locations.
If you're planning to spend a lot of time in rural areas, it's worth checking coverage maps for the various providers to see which one has the best service in the areas you'll be visiting. And remember, while being connected is great, sometimes it's nice to disconnect and enjoy the stunning Scottish scenery!
For international travellers, it's also worth checking roaming charges with your home provider before you travel, or consider getting a local SIM card for your stay.
Is Scotland Safe? The Ultimate Guide For Travellers
Concerns In Nature
Does Scotland Have Natural Disasters?
​​While Scotland doesn't typically experience large-scale natural disasters like earthquakes, hurricanes or tsunamis often seen in other parts of the world, it is not entirely immune to natural hazards. Here are a few that can occur:
Flooding: This is probably the most common natural hazard in Scotland. Heavy rains can cause rivers to overflow their banks, leading to flooding in surrounding areas. Coastal areas can also experience flooding due to storm surges.
Landslides: In certain hilly or mountainous areas, particularly after heavy rain or rapid snowmelt, landslides can occur.
Extreme Weather: Scotland can experience extreme weather conditions, including heavy snowfall and storms. These can lead to travel disruption, damage to infrastructure, and occasionally, loss of life.
Earthquakes: Though rare and usually minor, Scotland does experience occasional seismic activity.
Wildfires: During particularly dry periods, wildfires can occur, especially in rural and remote areas.
While these events can be disruptive and potentially dangerous, Scotland has robust systems in place for forecasting, responding to, and dealing with such events. Always pay attention to weather forecasts and official advice if you're in an area experiencing or likely to experience a natural hazard.
Does Scotland Have Any Dangerous Animals?
Scotland is home to a variety of wildlife, but there are very few animals that pose any significant threat to humans. Here are a few that you might want to be aware of:
Adders: The adder is the only venomous snake in the UK, and it can be found in Scotland. They are generally shy creatures and bites are rare, but they can occur if the snake is disturbed or feels threatened.
Ticks: While not 'dangerous' in the traditional sense, ticks in Scotland can carry Lyme disease, which can be serious if untreated. It's advisable to cover up and check yourself for ticks after walking in grassy or wooded areas.
Cows and Bulls: More a concern in rural areas, cows (particularly those with calves) and bulls can be protective and potentially aggressive. It's best to give them a wide berth when crossing fields.
Seabirds: During nesting season, certain seabirds (like gulls and terns) can become quite protective of their nests and may swoop at perceived intruders.
Midges: Again, not 'dangerous', but the infamous Scottish midge can be a real nuisance, particularly in the Highlands in summer. Their bites can be itchy and irritating.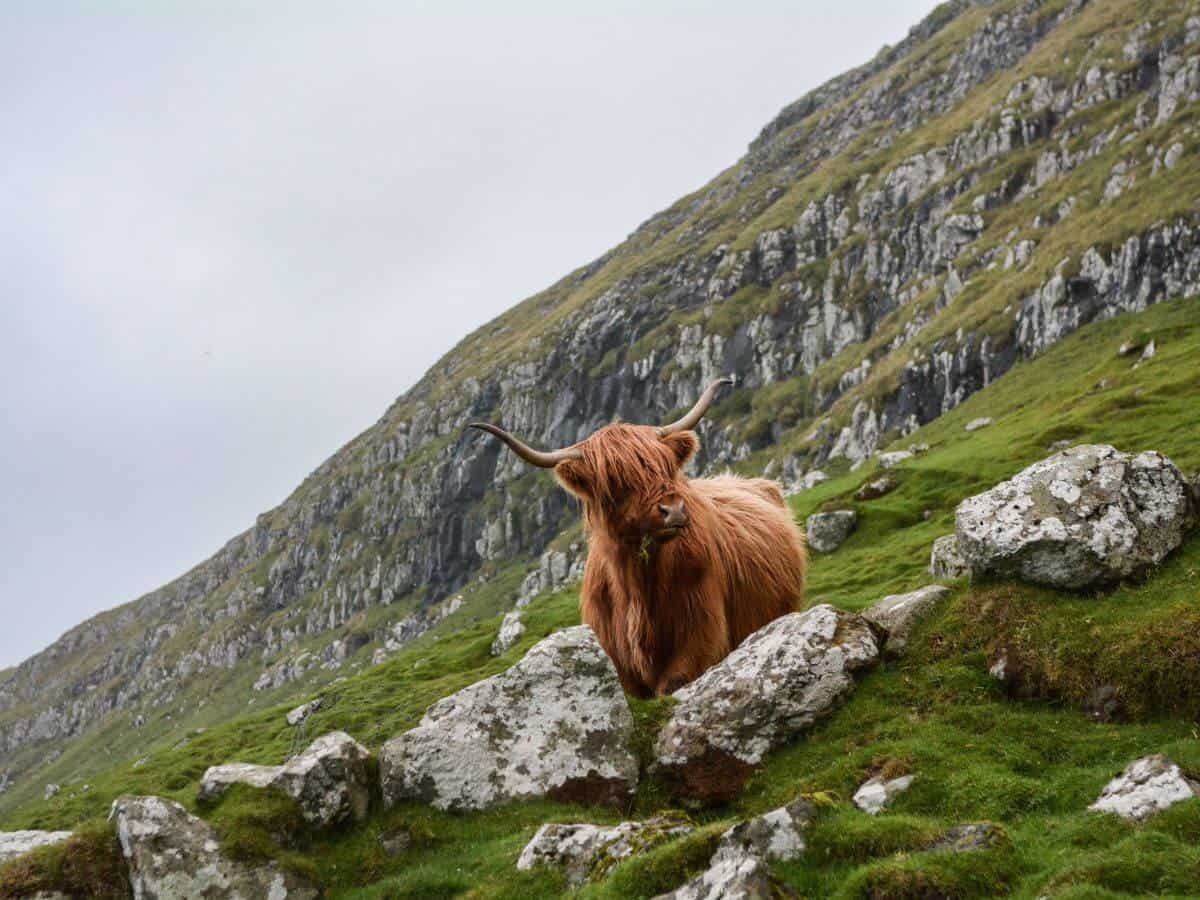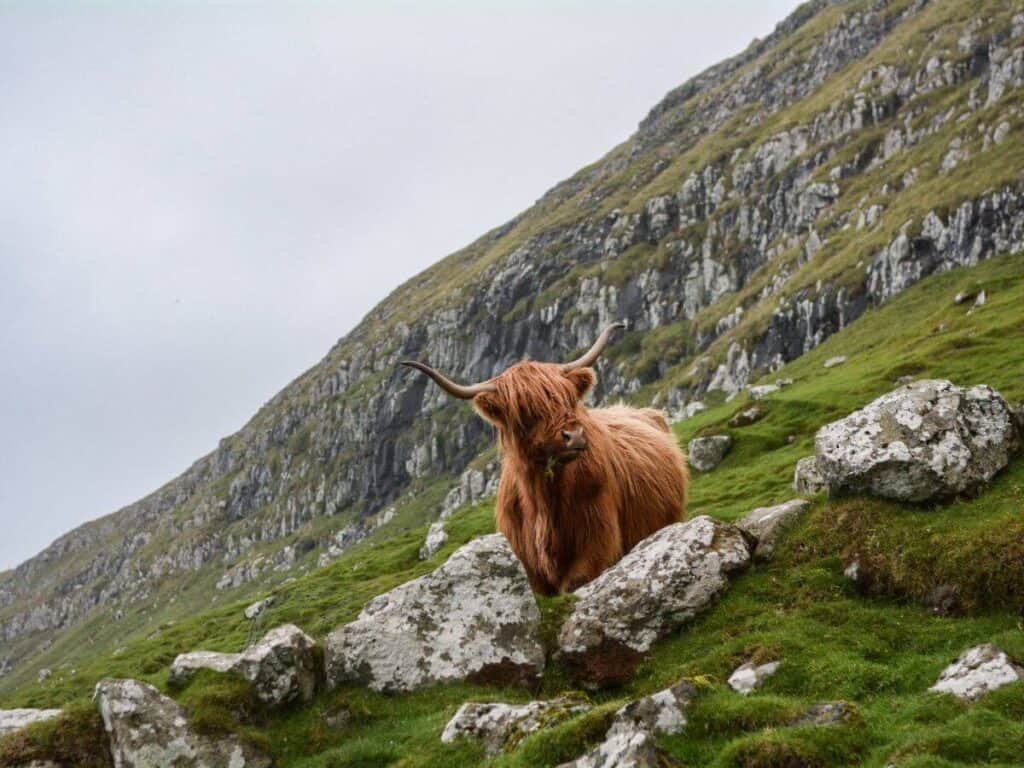 Is Scotland Safe? The Ultimate Guide For Travellers
Scottish Tourism Safety
Safety Concerns When Visiting Scottish Castles
​​Visiting Scottish castles is generally safe, but as with any tourist activity, there are a few safety considerations to keep in mind.
Many castles have uneven flooring, spiral staircases, or steep steps. Wearing sturdy, comfortable shoes can help prevent slips or falls. Barriers and signs are there for a reason, often to protect you from unstable structures. Always respect these boundaries.
Scotland's weather can be unpredictable. Rain can make surfaces slippery, and wind can be a concern in exposed areas. Dress appropriately and take extra care in adverse conditions. Castles can be exciting places for kids, but make sure they are supervised, especially in high-up areas or near ruins.
Remember, while these ancient structures hold centuries of history, they may also carry the marks of time in the form of crumbling stones or steep, narrow passages. So, enjoy your exploration, but always stay aware of your surroundings. With a bit of caution, your visit to Scotland's castles can be a safe, memorable part of your Scottish adventure.
Are There Any Travel Scams In Scotland?
Scotland, like any popular travel destination, isn't immune to scams. However, they're not particularly common and with a bit of savvy, you can avoid falling victim to them. Here are a few things to look out for:
Overcharging Taxis: Most taxis in Scotland are reliable, but some unscrupulous drivers might try to overcharge tourists. Always use a reputable company, and if possible, agree on the fare before you start your journey.
Ticket Scams: Be wary of buying tickets for attractions or events from unofficial sources, as they may turn out to be fake or overpriced. Stick to buying from official websites or box offices.
Pickpocketing: While not exactly a scam, pickpocketing can be an issue in busy tourist areas. Keep your belongings secure and be aware of your surroundings.
Accommodation: When booking accommodation, use trusted websites and double-check all details. Be cautious of deals that seem too good to be true.
Remember, scams are the exception, not the rule. Most people in Scotland are honest and welcoming to tourists. As long as you stay vigilant and use common sense, you should have a safe and enjoyable trip.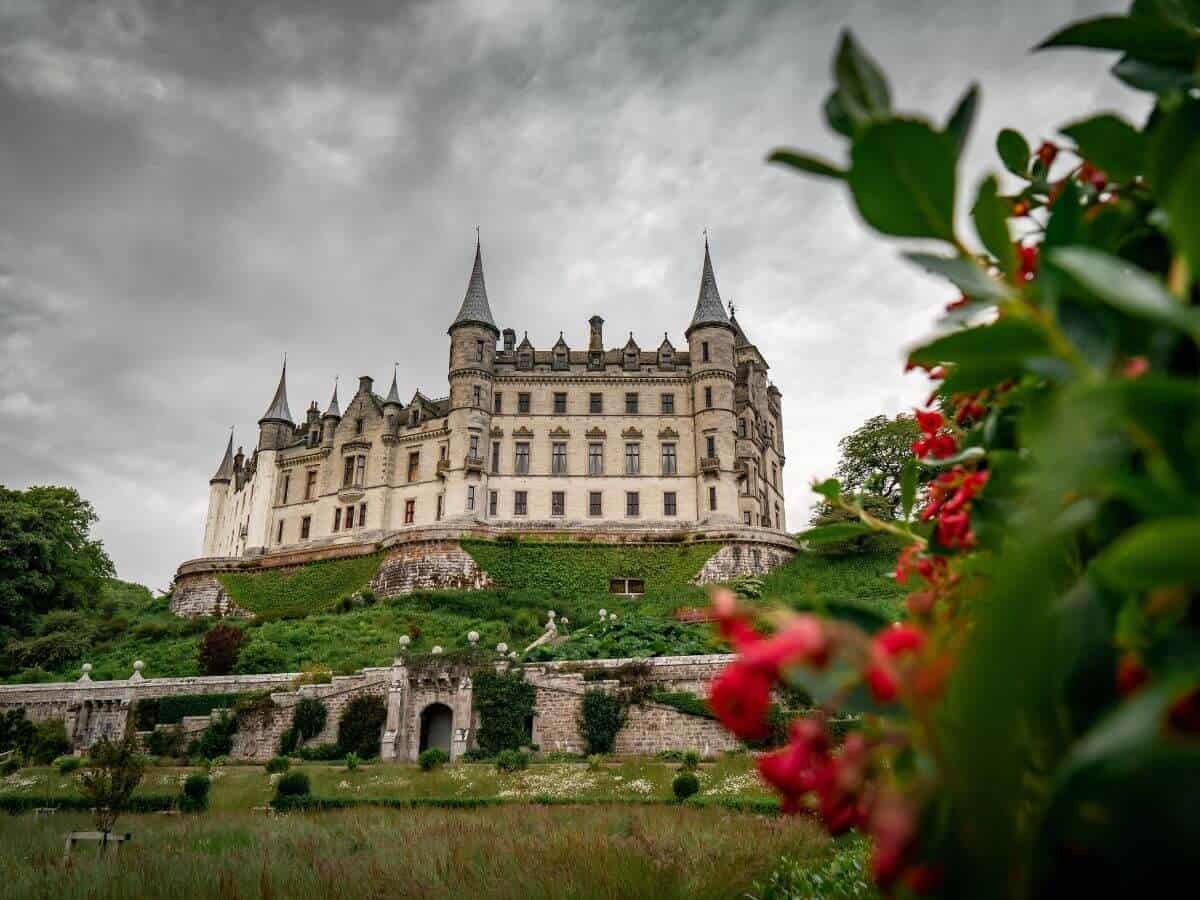 Safety Advice Around The Scottish Drinking Culture
Scotland has a vibrant drinking culture, with its world-renowned whisky distilleries, traditional pubs, and modern craft beer scene. But like anywhere, it's important to enjoy responsibly.
The legal drinking age in Scotland is 18. It's common for establishments to ask for ID, so if you're lucky enough to look under 25, be prepared to show proof of age. Scottish pubs are often friendly, social places. It's common for locals to strike up a conversation, and buying a round of drinks is a typical gesture if you're in a group.
As fun, as a night out can be, remember to pace yourself. Alternate alcoholic drinks with water, don't leave your drink unattended, and never drink and drive. Like in many countries, excessive drinking can lead to unsafe situations. Be aware of your limits, stay with your friends, and ensure you have a safe way to get home.
If you're planning on visiting whisky distilleries, keep in mind that these spirits are high in alcohol content. Savour the taste rather than drinking quickly. Being drunk and disorderly in public is a criminal offence in Scotland. So while enjoying the local beverages, be sure to respect others and the law.
So whether you're raising a pint in a bustling Edinburgh pub or sipping a dram of single malt in a Highland distillery, remember to savour the experience and drink responsibly.
What If I Don't Understand The Scottish Lingo?
While Scotland is part of the English-speaking UK, it's true that some visitors find the local accents and dialects a bit challenging to understand at first, especially in certain regions. But don't worry! The Scots are known for their friendliness and hospitality.
If you don't understand something, simply ask the person to repeat themselves or speak a bit slower. They'll usually be more than happy to accommodate. After all, communication is a two-way street, and they might be just as interested in your accent as you are in theirs!
You might also come across some uniquely Scottish words or phrases. For example, "wee" means small, "aye" means yes, and "bonnie" means beautiful. It's all part of the charm of visiting Scotland!
Remember, language shouldn't be a barrier to enjoying your trip. In fact, it can be an opportunity to learn about the local culture and make some new friends along the way. So don't let fear of misunderstandings hold you back. Dive into the conversation and enjoy your Scottish adventure.
Do I Need Travel Insurance For Scotland?
Yes, it's generally recommended to have travel insurance for any trip, including Scotland. While Scotland's medical services are excellent, healthcare costs can add up quickly for non-residents.
Travel insurance typically covers more than just medical emergencies. It can also cover trip cancellation or interruption, lost or delayed baggage, and even some types of accidents or theft. It's one of those things you hope you never need, but if something does go wrong, you'll be glad you have it.
When choosing a policy, make sure it covers all your planned activities and any pre-existing conditions you might have. As always, read the fine print so you know exactly what's covered and what's not.
Is Scotland Safe? The Ultimate Guide For Travellers
What Are The Crime Rates Like In Scotland?
Scotland, like any country, has crime, but the rates can vary depending on the area. In general, Scotland has seen a long-term decrease in crime over the past decade.
Violent crime in Scotland is relatively low, especially compared to other countries. However, it's always important to take precautions and be aware of your surroundings, particularly in urban areas or late at night.
Property crimes, such as burglary and theft, do occur, but again, the rates are relatively low. It's always advisable to secure your belongings, avoid displaying expensive items in public, and lock your doors and windows when you leave your accommodation.
It's also worth noting that Scotland has a very proactive approach to tackling crime. The police force is generally well-regarded and there are numerous initiatives in place to prevent crime and support victims.
What Is Gun Crime Like In Scotland?
Gun crime in Scotland is relatively low compared to many other countries. This is largely due to the UK's strict gun control laws.
Private ownership of handguns is generally prohibited, with exceptions for certain types of sporting and hunting rifles or shotguns. All gun owners must hold a valid license, which requires thorough background checks and safety training.
While gun crimes do occur, they are comparatively rare and often associated with organized crime rather than random acts of violence. It's worth noting that the police force in Scotland is typically unarmed, reflecting the low levels of gun crime.
What Is The Police Presence Like In Scotland?
Scotland has a strong and visible police presence, particularly in urban areas. The national police service, Police Scotland, is responsible for maintaining law and order across the country.
In city centres, it's common to see police officers patrolling on foot, in cars, or on bicycles. There are also numerous police stations where you can go to report a crime or seek assistance.
In rural areas, the police presence might be less visible due to the spread-out nature of the communities, but there are still local police stations and community officers.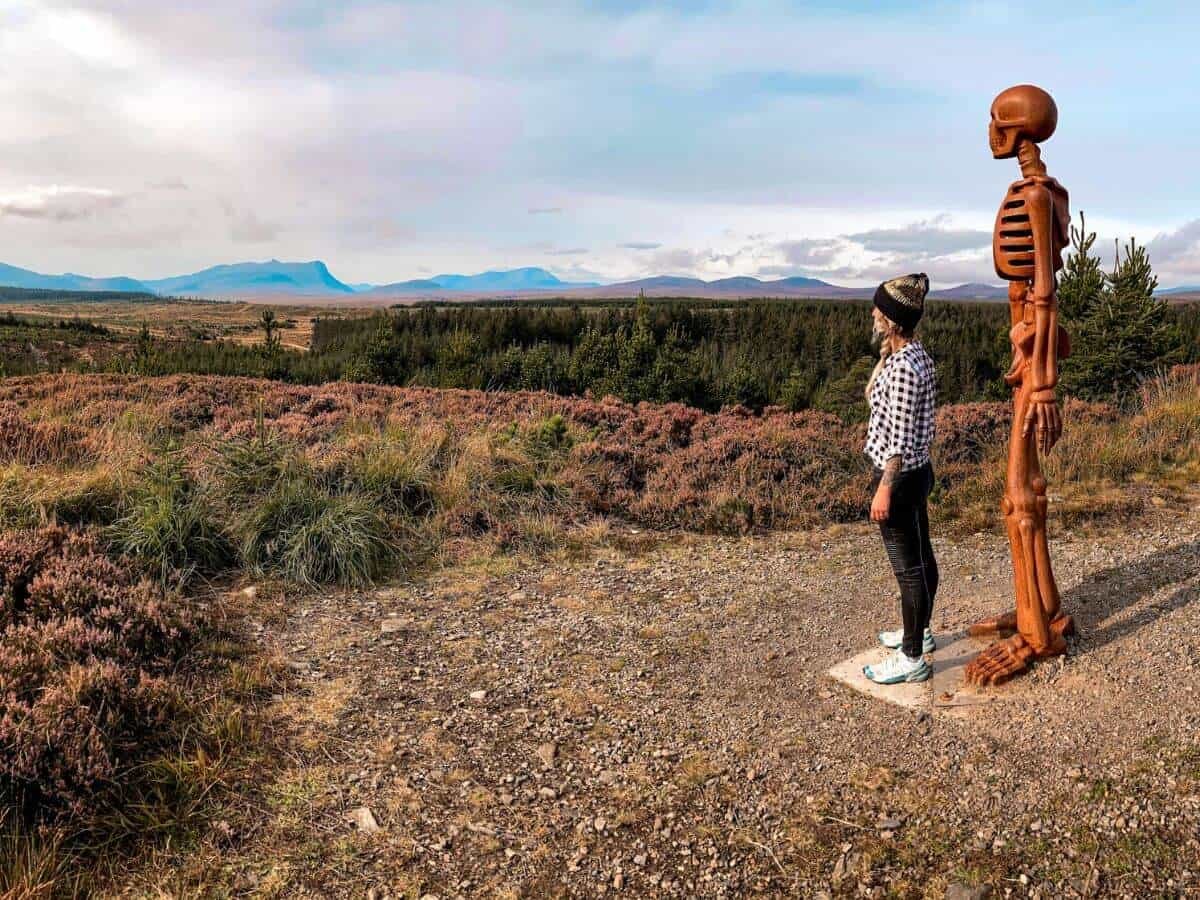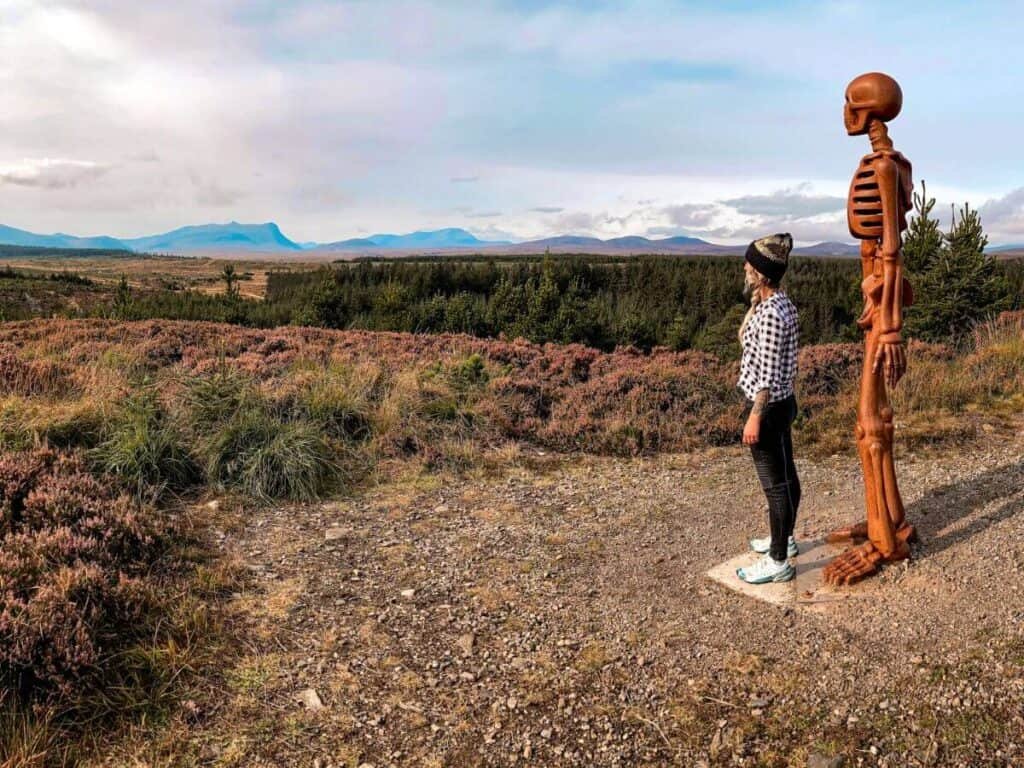 Are Terrorist Attacks Common In Scotland?
No, terrorist attacks are not common in Scotland. The country, like the rest of the UK, has a robust security infrastructure and counter-terrorism measures in place. While the UK's national threat level is set by the MI5 Security Service, it's worth noting that this is a general indicator of threat for the entire UK and not specific to Scotland.
Historically, Scotland has seen very few instances of terrorism. Most instances of terrorism in the UK have been concentrated in London and Northern Ireland.
That said, it's always important to stay alert, especially in crowded places or at large public events. If you see something suspicious, report it to the local authorities.
Remember, the chances of being caught up in a terrorist incident are extremely low. Don't let the fear of terrorism deter you from enjoying your trip to Scotland. Its beautiful landscapes, rich history, and warm people are well worth the visit!
Is It Safer To Use Cash Or Card In Scotland?
Both cash and cards are widely accepted in Scotland, and both are generally safe to use. However, each has its own benefits and potential drawbacks.
Card payments are commonplace in Scotland, and you can use them virtually everywhere, including shops, restaurants, and public transport. Contactless payments are also widely accepted. Cards offer the convenience of not having to carry around a lot of cash, and if your card is lost or stolen, it can be cancelled and replaced. Additionally, using a card allows you to track your expenses more easily.
Cash can be handy for small purchases, tipping, or in places where cards may not be accepted, such as small shops in rural areas or at outdoor markets. It's always a good idea to have some cash on hand, but carrying large amounts can be risky.
In terms of safety, credit card fraud or theft can occur, just as in any country. It's important to protect your PIN, check ATMs for skimming devices, and keep an eye on your card during transactions.
Is Scotland Safe? The Ultimate Guide For Travellers
The Wrap-Up | Is Scotland Safe?
So is Scotland safe for travellers? Scotland is a remarkably safe country for travellers, with low crime rates and a robust health and safety infrastructure. Like any travel destination, it comes with its own set of considerations, from understanding local accents to navigating castle ruins.
But with a dash of common sense, a sprinkle of vigilance, and a good dose of respect for local laws and customs, you're set for an unforgettable journey through this land of lochs, castles, and friendly locals.
Pack your raincoat, your adventurous spirit, and get ready to fall in love with this charming part of the world. After all, the biggest risk you'll likely face is falling head over heels in love with this bonnie country!