When planning your first ski season, the last thing you want is for it to be a disaster, right? There's so much planning and preparation that needs to go into this experience! Don't worry though, I am here with some advice on how you can prepare for the upcoming winter.
Now with 10 ski seasons under my belt in both the Northern and Southern Hemisphere, I have plenty of first-hand experience on how to help you plan for your first ski season and answer some of the questions asked by those who are new to the seasonal lifestyle or have never even skied before.
Just a note from the get-go, for certain professions to work within the EU you need to have an EU passport. If you're British, under the new rules and with no more free trade between the UK and the Schengen Area, a British passport holder will not be able to work as easily in the EU or certain ally countries.
There are ways to obtain a work permit in these countries for certain professions but not for seasonal hospitality & tourism staff or snowsports instructors. This is currently being negotiated and there may be different rules for each country in the future. Check the current rules for your desired country if you are not an EU passport holder.
Outside of the EU, there are still plenty of opportunities to do a ski season no matter where you come from.
---
Work visas and permits will differ greatly from place to place, so make sure to check your destination country and their requirements.
---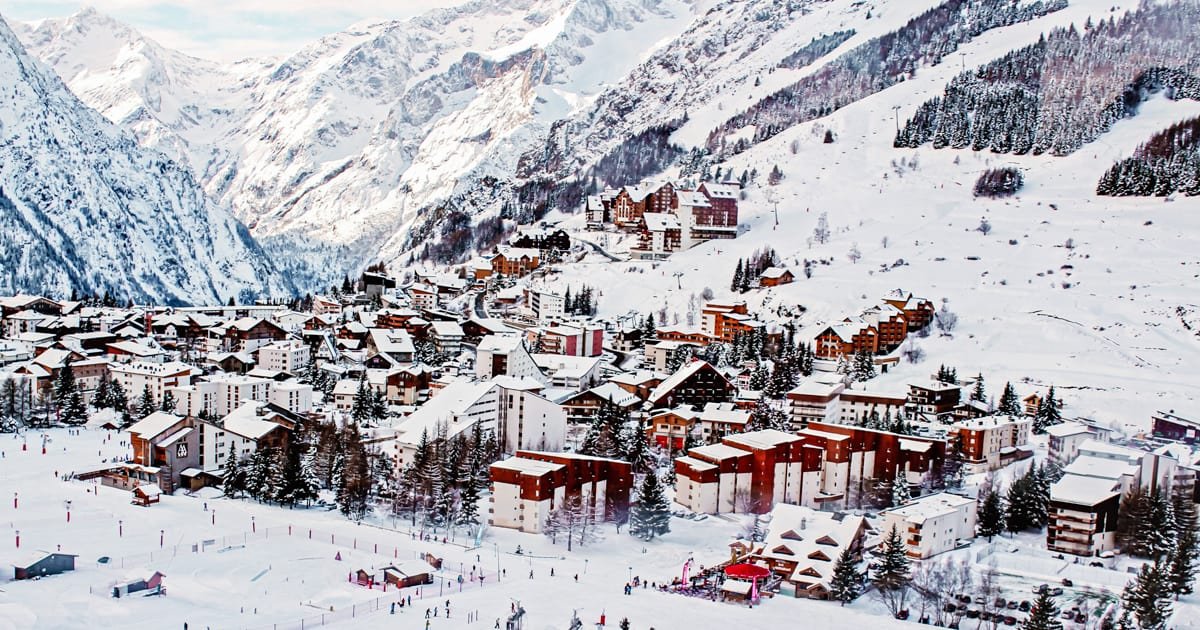 Why Do A Ski Season?
Ski Resorts may not seem like much from afar, just another snowy slope on top of an iced-over hillside, but up close Ski Towns really come alive as bustling communities full of chattering skiers and snowboarders from all over the world. A ski season is a great way to travel, learn about other cultures, meet new people, get out of your comfort zone and of course, improve your snow sports skills.
What Can I Do With My Overseas Experience?
There's no denying it, overseas experience makes for an attractive resume. A ski resort might be just what you need to show that you have the expertise it takes to secure a job abroad. Moreover, if you have worked in a tourist destination that is one of the most popular skiing destinations in the world, this should be an even easier sale to employers!
The skills you already have can be put to use at a ski resort too- and not only as a professional skier or instructor, but as a waiter, hotel worker, or even tour leader. Some companies also offer great training programs so as well as a great experience you will also come away with some useful transferable skills.
Some of the attributes valuable to a future employer and yourself could be:
The confidence and drive to be able to venture into the unknown and flourish
People skills (showing that you work well as part of a team, or alternatively are a competent leader)
Showing that you are open to new things, ideas, cultures and experiences (as the comedian Trevor Noah once said "Travel is the antidote to ignorance")
How Long Is A Typical Ski Season?
The length of a ski season is different for every resort, depending on the amount of snowfall and if it's profitable to stay open. For most resorts in Europe and North America, a typical skiing season will last between five and seven months. The seasons usually start at some point in November or December but end sometime around April or May due to weather conditions.
In the Southern hemisphere countries such as Argentina have an opposite version of the Northern seasonal cycle: mid-June through October being their busiest months.
---
Southern Hemisphere – The ski season generally starts in May or June and ends in October or November.

Northern Hemisphere – The ski season generally starts in December and ends in April.
---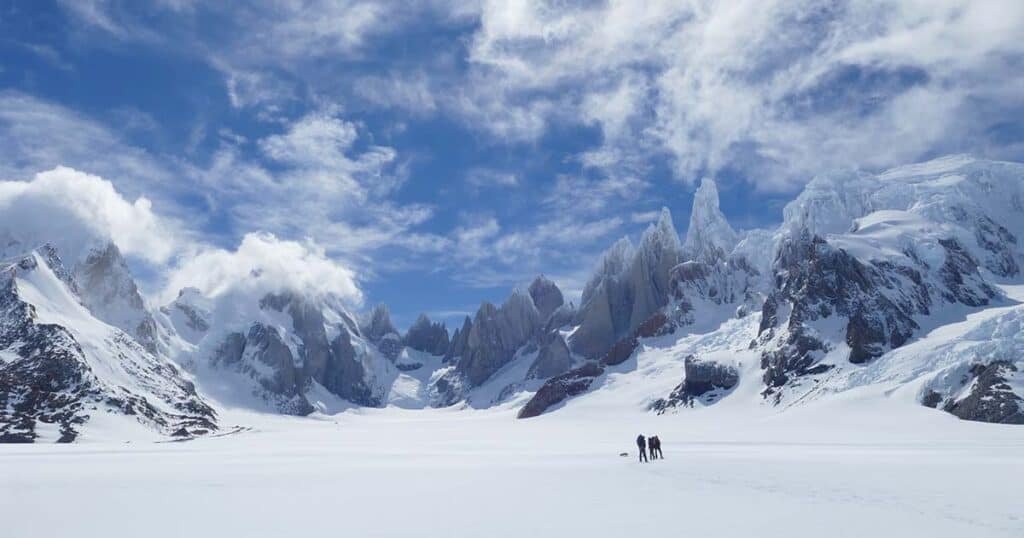 This varies from ski resort to ski resort, some ski resorts are open year-round. These are high glacial mountains that offer a much smaller skiing area but all the way through the height of summer. This can mean that while the town village is experiencing a hot summer's day, there are still people shredding high up on the mountain.
How Long Is A Ski Season Job?
The job length itself can vary depending on your position and if you are needed for the whole season or just the peak weeks (busiest weeks of the season). This can also be beneficial if you work part-time, don't wish to do a whole season or have school holidays free. Some ski instructors only teach during peak times.
When Does The Ski Season Start?
If you're going to work at a Northern Hemisphere ski resort in most places you will arrive mid-November for team orientation, to become familiar with the resort and to get settled in. The season will really kick off around mid-December when the Christmas tourists start to arrive.
In the Southern Hemisphere, you can arrive at the resort in mid-May and the season really gets going in June.
This can vary from place to place as countries like Japan have a shorter season than Europe & North America and some resorts have year-round skiing. Make sure to do your research on your desired destination.
Is It Possible To Ski All Year?
Yes, there are two options for skiing year-round. These are: choosing a ski resort that operates all 12 months of the year and what's called back-to-back seasons.
---
Back-to-back ski seasons are where you travel from the Northern to the Southern Hemisphere chasing the snow.
---
Most back-to-back seasonnaires take some time in May and November to visit loved ones or enjoy a warm holiday, but the rest of the year you'll find them on the slopes.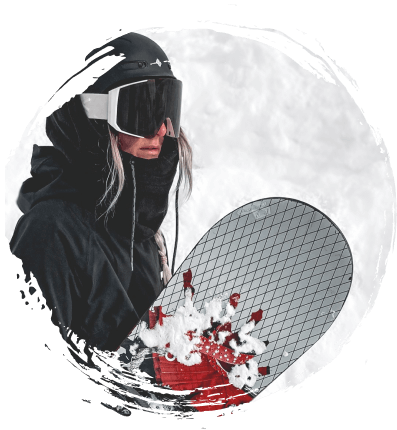 What Jobs Are Available?
Ski resorts are a lot more than just slopes and snow: they're normal towns, with lots of regular people. Well ok, there's no one who doesn't have their quirks in these places so don't worry if you think it will be too hard to blend into the crowd- everyone here is pretty welcoming!
This means that even though a lot of jobs at ski resorts involve skiing or mountain guiding, there are also plenty of other opportunities for those whose interests lie elsewhere like hospitality and tourism.
For those who dream of skiing all day and getting paid for it, a ski resort job is a perfect fit. The one thing that may hold you back from landing your desired position is language barriers.
For instance: if you work in finance or admin type roles then there's little hope to land an office-based role in another country where their native tongue isn't English but instead German. Even though you can probably get by ordering two beers at a bar without much trouble – if your skills don't go as far as understanding financial reports you might want to be on the lookout elsewhere!
If you do speak the local language, however, applying for a job within your current industry shouldn't be a problem. Although, you may be looking at smaller companies within the tourism industry and not huge corporate operations which you may be used to. Chalet companies still need an operations and logistics team, it's not all food service and changing bed sheets.
Popular jobs include:
Chalet Host
Chef
Nanny
Waitress
Bartender
Ski / Snowboard Instructor
Ski Patrol
Lift Operator
For a full list of the best types of jobs available for ski season workers have a look at The Best Ski Season Jobs.
Where To Look For Ski Season Jobs
Finding a job in the ski industry can be hard. That's why it is important to keep an eye on sites that offer seasonal jobs and alerts so you don't miss out when something comes up! There are a few places where you can sign up for ski season specific job alerts. That's how I landed my first position as a cocktail waitress in Verbier.
Be aware that you are competing with hundreds of applicants. Although you may think "it can't be that hard to make a drink", some people are very passionate about this industry and make a career out of making drinks. If I didn't already have 4 years of experience working in bars and was already cocktail trained, for sure I would never have been offered my first ski season job in Verbier.
If you are planning to apply for jobs in the hospitality sector remember that you are competing with career bartenders and need to take it seriously. There are plenty of other opportunities in ski resorts though no matter how much or little experience you have.
Check out:
These sites are geared towards jobs in the hospitality and tourism industry and are perfect if you are looking to work in a chalet, behind a bar, or with children. If you teach skiing or snowboarding, I would suggest that you contact the local ski schools. Do some research into what level of qualification or experience they require for each position.
What Ski Season Jobs Should I Apply For?
There is no "right" ski season job. Unless you are highly qualified in a certain area, you might find trying something new more beneficial. Many ski staff positions require different skill sets and capabilities.
For example, if you would like to work on the mountain but not as an instructor, then a ski lift operator is a ski season job you might want to apply for.
It's smart to apply for different ski season jobs so that you can experience new positions in the ski resort too. Different countries will have different rules on what you can and can't apply for. These will vary greatly depending on experience, qualifications, languages spoken and where you are from.
If you are a qualified instructor check if you have the required qualifications to work in your desired resort. If you're a waitress, research the local restaurants and see which ones look like a place you would like to work.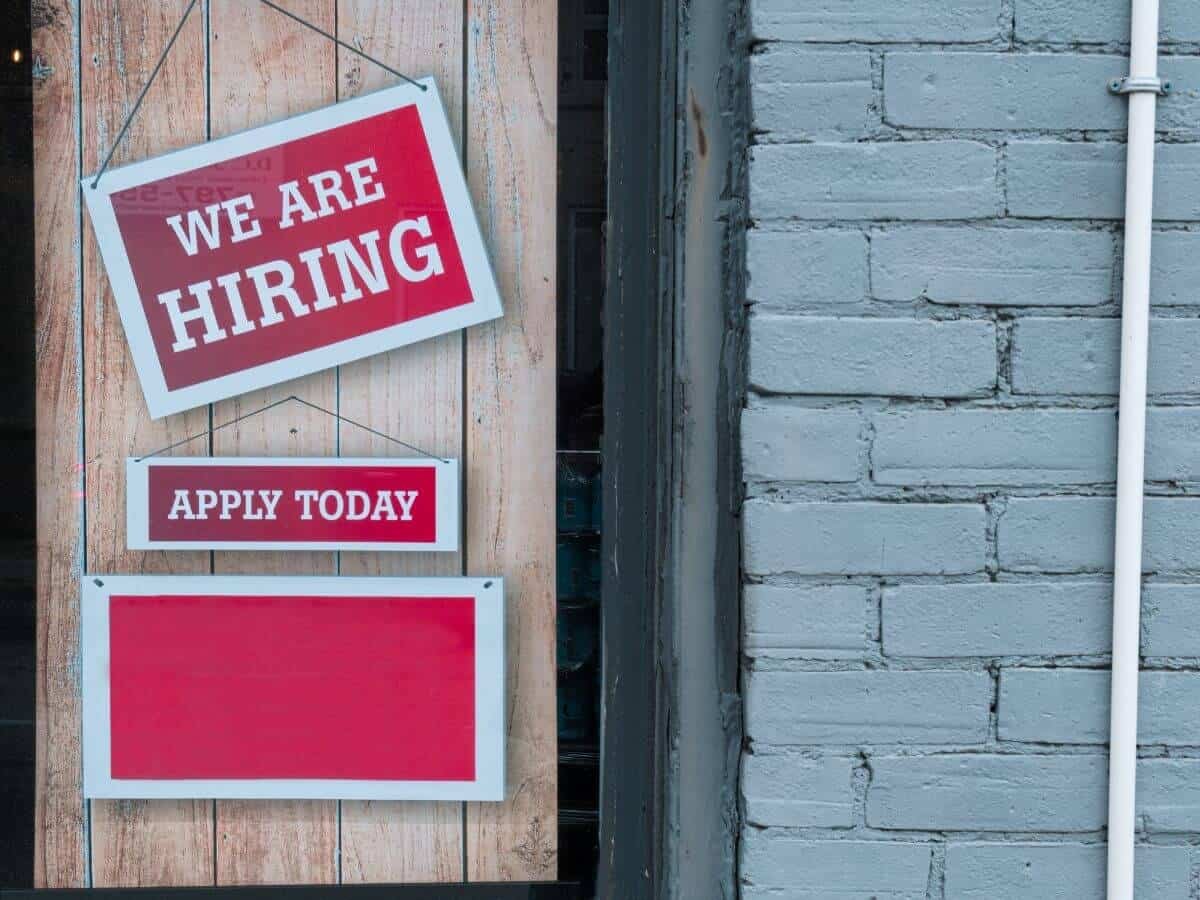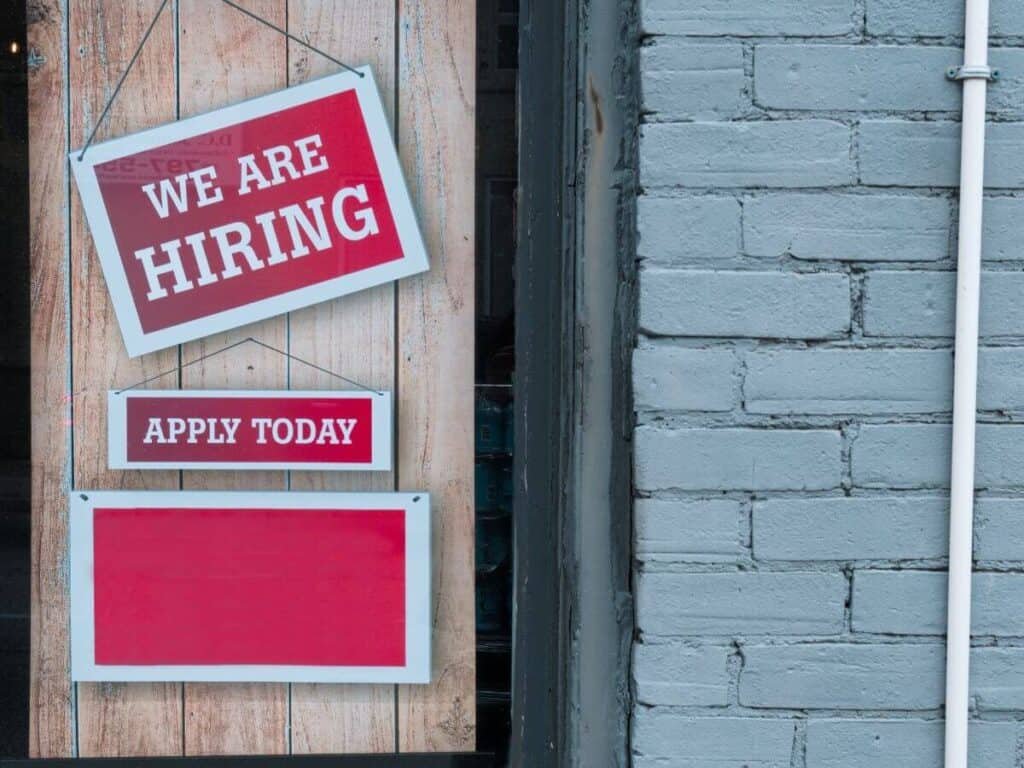 When Should I Apply For Ski Season Jobs?
Ideally, you should start Southern Hemisphere ski season job applications in November or December for May to October ski seasons. And Northern Hemisphere ski season job applications in May or June for November to April ski seasons. Some ski resorts have different hiring dates; some resorts hire earlier than others, so if there's a ski resort that you really want to work at, contact them and find out when they are hiring!
There's no harm in getting your foot in the door early but be prepared to be told during the winter that employers are too busy to be thinking about staff for the following winter. Applying late in the winter season could be a little more advantageous than waiting until spring, but be prepared to be told to contact them again at a later date.
Applying For Ski Season Jobs
Cold emails are actually something I now prefer to do. Once you have your desired resort in mind and the type of job you are looking for, create a fresh version of your resume and a sparkling cover letter that screams "Hire Me!". Then go ahead and cold email your desired companies.
Not all places will advertise their jobs, some prefer to hire locals or people they know. A lot of companies won't advertise because they just don't need to, due to an overwhelming amount of resumes to fill each position. Be one of those resumes!
A great way to begin your cover letter is by doing a little research on the company. If possible don't use "Dear" or "To Whom It May Concern". Try something along the lines of:
Hi <Name>,
I am an <profession> and really hope to secure a position within your company. I think I would be a great fit for your team because <reason> I have attached my resume for your review. My main interests centre around <insert focus here>. Please let me know if you have anything available that would fit my qualifications and experience.
Thank you for taking the time to read my letter and please feel free to contact me at <phone number> or < email address> if you have any questions.
Best Regards,<signature>
Try to get hold of the person who is in charge of the hiring, especially when they're not hiring now, a more personal email will be remembered over the generic blurb. And if there are no positions now, but you secure a position elsewhere for the season, try to introduce yourself in person during the winter in case you decide to stay more than just one ski season, and would still like the option of working for this company.
Working a ski season isn't like working at home, even if you decide to stay longer, moving around and changing jobs until you find the right fit is normal life in a ski town.
What If You Don't Have The Right Work Experience?
Experience or no experience, you need to become desirable. If you are passionate about the industry, the ski resort, or becoming a seasonnaire, you already have a selling point. Be adaptable, and keen to learn. Just because you have little to no experience in a certain industry, doesn't mean you won't be good for the job.
You can learn to make a cocktail or serve the queen dinner. You can't learn your unique personality, that's something you own. Sell yourself, why does this company need you? But don't overdo it, nobody likes arrogance. Balance it out with enough enthusiasm for the role and the company.
On that note, do your research. Don't apply to a company without looking into who they are, what they do, and what they stand for. Why would you be a good fit for them? Sell yourself but also sell them, you want to work for them, but why?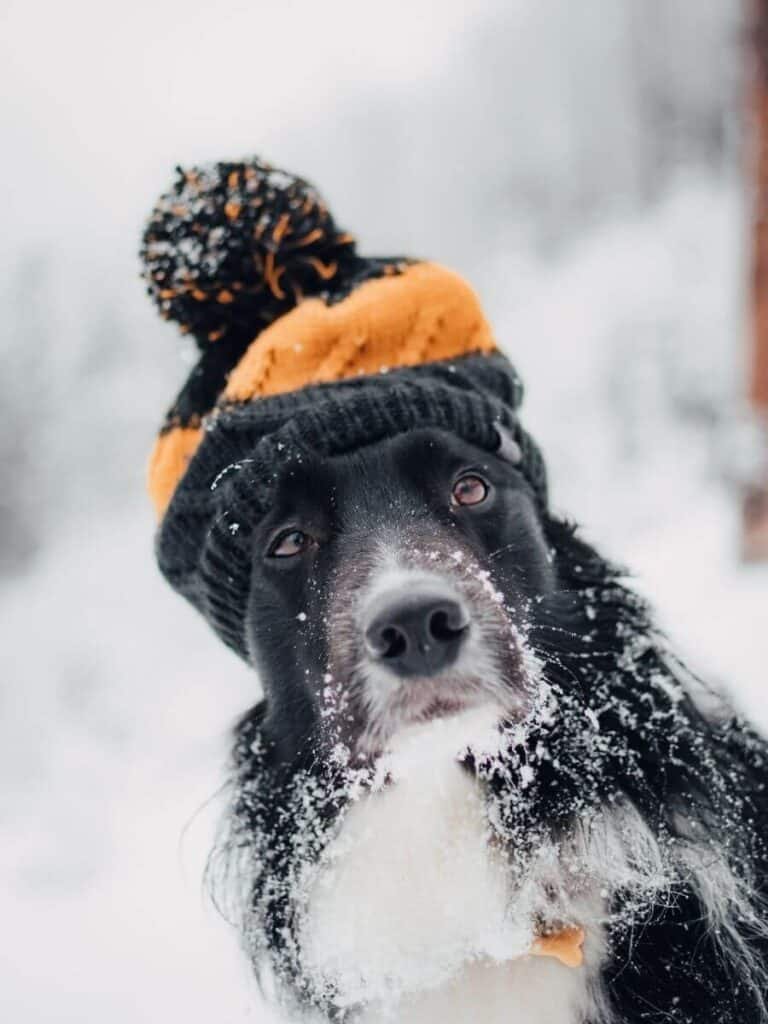 How Much Money Do You Need For Your First Ski Season?
There can be so many factors that affect this. Some employers will arrange your transport to the resort, your accommodation, your meals and your lift pass, meaning all you need to think about is your extra disposable until your first paycheck comes in. Other employers will expect you to take care of all of this by yourself so here's a list of things to think about:
Accommodation deposit
At least one month's rent
Travel expenses
Seasonal Lift Pass
Food shopping budget for the first month
Any visa/paperwork expenses
Disposable income for the first month
How To Become A Ski Or Snowboard Instructor
There are a few pathways to choose to become a snowsports instructor.
For experienced skiers:
Take your introductory level(s) before your first ski season and apply for jobs that your qualifications are eligible for.
Book your exams during your ski season and book the required time off (if possible) to take them.
Take a gap course that offers training, exams, a lift pass and accommodation as a package. – Which although is a wonderfully immersive experience, it's also not financially viable for most people.
Different ski schools will require different levels of qualifications, make sure to check this before applying. Find out what the requirements are to avoid disappointment. Some countries' ski qualifications, may not be transferrable to others.
Some local schools will provide the training that you need and don't necessarily require any qualifications for you to teach (at an absolute beginner/infant level). Have a look at how your local resorts operate.
How Ski Resorts Operate Differently
Not all resorts are packaged the same. In Europe, there tend to be lots of independent ski schools in one resort, all competing for business. In Australia, the resorts have one ski school that operates with no competition.
Ski chalets are mostly a European thing. America is much more apartment and hotel focused, whereas Australia has lots of lodges.
In some resorts, the ski school, ski lifts and a lot of the main businesses are owned solely by one company, whereas in others every single entity is a separate business owned by a company or individual.
---
Knowing how each country or individual resort operates can help you search for the right jobs with the right companies.
---
My First Experience
I knew nothing about the world of ski resorts before my first ski season. My first little jaunt into the snow capped mountains was to Mt Hotham, Australia where I spent 3 days on my face, aimlessly trying to get a grip on snowboarding.
From there I fell in love with the sport and the driving force behind my now many seasons was just to get better at it. Once I had a newfound thirst for the mountains, I searched websites like Natives for ski season jobs and took the first job I was offered. I did a minimum amount of work to plan my first ski season and was very lucky with how it all played out.
My first ski season was in Verbier, Switzerland, which is one of the world's top-rated ski resorts. I was working as a cocktail waitress in a plush nightclub. When I say plush, one of our cocktails cost 10,000 CHF. I'm not kidding.
'Coco Chalet' was a hand-carved ice chalet containing a magnum of Krug grande cuvée champagne, a generous helping of Hennessy Paradis cognac and secret "elixirs of love". Making it Europe's most extravagant cocktail at the time. This thing was legit baller status, created by cocktail consultant Soul Shakers of London.
Switzerland is also one of the best places to work if you are looking to actually earn a livable wage. Perfect if you don't plan on living like a true ski bum. If a diet of super noodles and budget beers isn't for you, countries like Switzerland with a higher minimum wage may be the best choice for your ski season.
How To Choose A Resort
Verbier was chosen at the hands of chance, it was the first of several jobs I was offered that season and I couldn't have asked for a better first ski season. If you are just willy-nilly applying for jobs like I was, create a list of your preferred resorts so that you can make a more informed choice than I did. You may not be so lucky with a place that is chosen by chance.
If you don't know anything about ski resorts, do a quick search of the top-rated ones in the destinations where you are able to obtain a work visa. From there, work out what things are most important to you.
For example, if you're just looking for the gnarliest skiing, choose your resort based on its terrain; if you're a fresh ski instructor looking to get the most teaching hours, contact your desired ski schools for average teaching hours; if you just want to party, look for resorts with the best Après scene.
Here is a list of things to think about:
Job Vacancies
Location
Language
Housing
Income
Cost of living
Terrain
Snow Conditions
Après
Lifestyle / Community
If you need some help deciding, have a look at The Best Resorts In Europe.
It's not all werk werk werk werk werk
My cocktail colleagues, Coco Club, Verbier. We had a lot of fun that winter!
(No eyebrows were harmed in the making of this picture)
What If You Have Never Even Seen Snow Before?
Whether you have been skiing since you could walk, or have never been to a ski resort, it really doesn't matter. There will be people in exactly the same boat as you, and everyone in between.
One of the great things about working in ski resorts, is there are often free seasonnaire lessons. A lot of ski schools offer this as a way for you to gain personal experience, with one or more of their instructors.
In turn, you can promote them or sell them to your clients. If you love the instructor or the school, then this is never a hard sell. Providing you enjoyed the lesson, passing on this knowledge is a helpful suggestion.
If snowsports are not your thing, but you desire the magical life of a snow-filled village, don't worry, you will not be alone. I have plenty of friends who live in ski resorts who do not ski or snowboard.
Some destinations are just as well known for their party scene, as it is for their gnarly terrain. No shame in heading to the party central places for exactly that.
How Do You Find A Place To Live For The Ski Season?
Each resort and job will be different. Some jobs have accommodation as part of the package, others you will have to find your new home yourself. Depending on the company and your role will depend on what kind of accommodation will be offered to you.
If you love your nice big queen bed and flat screen tv, note that some shared accommodation could be single beds, in a shared room. And probably for the same price as your whole apartment at home. I never said your first season would be glamorous.
Don't stress, I have never shared a room. I have always been lucky enough to have my own room in staff accommodation or to be able to afford my own apartment. Again, this will come down to your role, your earnings and what you care more about. The choice will come down to comfort or spending money.
If your company doesn't offer staff accommodation, search for local housing rental companies, join local community social media groups and ask your new employer for any useful contacts. Make sure that there are seasonal rentals available, in some places finding a place just for the ski season can be really difficult, so get this nailed down asap to make sure you don't turn up on a -20 degree night with no place to live.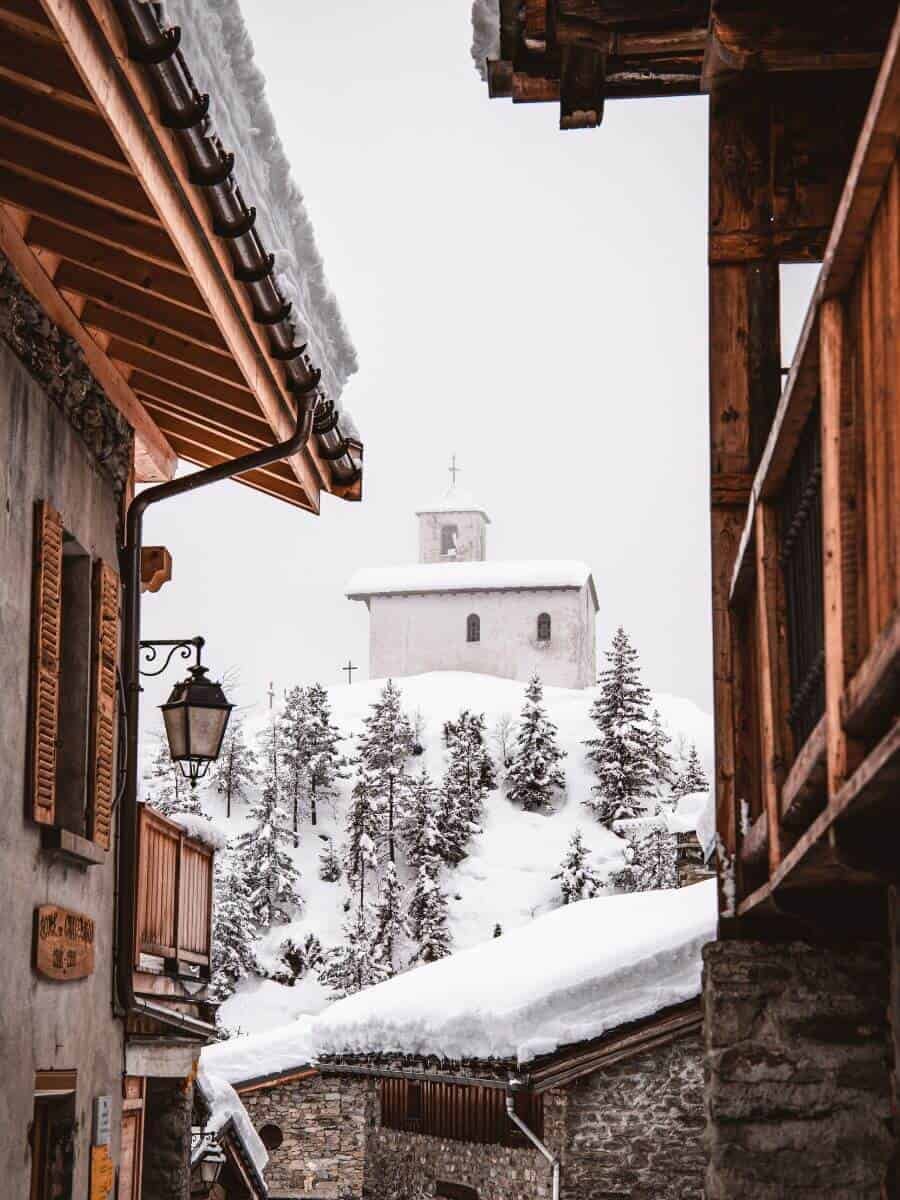 Getting To The Ski Resort
Some companies will actually arrange your travel for you. Chalet companies often do this for their employees. Otherwise, it's down to you to get yourself to the resort. Get as much information from your employer as possible on the location and do your own research.
If you're not crossing any oceans driving can be a great option, especially if you have a lot of gear to haul. Just make sure you check the parking situation and if it's a financially viable option. Not everywhere will have in-resort parking and in some places, underground parking will be extortionate, make sure you know before you set off.
Otherwise, it's trains, planes and hired automobiles. If possible try to get to the resort early enough to get yourself settled. It can be quite daunting turning up to a new place in the dark.
The Wrap-Up: Ski Season | The Ultimate Guide For First Timers
Things to know before you go:
Take it easy on the first couple of days to adjust to the altitude, you may experience some altitude sickness, to fight this drink plenty of water, stay away from alcohol and get some rest.
The air is thinner at higher altitudes so if you're breathing is heavier than usual don't worry this is normal, your body will take some time to adjust to the air. Working on your fitness before you go can be helpful, the fitter you are the quicker you will adjust to the altitude. This will also come in handy if you plan on doing some skiing or snowboarding.
And don't forget your sunscreen! Sunburnt faces are common in the mountains.
To Summarise
Decide on your prefered resort
Decide on your preferred role
Prep your CV
Search for employers
Apply for jobs
Arrange your accommodation
Organise your travel
Pack and prepare to leave
Try to arrive before sunset if possible
Enjoy your first ski season!
A ski season abroad is a great way to experience new cultures, make lifelong friends and learn about yourself. As the season nears its end, it's time for you to start planning your return home or next adventure, but not before taking one last look back at all of the wonderful memories created.
Sure it won't feel like home at first, but if you have the right attitude and some good information on how to plan your ski season before you go, it can make all the difference in enjoying this once-in-a-lifetime experience. With all that covered, you should now know how to plan for your first ski season.
If you are still sitting on the fence check out: Seasonal Work|Everything You Need To Know.