Wondering How To Get To Zermatt?
You've come to the right place as we lived in this mountain village for over 6 years.
Use our local knowledge for the best insight into travelling to Zermatt.
The fastest and most efficient way to reach Zermatt is plane and train. Note: There are no direct trains to Zermatt from any airport, all train journeys will require at least one change.
Nestled in the heart of the Swiss Alps, Zermatt is a breathtaking mountain village that captures the essence of Switzerland's stunning natural beauty. Known for its car-free streets and majestic Matterhorn view, this idyllic destination is a must-visit for any avid traveller.
However, getting there can seem a bit daunting due to its unique transportation restrictions. But don't worry, we'll guide you through the various ways you can reach this enchanting Alpine wonderland – whether it be by train, taxi, or even helicopter! So buckle up, as we embark on this journey together to unravel the mysteries of how to get to Zermatt.
Where Is Zermatt?
Zermatt is a picturesque town located in the Valais canton of southern Switzerland. It lies at the southern end of the Matter Valley, which is one of the lateral branches of the grand Valley of the Rhône. This idyllic mountain village is tucked away in the Swiss Alps and is situated at the foot of the iconic Matterhorn, one of the highest peaks in the Alps.
The town's touristic development is closely linked to the Matterhorn, the world's most famous mountain. Zermatt is a top destination for skiers and is known for popular attractions including the Gornergrat, Matterhorn Glacier Paradise, Gorner Gorge, and Riffelsee. It's also notable for being a car-free zone, adding to its luxurious and serene ambience.
Zermatt is great any time of the year, we particularly love Autumn.
How To Get To Zermatt
There are four ways to reach Zermatt, by plane, by car, by train and by helicopter. Reaching Zermatt, the car-free alpine paradise is a journey that offers its own unique charm. The most common route is by train, with connections available from major Swiss cities like Zurich and Geneva, which are also home to international airports.
From these cities, you can take a train to Visp, and then change to the Matterhorn Gotthard railway, which will take you directly to Zermatt. If you're driving, you'll have to park your car in Täsch, the last village before Zermatt, and then take a shuttle train or taxi into Zermatt.
For those who prefer a grand entrance, helicopter transfers are also an option. No matter how you choose to get there, your journey to Zermatt promises to be as memorable as the destination itself.
Is Zermatt Easy To Reach?
Yes, Zermatt is relatively easy to reach. Although you can't self-drive into the town, transfer and train options make this a smooth process, especially with the efficiency of Swiss train travel. The Zermatt train delivers you straight to the heart of the town centre.
Reaching Zermatt By Air
What Airport Do You Fly Into To Get To Zermatt?
If you're planning to reach Zermatt by plane, the closest airports to consider would be Geneva, Zurich and Milan, which are all between 3-4 hours away and Sion which is 1.5 hours away, but unfortunately has limited flight options. It's worth noting that Geneva can get quite busy, especially during peak skiing season.
Read here for more information about Skiing In Zermatt.
For those travelling in luxury, Sion airport is the closest if you're considering a private jet. From Sion, you can book a helicopter transfer to Zermatt.
Air Zermatt offers heli-transfers, with the flight taking approximately an hour from Zurich and 45 minutes from Geneva.
Alternatively, if you're flying from the United States, airlines like Scandinavian Airlines, Aer Lingus, and TAP Air Portugal offer flights to Switzerland, with prices starting from around $210.
Once you've reached any of these airports, the quickest way to reach Zermatt is by using a resort transfer service or the train.
Is It Easier To Get To Zermatt From Zurich or Geneva?
Both routes are relatively similar, the driving time is roughly 3 hours from Geneva and 4 hours from Zurich. A train would require at least one change in either Visp or Brig from either airport and the total journey time from either, would also be close to 4 hours.
Travelling To Zermatt From Milan
The easiest way to get to Zermatt from Milan is by train, and the simplest route is from the airport to Milan Central Train Station, and then a change at Visp.
Check both Trenitalia and SBB websites for the best ticket prices. If you plan to do a lot of train travel in Switzerland over the course of 12 months, it may also be worth purchasing a half-fare card.
Airport Transfers
Here are some of the top-rated airport transfer companies:
Grandlane: Grandlane offers luxurious and private airport transfers to Zermatt from Zurich Airport as well as Geneva.
Taxi Edelweiss Airport Transfer Zermatt: This service is one of the top-rated taxi and shuttle services in Zermatt.
PROFi DRIVER Zermatt: Another top-rated taxi and shuttle service, providing transfers to and from Zermatt.
Airport Taxi Transfers Zermatt: Specialized in airport taxi transfers, long-distance, and city-to-city transfers.
Mountain Dropoffs: Offers transfer services from Geneva Airport to Zermatt. They are one of the longest-running airport transfer companies in Chamonix.
GVA Transfers: Provides door-to-door private car transfers from Geneva and Sion Airport to Zermatt.
Alps2Alps: Offers low-cost transfers from Geneva airport to Zermatt.
Noble Transfers: Provides first-class private luxury chauffeur service from Zurich Airport to Zermatt.
City Airport Taxis: Services include private hire by the hour, and transfers from and to various events in and around Zurich, including Zermatt.
AlpinBus: Offers reliable private airport and skiing transfers from Zurich airport to Zermatt-Tasch.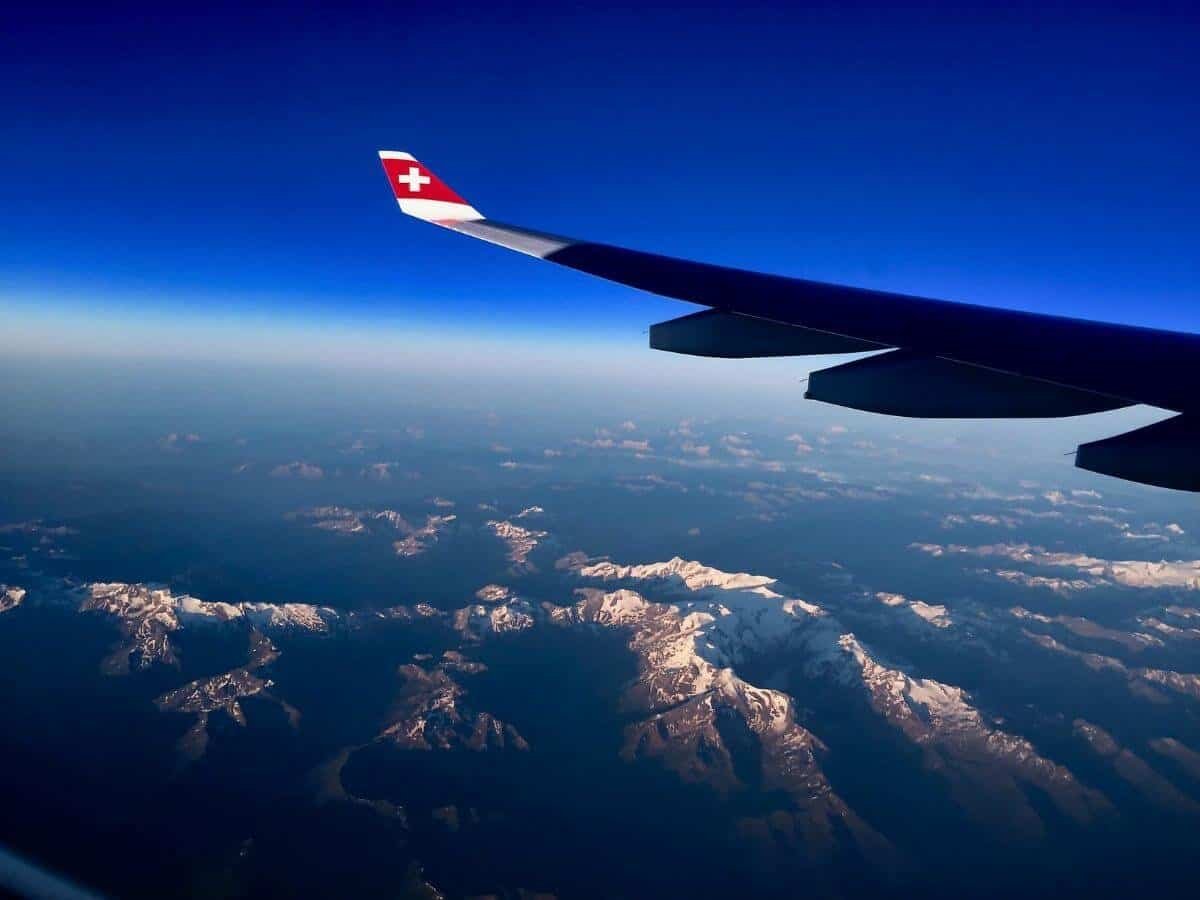 Arriving At Zermatt By Train
Getting to Zermatt by train is quite straightforward and a popular choice due to the town's car-free policy. The Swiss rail network provides excellent connections from major cities like Zurich and Geneva, both of which host international airports.
From Zurich or Geneva, you can take a direct train to Visp. Once at Visp, you switch to the Matterhorn Gotthard Bahn, which will take you directly to Zermatt. This final leg of the journey offers beautiful views of the Swiss Alps. The total journey time from Zurich Airport to Zermatt is approximately 3.5 hours.
If you're flying into Milan, you can take the train to Brig and then change to the Matterhorn Gotthard Bahn, this journey takes roughly 4 hours.
When coming from further afield on the train, it is likely that you will change trains either in Lausanne, Visp or Brig.
Are There Direct Trains To Zermatt?
Apart from the Matterhorn Gotthard Bahn, there are no direct trains to Zermatt. All transport trains will require you to make at least one change in Visp or Brig to access the Zermatt train for the final leg of your journey. Only the sightseeing train from St Moritz has a direct connection between the two resorts.
The SBB Luggage Transfer System
The Swiss train system offers a variety of luggage transfer services that allow passengers to travel unhampered by their bags.
One option is the station-to-station service, where you hand in your luggage at one station and collect it at your destination station. This service is available for many, but not all train stations in Switzerland. The cost for this service is CHF 12 per piece.
For those seeking greater convenience, there's the door-to-door luggage service. With this service, your luggage is picked up from your address in Switzerland and delivered directly to your destination address within the country.
For groups of 10 persons with a maximum of 50 pieces of luggage, there's a service that transports luggage from any airport abroad to any Swiss address.
Lastly, there's a same-day service called Fast Baggage. If you check your bag before 09:00, you can pick it up after 18:00 the same day. The cost for this service is CHF 22 per bag.
Are There Lockers At Zermatt Train Station?
Yes, there is luggage storage available at Zermatt train station. The station provides both a left luggage office and lockers.
The lockers come in various sizes and are suitable for storing small to large-sized luggage. Depending on the size, locker costs range from 4 to 10 Swiss Francs for a period of 24 hours. If you leave your luggage for longer, you simply have to pay an additional fee.
There's also a luggage deposit service available at the train station. This service allows you to deposit your luggage at the train station so that your hands are free during your visit.
For those flying out of Zurich, the Fly Rail service is another option. This service costs 20 to 25 Swiss Francs per bag and ensures your luggage gets on your flight to your destination.
Additionally, there are third-party services like Nannybag and Eelway that provide luggage storage in Zermatt.
Driving To Zermatt By Car
You can either self-drive or hire a private transfer to drive to Zermatt. Self-driving will require you to park in the neighbouring village of Täsch and take a taxi or train to Zermatt. A transfer may be able to drive to Zermatt or they will switch you to a local taxi once you arrive in Täsch. Only cars with a permit can drive the road between Täsch and Zermatt.
No cars can drive further than the village of Spiss in Zermatt, transfers will drop you off at the Urania car park and from there you can take an electro taxi to your accommodation.
Where Can I Park My Car In Zermatt
Täsch is approximately 7 kilometres from Zermatt. There are parking facilities available in Täsch where you can leave your car. These include both indoor and outdoor options, with over 2,100 covered parking spaces available.
Arriving In Zermatt From Täsch
Once you've parked your car in Täsch, there are regular trains operated by Matterhorn Gotthard Bahn that can take you on the short 12-minute ride to Zermatt. Trains run every 20 minutes.
Alternatively, you can also opt for a taxi or limousine service from Täsch. Some hotels also offer private shuttles for their guests.
Travelling To Zermatt From Interlaken
Your journey will begin at either Interlaken Ost or Interlaken West stations. The usual route will have you catching a train from Interlaken to Spiez. From Spiez, you'll then board another train to Visp. And once you get to Visp, you'll switch to the Matterhorn Gotthard Bahn, and voila! You're on your way to the town centre.
And if you're feeling a little extra, why not take the scenic Glacier Express route? Sure, you'll have to leave Interlaken a bit early and travel to Andermatt where you can board the Glacier Express, but trust me, the views are worth it!
One-way tickets start from around CHF 40. Not too shabby for an unforgettable journey through the Swiss Alps, eh?
Driving from Interlaken to Täsch takes roughly 2.5 hours via the car train and Visp or 3 hours on the non-car train route. Both of these routes are on toll roads, make sure to order or pick up a Swiss vignette from the border or nearest fuel station.
What Is A Swiss Vignette?
A vignette in Switzerland is a road tax sticker for your car, which is obligatory for driving on motorways in the country. The Swiss motorway vignette allows you to use the Swiss motorway network with your private vehicle.
The cost of a vignette varies depending on the vehicle and the duration of stay in Switzerland. For example, a vignette for vehicles under 3.5 tonnes costs CHF 40 per year.
In 2023, an electronic version of the vignette has also become available. The validity of the e-vignette begins when it is successfully purchased and is for the same period as the physical vignette.
The traditional paper vignette is an adhesive sticker delivered by mail, which must be affixed on the windshield to be valid. It's valid from December 1st of the preceding year until January 31st of the following year, providing a total of 14 months of coverage.
You can purchase the vignette at customs, post offices, petrol stations near the border, and online. Vignettes are compulsory on all national class 1 and 2 roads.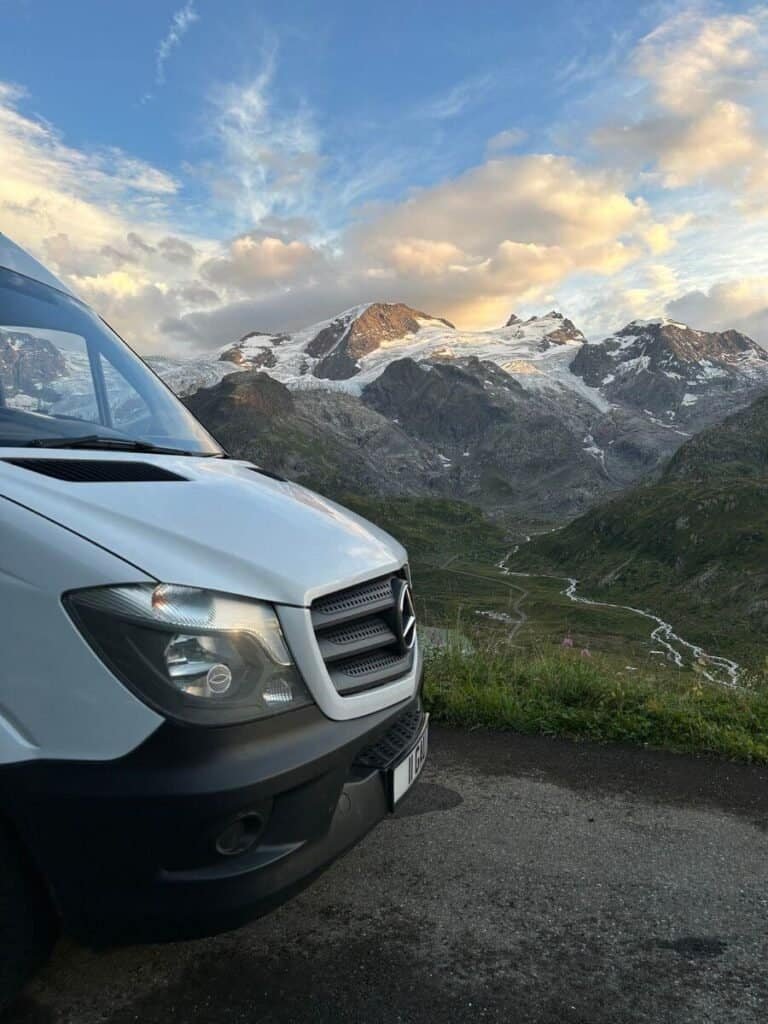 Is There Campervan Parking In Zermatt?
If you're travelling to Zermatt in your campervan be aware that the closest campsite for vans and motorhomes is in Täsch. However, this campsite only runs from May to October. There are also affordable parking and sleeping options at the Matterhorn Parking in Randa.
Switzerland is strict when it comes to wild camping in a campervan and the valley between Zermatt and Randa is a no wild camping area.
What Is The Best Way To Reach Zermatt?
The best way to get to Zermatt is by train, from reliability, scenery and services like luggage transport, the train is more relaxing, and more efficient and delivers you straight to the heart of the town.
The train is often considered the best way to get to Zermatt for several reasons:
Car-Free Village: Zermatt is a car-free town, which means vehicles are not allowed within the city limits to preserve its pristine environment and reduce noise pollution. As a result, the train is one of the few ways to reach the town centre.
Direct Access: The train takes you directly into the heart of the village, providing convenience and ease of access.
Scenic Journey: The train journey to Zermatt is known for its scenic beauty. Travelling by train allows you to enjoy the stunning Swiss countryside and mountain landscapes on your way to the village.
Convenient Connections: There are train services with only one change from both Geneva and Zurich airports, with connections every half hour. This makes the train a convenient option if you're arriving by air.
Reliability: Swiss trains are famous for their punctuality and reliability, ensuring you arrive in Zermatt as scheduled.
Sustainability: Train travel is more environmentally friendly compared to driving or flying, aligning with the sustainable ethos of Zermatt.
Luggage Transfer: The luggage service offered by SBB, means that you can travel light and luggage free until you reach your final station or accommodation.
Although there are no direct trains to Zermatt, it is still a worthwhile journey. You're traversing through some of the most beautiful landscapes Switzerland has to offer, and all from the comfort of a train seat. That's what I call sightseeing!
And one last thing, if you're planning to use the luggage transport service, make sure you check when the baggage counter closes.
Travelling To Zermatt Affordably
Travelling to Zermatt on a budget requires careful planning, but it's definitely possible. Here are some tips to journey to this Swiss mountain village without breaking the bank:
Travel By Train: The cheapest way to get to Zermatt is by train, with fares as low as CHF 51. If you're travelling within Switzerland, consider getting a Swiss Travel Pass, which offers unlimited travel on trains, buses, and boats throughout the country.
Look out for super saver tickets on SBB or buy a half-far card if you plan to do a lot of train travel within Switzerland over a year.
Book In Advance: Whether it's your flight, train ticket, or accommodations, booking in advance can often secure you the best deals.
Skip The Taxis: Zermatt is a small village and most places can be reached by foot. Alternatively, you can use the electric buses which are included with your lift pass.
Flight Options: Sometimes, flights to Milan are cheaper than to Switzerland, check all airport and train combinations for the best deal.
How Do I Reach Zermatt From The UK?
There are lots of convenient ways to travel to Zermatt from the UK, including over night ferries and self driving, trains that travel via London and Paris, and flights from and to many nearby airports.
Travelling To Zermatt From London
Travelling to Zermatt from London can be done in several ways:
By Train: You can take a Eurostar train from London St Pancras direct to Paris, then connect to a train to Visp where you switch to a local train to Zermatt. The entire journey takes around 12-13 hours.
By Air: Fly to one of the Swiss airports like Basel, Zurich or Geneva, and then take a train to Zermatt. This would take around 4 hours for the train ride after your flight. Alternatively, you can fly into Sion, Geneva, Zurich, or Milan and use a ski resort transfer service to reach Zermatt.
By Car: To travel by car you can either take Le Shuttle from Folkstone to Calais or the ferry from Dover to Calais and then drive through France, crossing the border into Switzerland near Jougne and to Zermatt, via Lausanne and Visp.
Travelling From The UK Via Ferry
Ferries from the UK to the Netherlands
There are three main ferry routes operating between England and the Netherlands. These include:
Harwich to Hook of Holland, Hull to Rotterdam and Newcastle to Amsterdam are operated by different service providers. Ferry companies like P&O ferries, Stenaline, and DFDS offer services from England to Holland.
Ferries from the UK to France
There are several ferry routes from the UK to France, with operators including P&O Ferries, DFDS, and Brittany Ferries. Popular routes include Dover to Calais (P&O Ferries and DFDS), Portsmouth to Caen (Brittany Ferries), and Newhaven to Dieppe (DFDS).
The frequency and duration of these services vary, with the shortest crossing (Dover to Calais) taking around 90 minutes. Remember to check the latest schedules and prices as they can vary.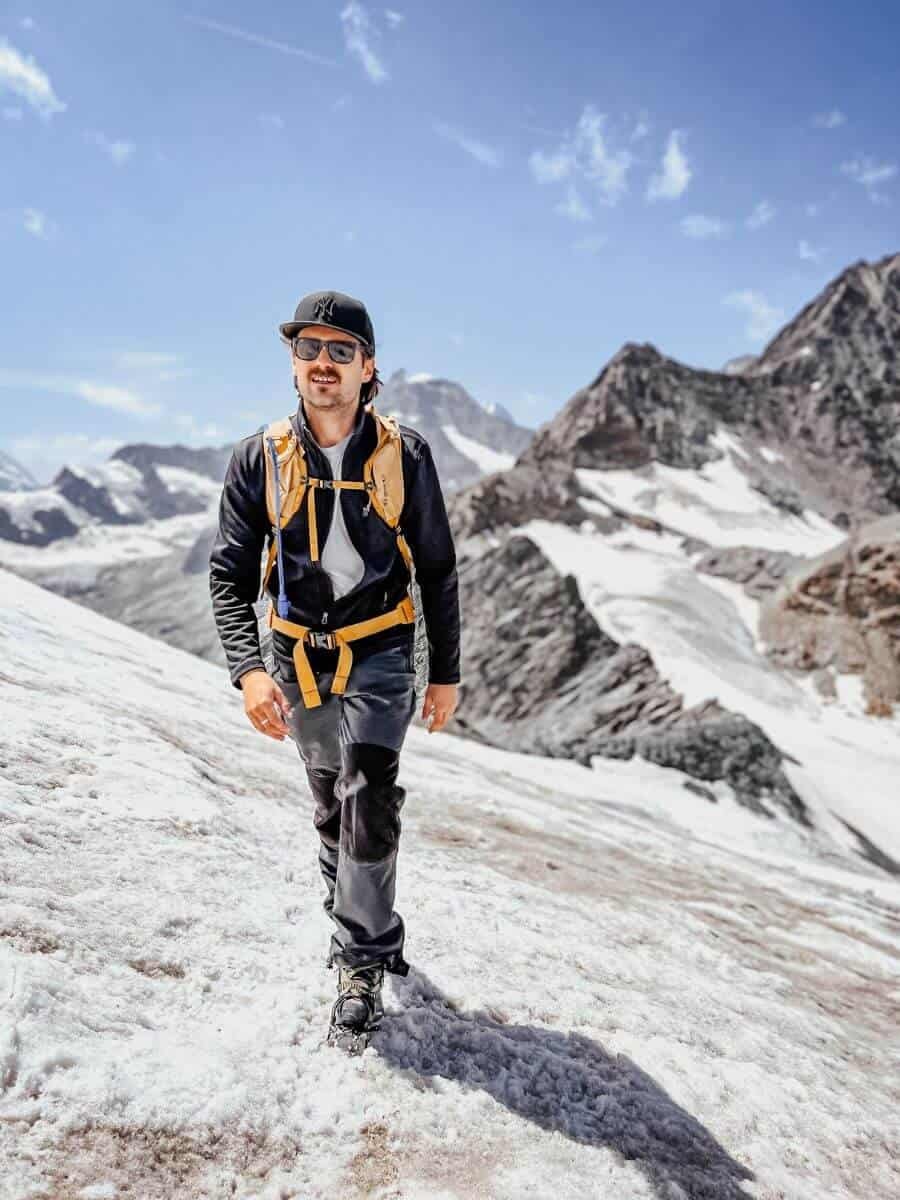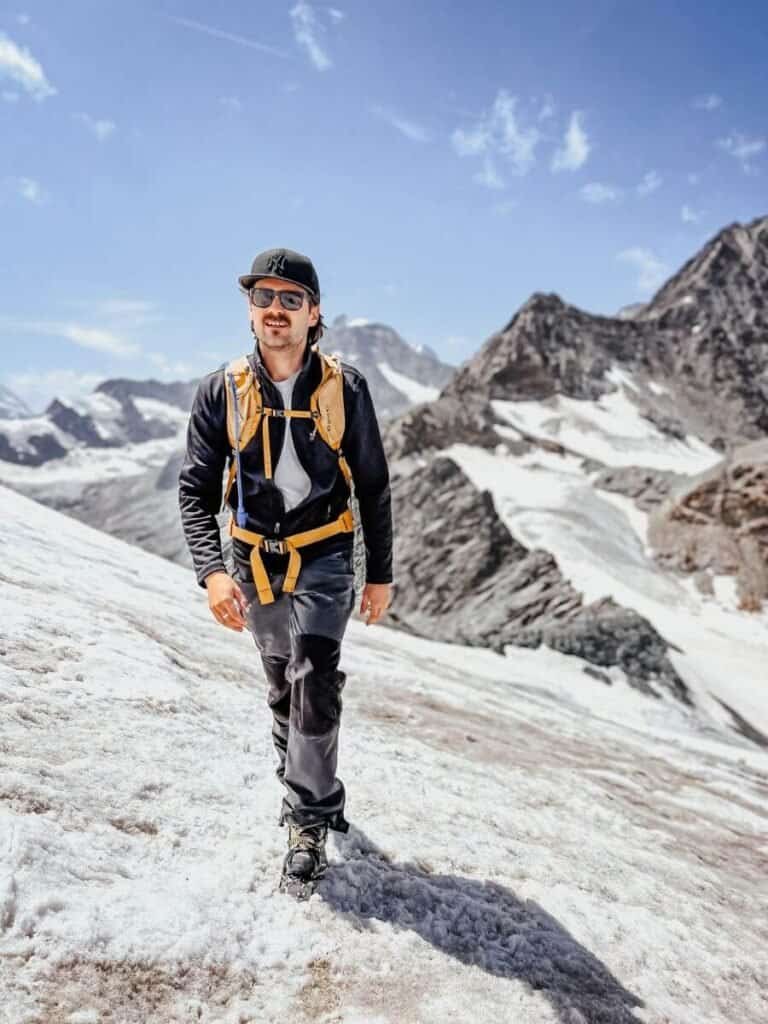 Getting Around Zermatt
There are lots of ways to get around Zermatt, including walking, cycling, electro taxis and electro buses with convenient routes to access most of the main areas of the town including the lift stations.
The electro buses are also included with your lift pass, making them a convenient way to get to the lifts and train station at any time of the year.
Are There Taxis In Zermatt?
Yes, there are taxis in Zermatt, but they're not your typical taxis. Given that Zermatt is a car-free town, the taxis here are electric. These e-taxis are available 24/7 and offer services such as direct transfers to Zermatt's town entrance, airport transfers, and more.
There are several taxi companies operating in Zermatt, including Taxi Schaller and Taxi Christophe. The cost for a taxi ride in Zermatt is typically between 15 to 25 Swiss Francs (CHF). Some hotels even offer complimentary shuttle services for their guests.
The Wrap-Up | How To Get To Zermatt
Reaching the picturesque town of Zermatt offers an adventure in itself. Whether you choose to take in Europe's stunning landscapes through a scenic train journey, opt for the speed and convenience of air travel, or enjoy the freedom of driving up to Täsch, there's a mode of transport to suit every traveller's preference.
Once you're in Zermatt, you'll be greeted by the unique experience of a car-free town, where electric taxis and buses are ready to whisk you away to your accommodation. Regardless of the route you choose, the journey to Zermatt is just the beginning of an unforgettable Swiss Alps experience.
So pack your bags and let the adventure begin! Safe travels!