Are you ready to make the most of this ski season? Whether you're an experienced skier or snowboarder looking for the perfect winter job to supplement your passion, or just a mountain enthusiast who loves being in the powder, there is something out there that suits everyone.
Look no further—we have compiled a complete guide on some of the best ski season jobs available today! Get ready as we explore some amazing opportunities and take your skiing career to new heights.
Working in a ski resort is a unique experience. A lot of people say "I'm only going to do one season", then somehow 10 years and a family later, are still on that "season".
Whether you have a passion for snow sports, a burning desire to try them, or a love for the mountains. There are plenty of regular work placements in snow-covered towns. Don't be apprehensive about working in a ski resort.
It isn't professional skiers or teenage chalet hosts unite. There are stop-gap jobs, careers and lifestyles to suit everybody. Well, provided you enjoy the mountains and snow of course.
The Best Ski Season Jobs | A Complete Guide
What is a Ski Season Job?
Ski season jobs are seasonal positions that involve working in the ski industry. These jobs can include everything from being a ski instructor or snowboard guide to working in ski resort hospitality. Many resorts also hire ski patrollers, snowmakers, and ski lift attendants during their peak winter seasons. Ski season jobs often require knowledge of winter sports and/or experience with customer service.
For the winter enthusiast, living a ski-bum lifestyle could be one way to get your fill of some serious powder days – without breaking the bank. But it's not just about hitting up lifts and après all day; for many people, skiing season is an opportunity to explore alternative paths in life while meeting new friends along the way!
Can You Make Money on a Ski Season?
This depends on where you go. Countries that have a high minimum wage, like Switzerland, Sweden and Norway can be great places to work if your aim is to enjoy the slopes while saving some dough.
Australia is also a good earner for instructors, although the hourly lineup for clients can get a little tiring.
Ski resorts are pretty well known for long hours and low wages, the perks are having all of your living expenses covered while being able to enjoy the dramatic mountains and everything that comes with that "ski bum" life.
How Long is a Ski Season Job?
3-6 months, depending on the area and how long their season lasts. This is usually November to April in the Northern hemisphere and May to October in the Southern Hemisphere.
Some positions are available for peak weeks, meaning if you have school holiday time free, you could dip your toe into the ski resort life for this short period.
10 Best Ski Season Jobs on the Mountain
I'm not going to lie, the days I get to work outside, with a fresh sprinkling of powder on the ground. And that bright thing in the sky attempting to blind me, are the days that it becomes hard to not be THAT person.
You know, the one who posts a beautiful outdoor picture captioned "this is my office", and it makes you want to puke. But some days it's hard not to.
If you too get excited about the prospect of working outdoors, on a snow-covered mountain, take a look at our list of 10 ski season jobs on the mountain.
Ski / Snowboard Instructor
The number 1 job for those with a passion for snow sports would be to become an instructor. There are many national systems that provide relevant qualifications. Some ski schools offer gap year programs, that also include guaranteed work placements.
This is upon passing the necessary qualification. Ski school requirements can differ from place to place and hourly rates will vary from one country to another. The higher your qualifications, and more experience you have, the more you will get paid.
Also the better your customer service skills, the more you are likely to be requested or rebooked. The lower your qualification and experience the fewer hours you will initially receive.
Work hard and sell yourself and this doesn't have to be a hindrance to your income.
Ski Manager
The next best thing to being an instructor? A ski manager. If you are unqualified but have expert skiing skills you may be able to land this role. These positions can be few and far between.
They are generally within chalet companies or with tour operators. As well as being a ski guide for your clients, you will also be their concierge. The liaison between them and their children's instructor, and sometimes their driver.
Don't expect big bucks for this position. But it can provide you with accommodation, food and a lift pass.
Mountain Guide
If you've ever had an eye for adventure and a taste of the wild, becoming a mountain guide could be right up your alley. It's undoubtedly one of the most difficult professions to acquire in alpine environments; not only will you take on some dangerous excursions around the world but also in one of the most unstable environments on the planet.
You don't just become certified overnight though—it takes extensive training and perseverance before being able to explore with guests off-trail into high peaks that even experienced mountaineers might struggle to get access to!
The reward? Unparalleled sights from places inaccessible by anyone else – worth every bit of effort if that grit is something ingrained within you already!
Take a look at The Scary Truth About Seasonal Work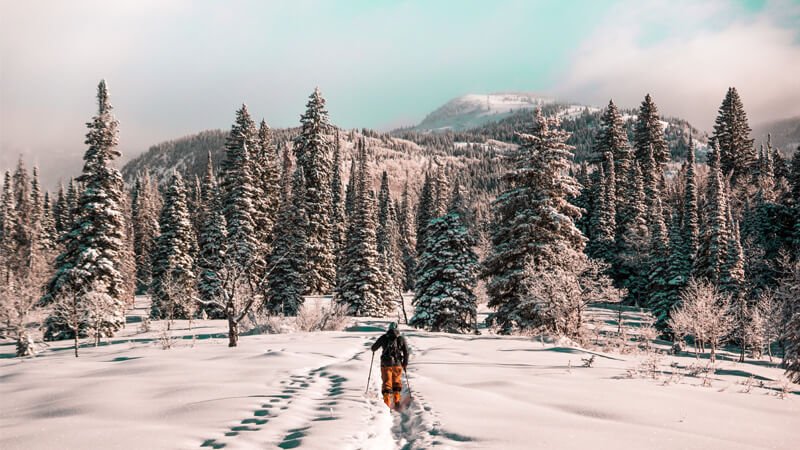 Tour Guide
There is a big difference between a mountain guide and a tour guide. One is highly qualified, ready to take on a life-or-death situation and the other could be your gran. The main thing is, some routes don't need mountain-guiding qualifications.
There is often a selection of tours on the mountain, some could be as simple as snowshoeing around well-trodden paths. A good knowledge of the area and basic first aid would be sufficient for these positions.
Photographer
Photography is an important part of any tourist environment. From corporate marketing shots to family holiday portraits. If you are a professional photographer with a passion for the mountains, then there should be a photography niche within an alpine location for you.
Research the area in which you would like to work and prepare your portfolio for a pitch.
Ski Patrol
As one of the most skilled positions on the mountain, ski patrol is a demanding job. As well as being an excellent skier, you must have first responder qualifications.
Be prepared for your days to be gruelling. A typical day can be anything from avalanche control to helping hurt or stranded skiers.
Be aware that all mountains operate differently. Avalanche control can be dropping dynamite from a helicopter (that sounds like fun). Or the "shooter" and "mule" bombing whilst skiing tactic. One carries the dynamite, the other throws it (that sounds terrifying).
Basically, you have to ski to an area to purposely set off an avalanche. So this job isn't for the faint-hearted.
Park Technician
A park technician or park shaper is the dream job for you park junkies. The park is carefully planned and designed by the head shaper. Creating this masterpiece can require anything from a piste basher to a snow shovel.
The initial creation at the start of the season is the heaviest work. But with changing temperatures and snowfall, keeping on top of it is hard graft.
The park needs to be ready in the morning before the punters are allowed on the slopes. This is hard labour and early starts. The great thing is, once the park is ready for the day, you may also have the opportunity to ride the park on the clock.
Park shapers are all-rounders. The job can also require first response, event management, security, and snowmobile driving.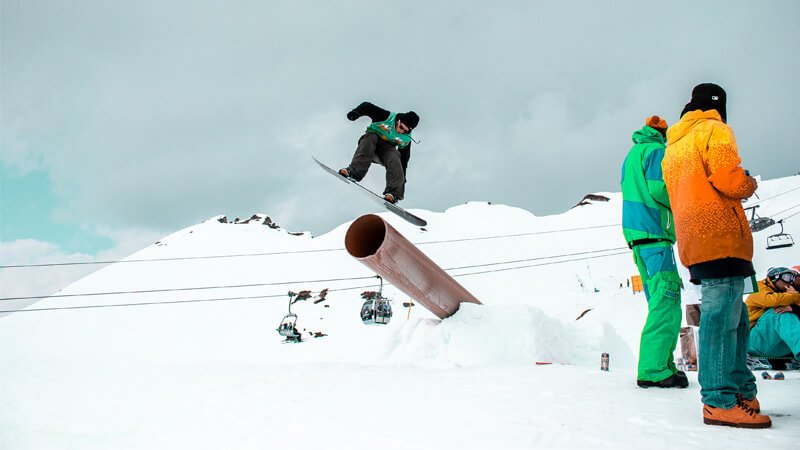 Resort Guest Services
This is a role mainly in the US and Oceania as many resorts here are run by one company. Resorts in Europe operate in a different way and don't usually offer these kinds of positions. Your job will include anything from ski school class coordination to arranging daycare. Flexibility and customer service are key for this position.
Restaurant Staff
Waitress / Bartender / Chef / Pot Wash / Barista. There is a choice of on-mountain hospitality jobs, waiting for your application.
From many years of working in hospitality. I know, that I would never want to be a chef working "traditional" kitchen hours. Aka – split shifts. No.Thank.You.
So for those of you who may be at your wit's end with those hours, I'll pass on a tip. One of my friends is a chef in a mountain restaurant and he says "Why would I want to work anywhere else? We are only open during the day".
In a ski resort, you will find plenty of restaurants on the slopes that only open between 9 am and 4 pm.
Lift Operator
Lift operator positions are generally reserved for locals. If you are planning on working in a resort in your home country then great! No problems there. But if not, then there is a good chance you won't get the job.
There are some exceptions. Like Australia, who offer all jobs to anyone provided you speak English and are eligible for a visa.
10 Best Ski Season Jobs in the Resort
Waiting Staff / Bartender
As one of the most desirable positions in town. Who wouldn't want to be the popular provider of alcohol, and phat wallet baller (tips, tips, tips)?
The plus points can outweigh the negatives with bar and restaurant positions. It all depends on your desired working hours, income and time on the hill.
With so many bars and restaurants all vying for talented workers, you can explore a world of opportunity!
From sunrise cafes to nightclubs – the experience is yours for the choosing. You could start your day flipping pancakes or end it serving cocktails in paradise. Acquiring the desired position will depend greatly on the experience that you have.
Don't be fooled into thinking that anyone can pull a pint. Hospitality is hard work, and long hours, and requires great people skills and a lot of patience. Expect to work a lot of hours over the Christmas and New Year period, this can include 16+ hour shifts.
But if you have the skills it takes, it can also pay well in salary and tips. It will no doubt provide a fun environment to work in and give you the most time on the slopes. (If you work after slope opening times and can get out of bed in the mornings) 😜
Chalet Host
The responsibilities and expectations of this role can vary. The more prestigious the company the more support you are likely to have.
The host makes the beds, tidies, cleans, looks after the guests, and serves the food. If there is no chef, then the purchasing and cooking of the food also become your role. In some cases, these are roles for couples, who will share the cooking, cleaning and hosting duties.
This position can provide accommodation, food and a lift pass, but not always a great salary. The plus point is, look after your guests and they may also look after you in the form of a tip.
This can be a rewarding and fun role, but that all depends on your guests. A week of fun vs the week from hell, who knows how the dice will fall?
Chalet Manager
A chalet manager handles the day-to-day running of the chalet. They are usually there to support the hosts during service times.
The Manager is the liaison between the guests and the chef. To create tailored menus to support any dietary requirements. Stock control, staff schedules and health and safety are also a priority.
As well as being a concierge for guests. This can include arranging airport transfers, meals at restaurants and ski hire.
This role usually comes with a salary, accommodation, food, a lift pass and seasonal ski hire. But don't be thinking you are going to have time to ski every day. You know as well as I do that anything can happen in the world of hospitality.
Anything that can go wrong is highly likely to! You are the person on the ground who needs to fix the oh sh*t moments. Don't be on the hill, 6 Jägers down with no phone service when that happens.
Chef
Like anywhere else in the world chef /cooking positions come in various forms. Sous chef, Pastry chef, Head chef and so on. Your knowledge and experience in your field will determine the role that you can get.
A ski resort is no different, except that some positions may be in a private chalet rather than a restaurant.
In a ski resort, you will find plenty of restaurants in town that are only open in the evenings. Goodbye split shifts! For those of you who like the traditional working hours. (I don't have the number for a good therapist, sorry). Chalets and lunch/dinner restaurants will be in abundance.
Driver
A transfer driver will be a dedicated driver who does the airport transfer run. This is a position for a very flexible person as I am sure you are aware, flights can leave and arrive at any time.
As a chalet driver, you will be in charge of ensuring your passengers reach their destination safely and on time!
You'll provide airport transfers to get folks where they need to go, daily ski shuttle drives for hitting the slopes quickly, plus ski gear collection/drop-off services so winter adventurers can maximize fun without wasting time.
Both jobs need driving experience, a clean license and good customer service skills. A position in a chalet may include accommodation, food and a lift pass. But may also only provide a small salary.
For this job, you have to accept the fact that, last-minute bookings happen. So being flexible is a must for this role.
Musician / DJ
For these positions, you have to already be a Musician or DJ with your own equipment and a drive to sell yourself.
So put down that guitar, if you are neither.
Business cards, flyers and online playlists are all helpful in promoting your work. A lot of bars will have DJ's or Live Music and will offer resident positions for good pay. Luxury chalets are also often looking for entertainment for private functions.
Take a look at How To Plan For Your First Ski Season
Nanny/ Babysitter
Families also like to have some child-free time when on a ski holiday. This can be in the evenings once the children have been put to bed, during the day if they are too young to ski, or following a morning at ski school, to give the parents a chance to enjoy a full day of skiing.
Sites like Natives have full-time Nanny positions. You can also search each resort for nanny agencies who will contact you when the work comes in. It is also possible to advertise your services on supermarket message boards, or through local Facebook groups.
Local hourly rates can vary but this can be a great source of income or extra income alongside another job.
Pro Tip: become friendly with the hotel concierges.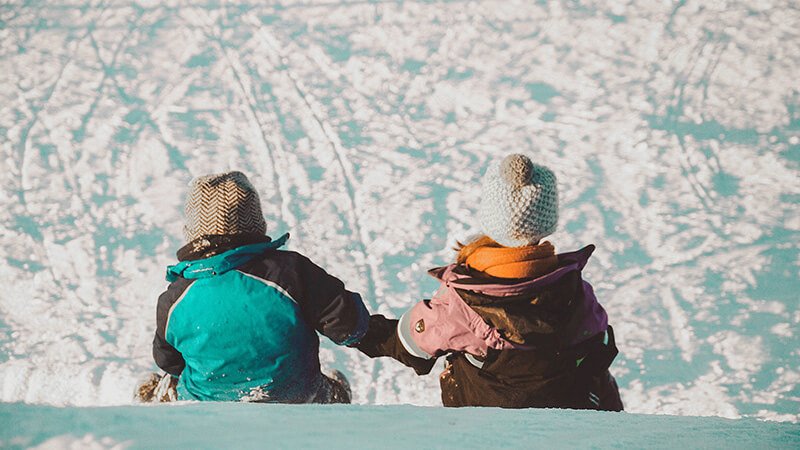 Resort Rep / Logistics / Concierge
These positions will vary from country to country, or in the resort itself. In some places, you will still find local reps from your home country and in others, you won't.
Switzerland has clamped down on the number of foreign companies operating in resorts, meaning fewer Resort Rep jobs. But local companies will have something similar. This may also mean better pay, it's usually financially better to get paid by a local company in local currency.
The Resort Rep will look after everything from collecting the guests upon arrival, to arranging their lift passes. You will likely be on call anywhere from 8 hours a day to 24/7.
Cleaner
You either love cleaning or you don't love people. Either way, there are always cleaning jobs available in ski resorts.
It's the kind of job where you don't need to necessarily talk to anyone during your shift. And when the job is done for the day, you never have to take your work home.
This can be anything from a few extra hours on the side to a full-time position. You could also offer your services on a per-hour basis, for private homes or smaller operations.
Some big chalet companies or hotels will need a full-time cleaning team. So if customer service isn't your thing or you may be a little OCD, cleaning would be the perfect role for you.
Hotel Reception
If none of the physical jobs interests you and you prefer to be sat behind a warm and cosy desk. Then perhaps you should look for reception jobs.
Experience, good telephone manners and excellent customer service are essential. You will need to speak the local language and have a good grasp of English. (You are reading this, so I am guessing you do).
As a receptionist, you will have a diverse role and come into contact with most of the guests. Being friendly and having a tonne of patience will be key for this position.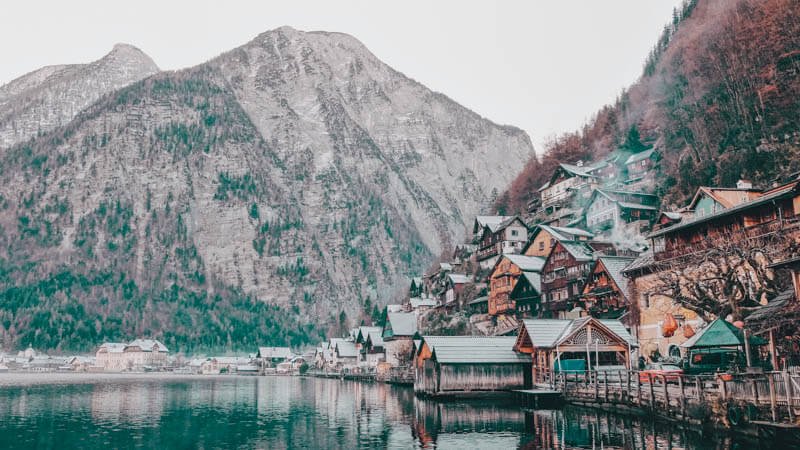 The Wrap Up : The Best Ski Season Jobs | A Complete Guide
Job titles, descriptions, responsibilities and packages can vary between companies. Be sure to check the job description first. Look out for things like "local language required", being able to count to 10 and say where you are from, does not count. Although they may have also been a bit flexible with the truth:
"Are you adaptable?" aka when the sh*t hits the fan, you are on your own pal.
Prepare and update your resume and take some time to get organised for your interview. Making sure you write down any questions you might have about the role or resort before you accept the job. Going to new jobs and new countries can be frightening at the best of times, you don't want any nasty surprises.
"Oh what? I have to share a room with someone else!? Nobody told me this."
No one likes those kinds of surprises.
Check out The Scary Truth About Seasonal Work
Get in touch if we have missed your ski resort profession from our top 10, what do you do in a ski resort and why do you love it?